A brawl errrupted into gunfire with 80 shots. The end result was a pregnant woman and her unborn child dead.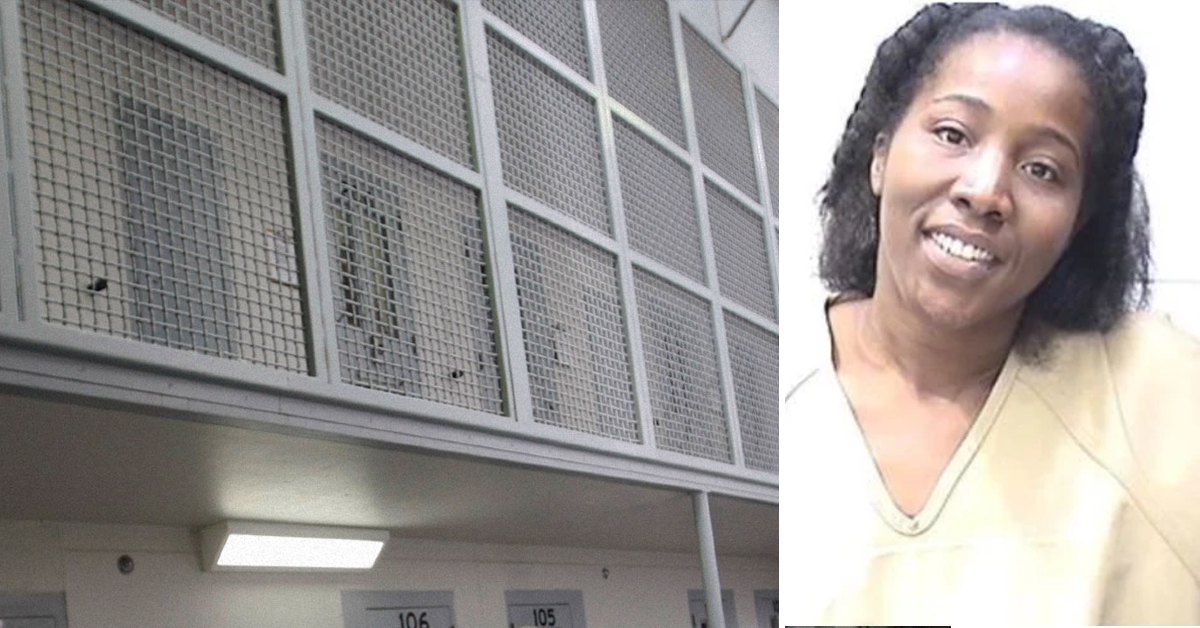 After more than 80 shots were fired during a shootout by various people, a pregnant woman was found dead.
Now, the woman responsible for the fatal bullet is heading to prison.
Article continues below advertisement
In Georgia, Western Judicial Circuit Judge Patrick Haggard handed down two consecutive life sentences plus 10 years to Kiresa Shanice Cooper, 29, this month for the shooting death of Auriel "Thumpa" Callaway, 24. She was found guilty and convicted by a jury of malice murder, felony murder, feticide, two counts of possession of a firearm during the commission of a crime and aggravated assault with a deadly weapon.
On July 22, 2019, an altercation between several teenage girls erupted at Clarke Garden apartments. Soon, a shootout ensued, which led to Callaway, a bystander, being struck by a 9mm bullet as she tried to move her 3-year-old child to safety. According to Cobb County Forensic Pathologist Dr. Sazey Desamours, who testified at the trial, stated that Calloway's heart and lungs had been punctured, causing imminent death to her and her 4-month-old unborn daughter in minutes, according to the Athens Banner-Herald.
Article continues below advertisement
"I cannot think of a more tragic circumstance than for an innocent young mother to be gunned down in front of her residence while her young child looked on," said Athens-Clarke County police Chief Cleveland Spruill after the shooting incident, according to The Atlanta Journal-Constitution.
Athens police responded to the east side complex off Barnett Shoals Road around 9:30 p.m. and met witnesses already attempting CPR on the victim, but she later died at the hospital. Eyewitnesses described the mayhem stemming from a couple of teenage girls involved in a brawl. Video footage retrieved from a bystander's phone captured the assault.
Article continues below advertisement
Cooper claimed she pleaded with the officers who had responded to the incident initially to remain at the complex and avert future altercations, but they left. As a result, the fight between the girls resumed, but this time, it flared into a shootout and the death of an innocent bystander.
Furthermore, the defendant told the court, she had not aimed at the victim and claimed it was not the bullet from her gun that killed Callaway. Cooper's defense attorney Arnold Ragas submitted a federal government report supporting that argument.
Article continues below advertisement
The argument followed the testimony of U.S. Alcohol, Tobacco and Firearms forensic expert Major Wells, who confirmed the bullet removed from Callaway's body was a match to Cooper's gun.In a rebuttal, Chief Assistant District Attorney Mikaela Henderson told the court the police had seized only one Kel-Tec 9mm handgun. It belonged to Cooper.
In addition, text messages retrieved from the defendant's phone insinuated her guilt as the shooter, telling friends she was going to jail. Other witnesses told investigators the shooter had red braids. The police recovered photos of Cooper, made three days before the murder confirming she wore red braids.
Article continues below advertisement
Though Ragas initially asked the jury to consider a lesser charge of involuntary manslaughter, he asked the judge to accept the state's recommendation of life in prison.
The sentence will allow the defendant to be eligible for parole in the future. However, because Haggard sentenced the defendant to two consecutive life sentences, it makes the chances of a parole release harder.
"This still does not bring justice for Thumpa. Her life is still gone, as is the life of her unborn daughter.However, it does start the process of healing for our family and brings a sort of closure, but our hearts still ache because she's not here physically with us," said Callaway's cousin Vanessa Gary-Johnson, according to Classic City News.
Become a Front Page Detective
Sign up to receive breaking
Front Page Detectives
news and exclusive investigations.
More Stories