DOZENS DIED IN A WAREHOUSE FIRE IN OAKLAND. THE MAN WHO FOUNDED THE FACILITY ESCAPED SIGNFICANT PUNISHMENT.
A man who founded an illegal California artists' collective in a run-down warehouse that burned down and killed dozens was sentenced to less than a decade in prison for his role in the deaths.
Derick Almena pleaded guilty to 36 counts of involuntary manslaughter for the deaths at the "Ghost Ship" facility in 2016, according to the Alameda County District Attorney Nancy O'Malley. He was sentenced this week to a split 12-year sentence.
Article continues below advertisement
The sentence means he will spend nine years in prison, though a portion could be served on home confinement with GPS monitoring. The other three years will be under post-release supervision, according to the District Attorney.
A hung jury resulted in a mistrial for Almena in 2019. In January, he admitted guilt to three dozen counts of manslaughter.
Almena had been the master tenant of the 10,000-square-foot structure in Oakland beginning in 2013.
"Under his leadership and direction, Mr. Almena transformed the property from a vacant warehouse to a substandard live-workspace that also hosted illegal 'raves,'" O'Malley said.
Article continues below advertisement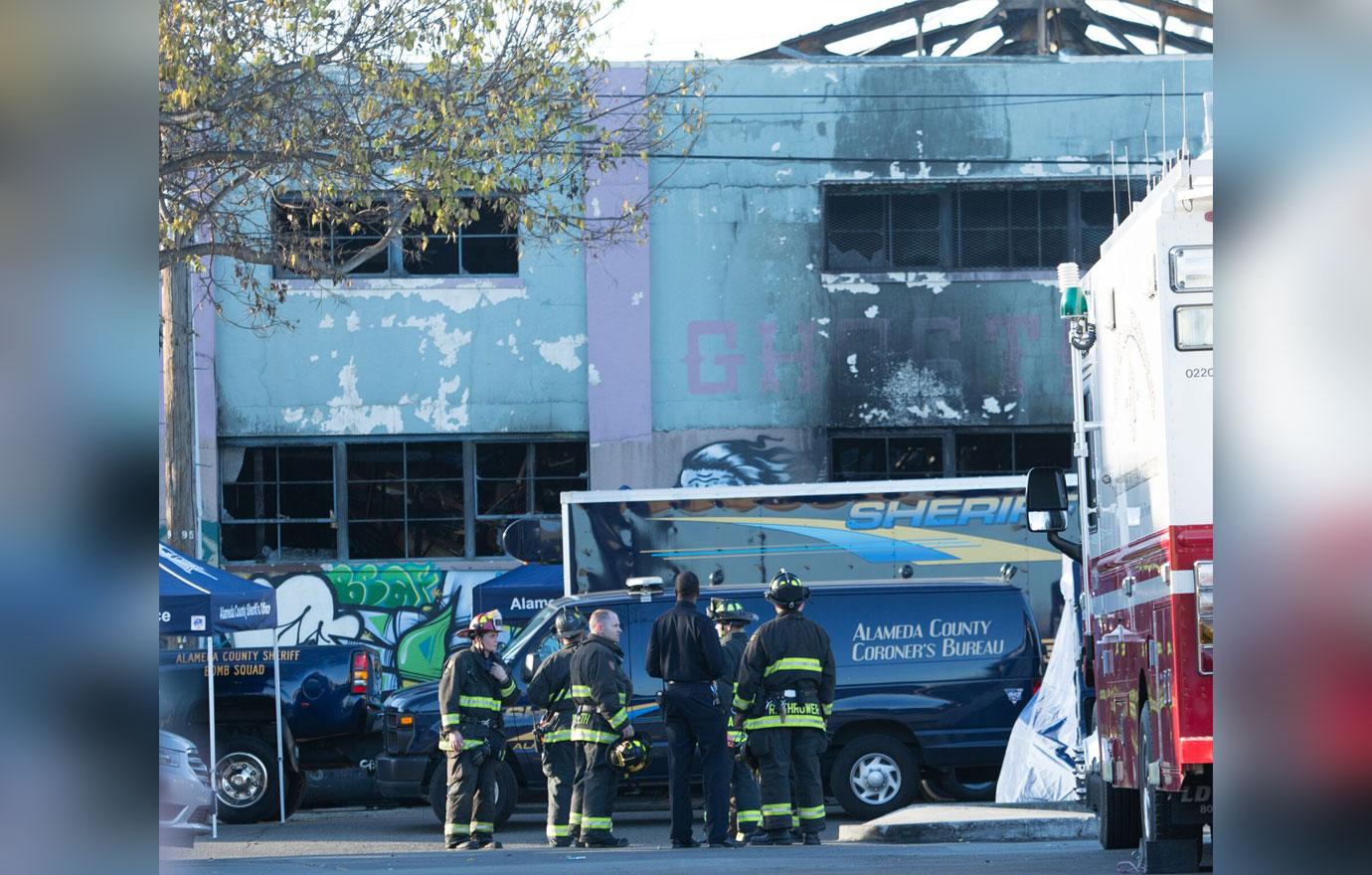 The district attorney continued on Dec. 2, 2016, "thirty-five out of the thirty-six people who lost their lives in this tragic fire were attending a concert that night. They had no idea just how dangerous the building really was" and "went to the Ghost Ship with the expectation of being entertained and returning safely home."
Prosecutors alleged Almena created a two-story "death trap" by using combustible materials to section off the space and failing to install proper fire alarms, working sprinklers or accessible exits, NBC News reported.
Article continues below advertisement
During sentencing, victims' families addressed Almena in court.
According to San Francisco's KPIX-TV, Colleen Dolan, whose daughter Chelsea died in the massive blaze, told Almena she never will forgive him.
"I curse you with the pain in your bones and muscles that comes from clenching in fear as you face the fury of a firestorm coming to consume you," she said.
Almena's lawyer, Tony Serra, read a statement in court in which his client apologized for what happened.
"I am very afraid to say more," Almena wrote, according to the San Francisco Chronicle. "I am sick with shame. I am so sorry. My shame cannot stand as any defense against what I am responsible for."
Oakland eventually paid out over $32 million to settle a lawsuit filed by the fire victims and their families.
"From the very occurrence of this tragedy, the families and loved ones of the victims have been at the forefront of our minds," said D.A. O'Malley. "Although this case is now resolved, those who tragically lost their lives that night will be remembered and mourned forever."
At a hearing set for late April, a judge will determine how much Almena must pay in restitution.
Become a Front Page Detective
Sign up to receive breaking
Front Page Detectives
news and exclusive investigations.
More Stories