Child pornography charges filed against GOP national staffers: Feds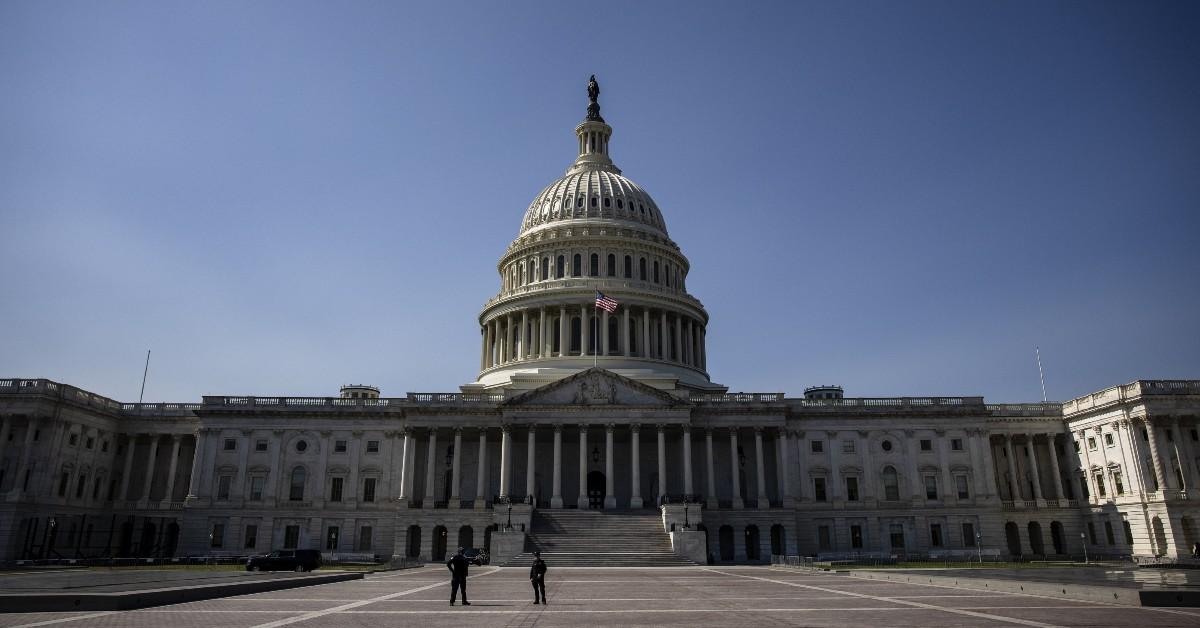 Two men in their 20s have been arrested and charged with child pornography, including sharing images of children, and both worked for the GOP.
Article continues below advertisement
The Department of Homeland Security finished an investigation leading to the arrest of Ruben A. Verastigui, a Republican National Conference aide and later GOP staffer. The 27-year-old former digital strategist made incriminating online comments and shared pornographic images of children as young as infants.
A second man, Adam Hageman, is under federal investigation for violations in two different jurisdictions, according to a pretrial memorandum from the fall.
Verastigui boasted about plans to rape and murder an infant on an undisclosed website that is still being investigated by the feds.
Article continues below advertisement
The GOP staffer admitted to owning 152 child porn videos, along with 50 images, and traded some of his supply online, according to The Daily Beast. He's been convicted, but the sentencing phase has been postponed until Oct.12, 2021.
Verastigui made a deal with federal prosecutors to save himself from a longer sentence. He also made a plea deal to avoid additional child porn charges in Arizona. The charges cover many months, beginning in June 2020 when Homeland Security first accessed the online porn community where Verastigui posted.
Article continues below advertisement
The site, which remains concealed due to an ongoing investigation, included 18 members, according to federal prosecutors. Online, Vestigui went by the code name 'Landon.' The website included videos of children, some as young as infants, being raped.
Verastigui lived in Washington D.C. at the time of the charges and was arrested without incident at his apartment in early February 2021. The type of work Verastigui did for the President Donald Trump campaign involved using social media to promote Trump during the campaign.
According to legitstorm, which includes a photo of a clean-cut Verastigui in suit and tie, the former strategist moved on to a position with Citizens for Responsible Energy Solutions, Inc., where he continued to promote the interests of that organization. He was employed there until his arrest in February.
Article continues below advertisement
Verastigui has been heavily involved in the pro-life wing of the GOP, working as a graphic designer for March for Life. In college, he was the president of Students for Life from 2011 to 2014.
Hagemen was identified as part of the online group while he lived in Arizona. He didn't attempt to disguise himself, going by the handle "Adam" with a username of @adhagem. He moved to D.C. during the investigation, taking a job at the Department of Commerce.
Article continues below advertisement
Believing the chat room secure, Hageman shared his fantasies with other members. Like Verastigui, he went into details, discussing how he wished the pandemic would end so he could get back into public parks to expose himself to kids.
In June 2020, Hageman requested that other group members should "find a dad with a young kid he will rent out to us" so that he "could start crossing fantasies off his list," according to court documents at his pretrial detention hearing. Hageman admitted to the group he'd raped a 15-year-old.
Other group members shared videos of raping animals.
Article continues below advertisement
Federal agents used a search warrant to raid Hageman's home on Nov. 13, 2020. They got access to his phone, which had 33 images of child porn. He was detained and faced a preliminary hearing four days later.
District Court Judge Amit Mehta will rule on Verastigui's sentencing, while Hageman's status regarding sentencing is unknown at this time.
Become a Front Page Detective
Sign up to receive breaking
Front Page Detectives
news and exclusive investigations.
More Stories