Disgraced film mogul Harvey Weinstein says prison sentence was too much, argues for new rape trial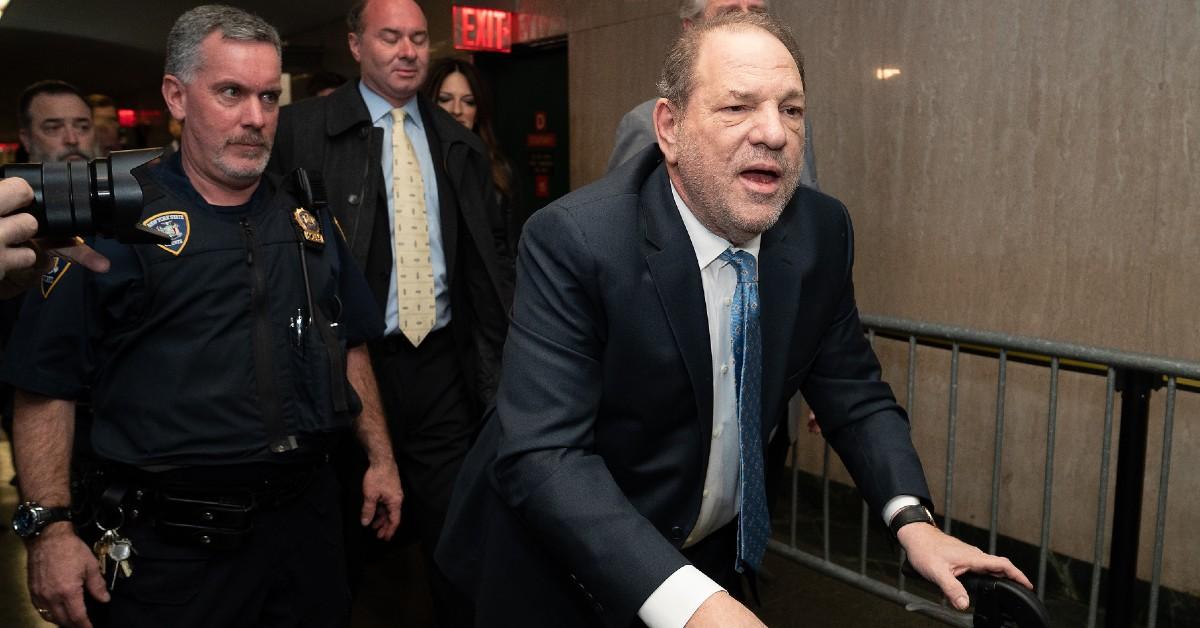 Convicted rapist and disgraced film mogul Harvey Weinstein said he should get a new trial as his sentence is too harsh and he didn't receive a fair shake in court.
Article continues below advertisement
"Sadly for Mr. Weinstein the trial court sentence reflects not of Mr. Weinstein the man, and not the conduct for which he was convicted, but on Mr. Weinstein the media villain," an appeal filed in New York read.
Weinstein was sentenced to 23 years in prison after his sexual assault conviction. He maintained his behavior was inappropriate but not criminal. Now, his lawyers are taking his fight to an appeals court to get his trial thrown out and Weinstein out of prison.
Article continues below advertisement
As the allegations against Weinstein grew, several prominent actresses spoke out about his behavior and sparked the "#MeToo" movement. Though, in the appeal, Weinstein's lawyers argue many accounts were published by "advocacy journalists" and were unvetted.
In a lengthy appeal, Weinstein's attorneys note several errors that should lead the appeals court to toss his conviction.
The attorneys say Weinstein has no criminal history, "an unparalleled history of charitable work" and serious medical conditions. They argue the allegations were without violence and both victims continued to have voluntary sex with Weinstein.
"A less 'forcible' incident of forcible sex is difficult to imagine," the lawyers wrote.
Article continues below advertisement
One victim said she met Weinstein at his apartment, where he kissed her, moved her to a bedroom and then held her down as he performed oral sex. She "endured" it because she thought his driver might prevent her from escaping. The woman then met Weinstein at a hotel for sex less than two weeks later. Weinstein's lawyers claim that he received 20 years — 15 more than the minimum sentence— for that act.
If his name wasn't Weinstein, he would not have been sentenced so harshly, the filing notes.
Lawyers contend the average sentence for similar counts is 8-and-a-half years.
Article continues below advertisement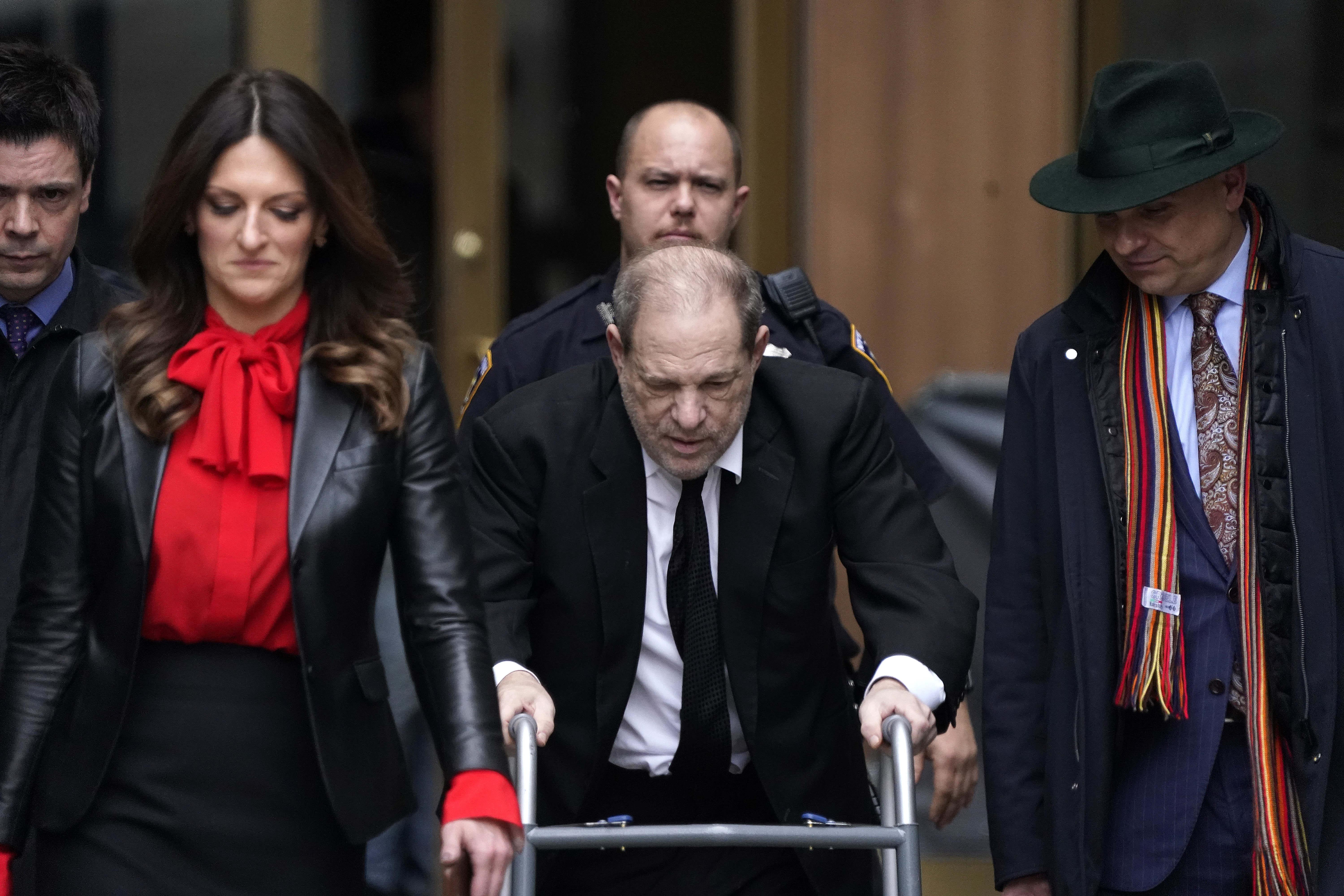 The lawyers spent a portion of their filing discussing Weinstein's upbringing and his film work that "brought exposure to the difficulties of individuals who were deprived of equal opportunities." The lawyers then listed nearly a dozen films that addressed social issues.
"Mr. Weinstein raised awareness on racial injustices," the filing reads.
Article continues below advertisement
"Mr. Weinstein's films engendered empathy and recognition for those who are victimized by injustices and for those who suffer disabilities that society has stigmatized," lawyers claim. "Ironically, this case is an example of what can happen when society chooses to stigmatize an individual and fairness is swept aside."
TRIAL LOCATION
The attorneys argued Weinstein's trial was held in a place where he could not receive a fair trial because of the negative publicity.
"Mr. Weinstein had a right to a fair trial by an impartial jury," lawyers wrote.
Article continues below advertisement
The attorneys filed two requests to move the trial to a different location, and both were denied. The lawyers said once the trial started, it was clear the jury would face improper influences and intimidation.
On the first day of trial, for example, California prosecutors held a press conference to announce charges against Weinstein there.
Article continues below advertisement
Prospective jurors heard from activists who held signs and chanted about Weinstein's guilt as they entered the courthouse, according to the filing. When jurors were being questioned, chants of "rapists" could be heard from the open windows.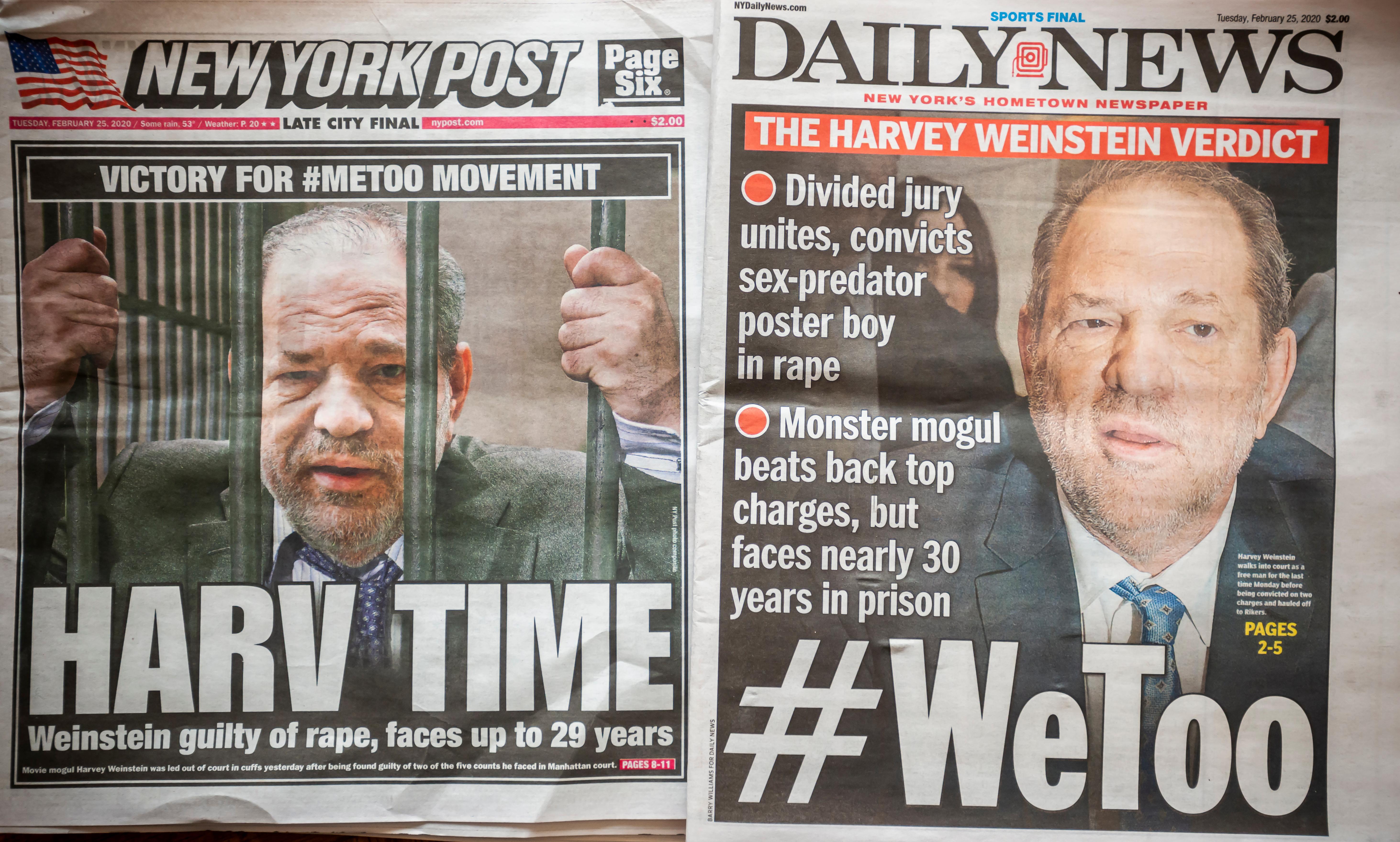 Article continues below advertisement
Weinstein's attorney also noted the judge threatened to send Weinstein to jail for life on the second day of trial because the mogul handed his cell phone an ankle monitor to his lawyers before the judge entered the courtroom.
"Is this really the way you want to land up in jail for the rest of your life by testing in violation of a court order," the judge reportedly said. The judge refused to recuse himself from the trial.
JURY ISSUES
The appeal also discussed how one juror — Juror No. 11 — should not have been allowed to be part of the panel that found Weinstein guilty. She lied about a book she wrote that contained opinions about sexual predation of older men, Weinstein's lawyers say.
Article continues below advertisement
The judge refused to remove the juror, which attorneys argue he had an increased responsibility to do so to ensure Weinstein had a fair trial because of all the publicity.
The lawyers argue Juror No. 11 wrote in a questionnaire that there was nothing the court needed to be aware of that would impact her ability to be fair. Weinstein's attorneys argue that is where she should have noted the book.
A book publisher even promoted the novel as the jury was beating seated.
Article continues below advertisement
Despite the defense's efforts to remove her, the court continued to allow the juror to serve on the jury.
"The trial court's failure to excuse Juror No. 11 or even conduct a meaningful inquiry violated Mr. Weinstein's constitutional guarantee of a fair and impartial trial," the filing reads.
Weinstein's attorneys ask the appeals court to reverse his conviction, dismiss one count and hold a new trial on the first-degree criminal sexual act charge.