Marine, others referred to themselves as 'right wing death squad,' plotted to kill Blacks and blowup DNC: FBI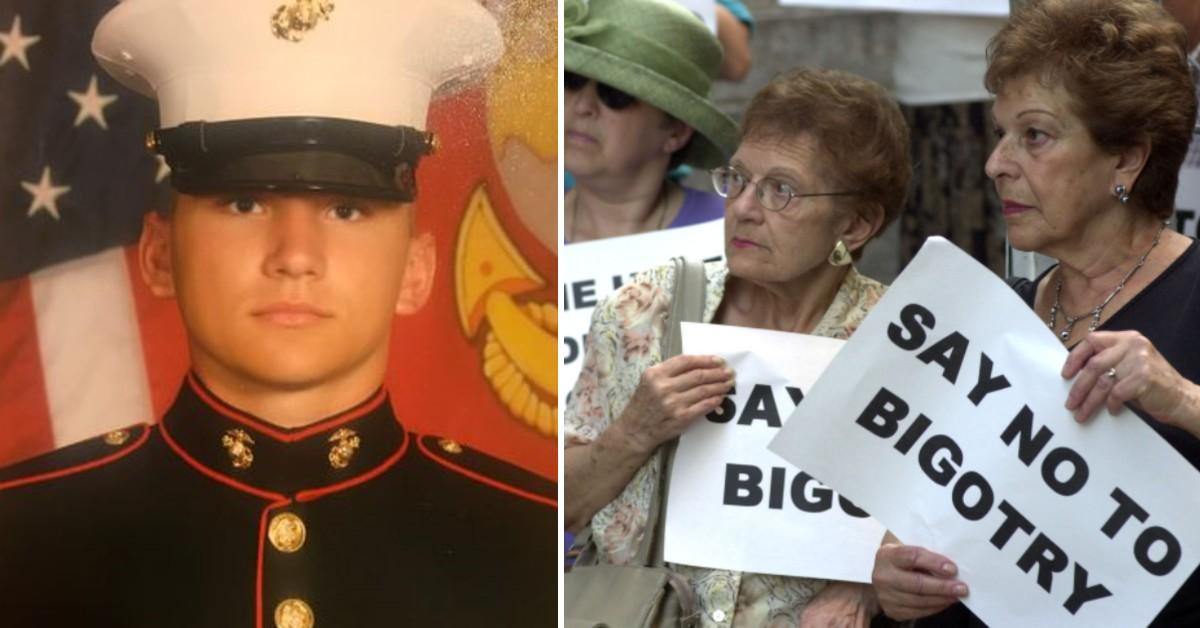 Three people, including an ex-U.S. Marine, had extensive chats online filled with racial hatred and discussions about blowing up the Democratic National Committee, according to court records.
Article continues below advertisement
To date, only one man has been charged in connection with the case. The other men have not been charged in connection to the case, which was unsealed in mid-June, despite a search warrant being filed more than a year ago.
Jason D'Juan Garfield, Travis Owens and James Wisdom, all of Arkansas, were all involved in the chats through Facebook messager, according to an FBI affidavit filed in federal court.
Article continues below advertisement
Garfield was convicted of gun possession charges and sentenced to more than six years in prison, though he is appealing the sentence. His punishment was handed down in a June hearing in an Arkansas federal court.
Owens was active-duty U.S. Marines at the time of the chats but was removed from the service after the investigation started, a U.S. Marine Corps. spokesman told The Daily Beast. Owens and Wisdom have not been criminally charged.
Article continues below advertisement
The discussions happened in a Facebook group chat called the "Right Wing Death Squad," according to the FBI investigator who detailed the allegations in a search warrant.
In Aug. 2019, Wisdom message Garfield and said, "We need to get rid of the Jews ASAP."
The group continued with hate and racial-motivated speech through the chat that included comments about killing Black people and references to white people being better.
Article continues below advertisement
At one point, Wisdom wrote of Black people, "They ask (sic) think in the same selfish animal way. And that's all they are—animals. And with the current state of the world they have become severe pests. They must be eradicated. Completely and utterly."
Garfield then responded, according to the FBI investigation, "racism isn't real, whites are the only humans."
Article continues below advertisement
The group also discussed blowing up the Democratic National Committee and made references to the Oklahoma City federal building bombing. Garfield discussed getting ammonia, which was a reference to fertilizer that can be used as an explosive, according to the FBI. Timothy McVeigh used fertilizer in the Oklahoma City attack.
As the men discussed making a bomb, Owens responded, "Kill them all…I have access to so much hahaha we can make it rain bullets for days," according to the FBI search warrant.
Garfield shared pictures of his guns that had written references to the New Zealand mosque shootings, Adolf Hilter's birthday and neo-Nazi groups.
Article continues below advertisement
During the investigations, Garfield also spoke to a criminal informant where he disparaged ethnic groups and talked about pulling out his gun. One of the FBI's informants has no criminal history "and is motivated by patriotism," according to the search warrant.
Federal officials stated Garfield was committed for mental health treatment in 2015 for being a danger to himself and others. His mother also had a protective order against him and was prohibited from possessing a firearm.
Become a Front Page Detective
Sign up to receive breaking
Front Page Detectives
news and exclusive investigations.
More Stories