Paradise Lost: How the 'Honolulu Strangler' terrorized Hawaii in the 1980s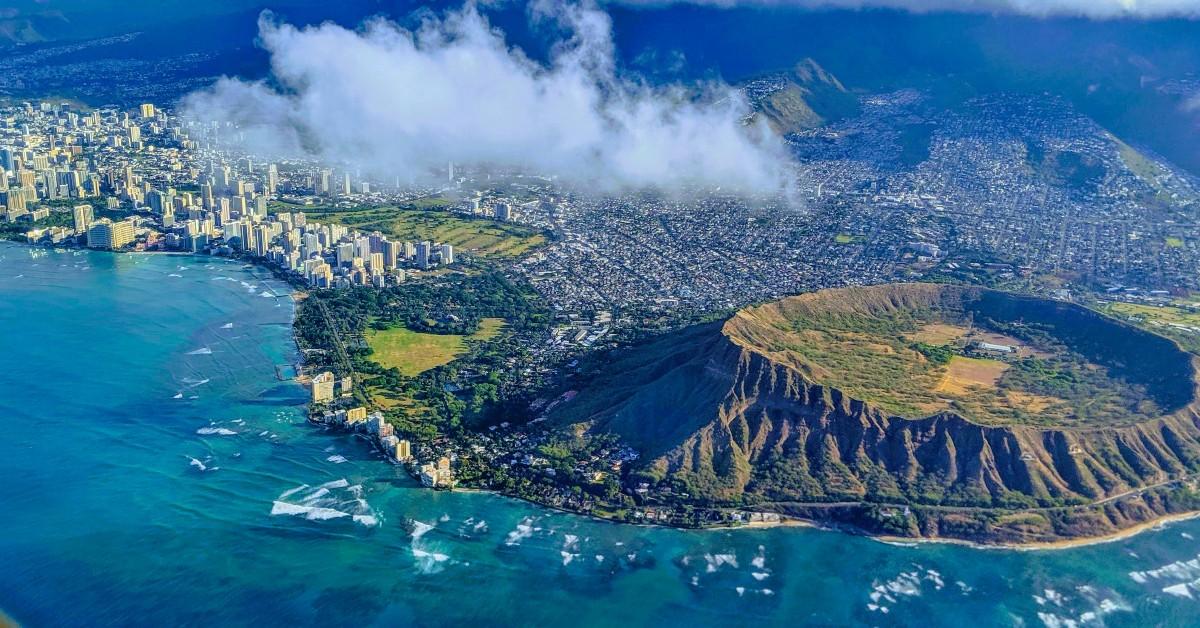 Many Americans will always have an idealized image of Hawaii.
Perhaps thanks to shows like "Hawaii Five-O," "Baywatch" and "Magnum, P.I.," the island will forever be sun, palm streets and crime that never approached the visceral carnage of New York or Los Angeles. And, in many respects, it wouldn't be too far from the truth, with the popular vacation spot never having had a single serial killer — until 1985 and the Honolulu Strangler.
Article continues below advertisement
On May 29 of that year, Vicki Gail Purdy went out to go clubbing in the Waikiki district of Honolulu on Oʻahu's south shore. Purdy was 25 years old and the wife of Gary Purdy, a helicopter pilot and chief warrant officer with the 24th Aviation Battalion. She worked at a video rental store that also dealt in adult material. The couple had been married for five years and been in Hawaii for 16 months, Purdy initially being from North Carolina.
While she had been in a foster home as a child and her marriage had initially been troubled, things were looking up for the young woman. She had been a cheerleader, played softball and roller-skated, with many commenting on her good looks. She had plenty of girlfriends, but Hawaii hadn't been the dream destination she expected.
Gary kissed his wife goodbye around 9 a.m., and an hour later, she called her friends but never made it to meet them. Purdy was last seen by a taxi driver who took her from the Blue Water Cafe and dropped her off at the Shorebird Hotel around midnight, intending to retrieve her car from the parking lot.
Article continues below advertisement
When his wife didn't return home, Gary began trying to contact her through a telephone paging system that they used but to no avail. Eventually, after searching, he found her car at the parking lot to confirm the cab driver's story, the vehicle having suffered a fresh dent from a recent minor collision. The following day, her body was discovered on an embankment overlooking Keehi Lagoon near Lagoon Drive.
Purdy was wearing the same yellow jumpsuit as the night before, but her underwear was missing. She had had her hands tied behind her back with a parachute cord and she had been raped. A subsequent autopsy revealed Purdy had been strangled with a ligature. It seems possible that she was ambushed in the parking lot either before making it into her car, or perhaps another driver caused a distraction to lure her out with the accident.
According to the Honolulu Star-Bulletin, Gary Purdy later said his wife had been "streetwise" and knew who not to trust. He suggested that it would have taken two people to kidnap her due to her strength, recalling that on one occasion, she "knocked the **** outta me."
Article continues below advertisement
A DORMANT KILLER
It wouldn't be until 1986 that the killer would strike again. Kansas-born Regina Sakamoto was 17 years old and still in high school, attending Leilehua High and going to Hawaii Pacific University in the fall. On Jan. 14, she'd fatally missed her bus from Waipahu to school and at 7:15 a.m. phoned her boyfriend to say she would be late. She was seen a little time afterward waiting for public transit.
It was the last anyone heard from her, and it seems possible she may have accepted a lift from somebody unknown.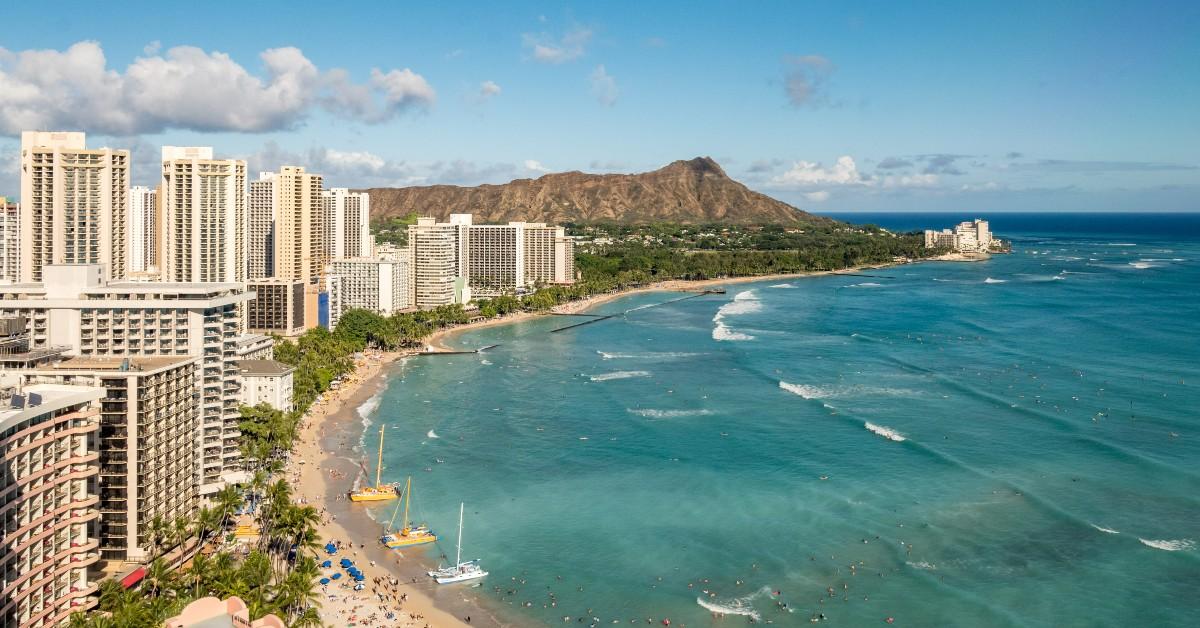 Article continues below advertisement
The following day, Sakamoto was found dead at Keehi Lagoon, one mile from the first killing. Just like Purdy, her hands were tied behind her back with a parachute cord. She'd been raped and strangled. There were two new features in this case — the victim being nude from the waist down and one of her feet was tied to a rock with an electrical cord. Police immediately linked the two cases and knew they had a multiple killer on their hands.
Speaking with KHON2 in 2016, her brother, Omar Sakamoto, recalled "She was very bookish, smart, fun-loving, everybody's friend, that kind of thing." Omar also recalled that on the day of her disappearance, "She was late for school that day… She was sitting at the bus stop in front of Diners in Waipahu."
Regina's step-father would be blunt and offensive in his comments to the Honolulu Star-Bulletin, saying that he "thought she was putting herself on the line by living down there with her Caucasian features. They just don't mix." Adding that "We do have transients, but not the crook-type like down there - high transient. I firmly believe she stood out because she was Caucasian."
Article continues below advertisement
An autopsy revealed that Sakamoto had been raped and high levels of acid phosphatase were found in the vagina. This suggested that she had been assaulted by a man unable to ejaculate, likely due to a vasectomy. If police thought they would have much time to track the culprit down before he struck again, however, they would be mistaken as he killed again just two weeks later.
On Jan. 30, 1986, 21-year-old Denise Hughes failed to show up to her work, being employed as a secretary at a telephone company. She was a Navy wife and a secretary for a telephone company, with her husband, Charles, being stationed at Pearl Harbor.
Like Sakamoto, she was traveling via bus. On Feb. 1, her already decomposing body was discovered by three fishermen as it was wrapped in a tarp in the Moanalua stream near where it flows into Keehi Lagoon. Again, her hands were tied with parachute cord, and she'd been strangled. She was identified on Feb. 5 when dental records were sent to the mainland United States. While the autopsy couldn't say for sure that Hughes had been raped, it seemed likely.
Article continues below advertisement
"She always had a smile on her face no matter what," said Hughes' work supervisor Donna Peterka. "The day before it happened, everyone had the flu. She was working the reception desk, and I said, 'I can't believe you're always smiling.' The next day, that was it… she was just the ideal employee."
HUNT FOR A KILLER
Knowing they had a serial killer on their hands, the Honolulu Police Department immediately established a 27-person team to apprehend the culprit made up of detectives from both sex crime and homicide. The Honolulu Police Department also enlisted the assistance of both the FBI and the Green River Taskforce, who had been hunting Gary Ridgway. Like the unknown Hawaii killer, the then unidentified Green River killer also strangled his victims, although his targets were often runaways, prostitutes and other easily accessible victims. Members of the task force included the noted Robert Keppel and Dave Reichert.
Article continues below advertisement
The Honolulu taskforce created a profile for the killer that said he was an opportunist who attacked and abducted vulnerable women or in vulnerable positions, such as in a parking lot or at a bus stop. He wasn't a stalker and likely would live or work on Waipahu or Sand Island, driving a cargo van. He would be Caucasian or mixed race, between 30 and 40 years of age and have no criminal record.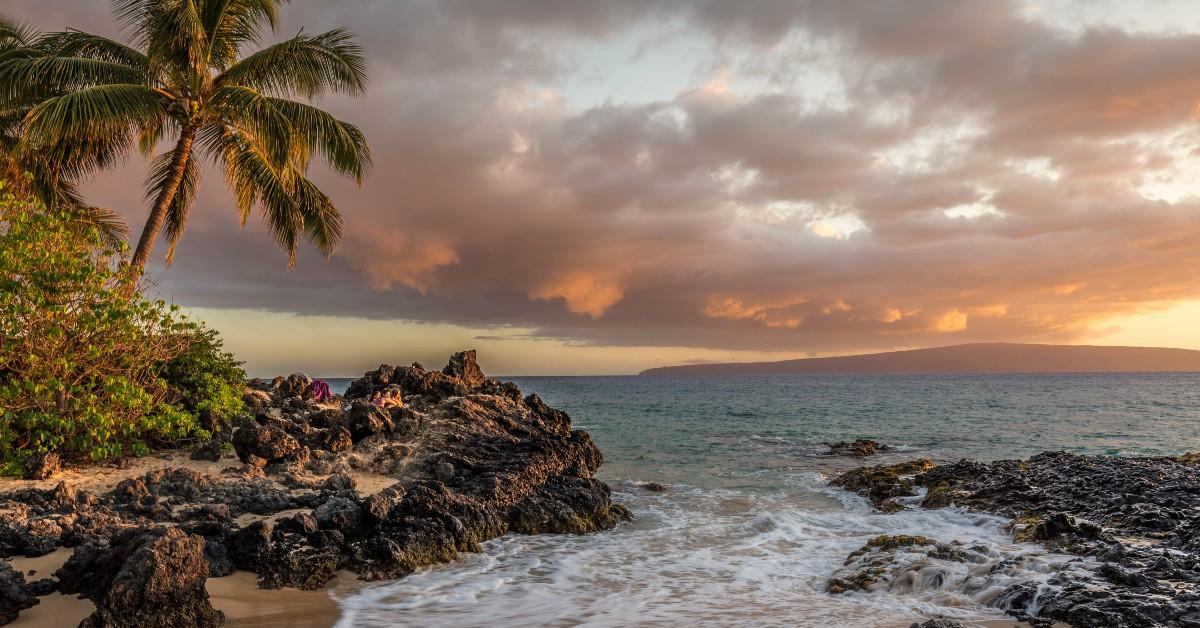 Article continues below advertisement
"He's an individual who may be, at this particular juncture, may be experiencing girlfriend or marital problems, and the selection of victims is probably the result of opportunity or chance encounters," the Honolulu Police Chief Douglas Gibb told the press.
Shortly after, two-way radios were put into buses citywide, allowing drivers to call for assistance if they saw something. However, their efforts would be in vain as on March 26, Louise J. Medeiros went missing. The 25-year-old Medeiros usually lived in Waipahu but visited her extended family on Kauaʻi, the fourth largest of the Hawaiian islands. Medeiros was on Kauaʻi for the reading of her mother's will following her recent death and was likely to have been full of differing emotions, being three months pregnant at the time.
Medeiros had lived an eventful life, leaving her family as a teenager and being in trouble with the law. She lived with beach people and had several children. However, by the time Medeiros returned home, she had found her focus and moved on from her feelings of rebelliousness and alienation. "She was finally happy. She had found peace within herself," Brenda Durant, her oldest sister, told the Honolulu Star-Bulletin.
Article continues below advertisement
Traveling back to Waipahu, Medeiros planned to catch the bus to her apartment from the airport, telling her family of her intention. She never arrived home, and on April 2, road workers found her body near Waikele stream beneath a freeway overpass, 12 miles from the previous killing. She was nude from the waist down, and once more, her hands had been tied.
Due to decomposition, the medical examiner could not confirm a sexual assault.
Realizing that the first three victims were all dumped around Honolulu International Airport and Medeiros had passed through the airport, police set up a sting operation with undercover women posted to Keehi Lagoon and Honolulu International. Unfortunately, the process yielded no results and soon the killer would strike for the fifth and final time.
Article continues below advertisement
On April 29, 36-year-old Linda Pesce left her apartment in the morning and didn't return in the evening, alarming her roommate as she missed a prearranged work meeting. The alarm only increased as she didn't attend work by the following morning. The roommate also learned her unlocked light-blue Toyota car was parked by the Nimitz-H1 viaduct and immediately informed the police.
Investigators learned that on the night of April 29, witnesses had seen the car with its emergency lights flashing and another vehicle parked beside the car, perhaps making a show of rendering assistance. The vehicle was described as a cream-colored and American-made van with letters on its back windows. The eyewitnesses also reported a man of medium build in his late 30s or 40s and of Caucasian or mixed-race heritage. Everything fit the profile of the Honolulu Strangler.
There were no leads on where she might be until May 3, when investigators received an interesting offer from Howard Andrew Gay, 43. Gay claimed to have been told the location of the body by a psychic, informing police that it was at Sand Island, a tiny island at the entrance to Honolulu harbor. Gay took investigators to the island and to the spot where he claimed the body would be found; however, it wasn't there.
Article continues below advertisement
Police searched the rest of the island and eventually found the nude Pesce off a dirt road, her hands tied with parachute cord as with the other victims. Also, like before, there was acid phosphatase around her genitals. She had been partially covered over by dirt and debris and had a cement block on her back.
Suspicious of Gay's likely story about a psychic, police began looking into the man, mainly as he fit the killer's description. Staff at the La Mariana Sailing Club reported that while he was seemingly clean-cut and unsuspicious, his behavior had given cause for concern beneath the surface. Some said he was obsessed with an employee who worked there who fit the same general description of his victims.
Article continues below advertisement
The sailing club employee said Gay frequently stared at her and offered her rides that she always rejected. On one occasion, he reacted with anger when she turned him down to take a lift from a biker. While not connected to the club, the new suspect was known to have beaten up a woman who refused to get into his vehicle. On May 9, police arrested Howard Gay as the prime suspect.
THE PRIME SUSPECT
Gay was originally from Buffalo, New York, and had been in the military, stationed at George Air Force Base in California. He was honorably discharged in 1965 and then worked in various jobs as a telephone lineman and delivery driver before working as a mechanic at an air freight carrier on Lagoon Drive, where he drove a cream-colored van. He was at one time married, and he had two children, being divorced in 1983.
Article continues below advertisement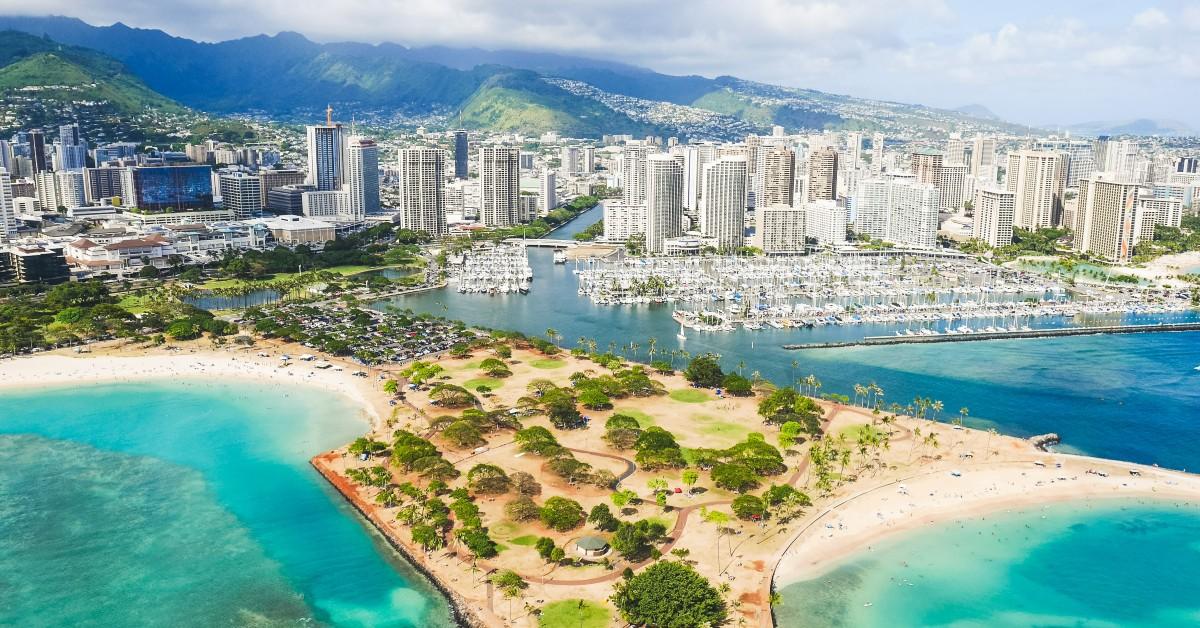 Gay fit the killer's profile in terms of age, having had a vasectomy and not having a criminal record. Working at the airport with air freight, he likely had ready access to parachute cord. The suspect's ex-wife and girlfriend described him as a persuasive talker, also revealing that he enjoyed bondage, notably tying women up with their hands behind their back while he had sex with them.
Article continues below advertisement
Vitally, Gay's girlfriend revealed that women went missing and were killed on the nights that they had quarreled, her boyfriend storming out of their Ewa Beach residence in anger. Gay was interrogated for 10 hours, and a polygraph returned inconclusively, but no evidence directly linked him to the crimes that wouldn't have been dismissed as circumstantial. Police were forced to release the suspect.
Speaking in a statement after his release Gay said that "The police have released me; that's all I know. They have plenty of good cause. They're doing their job."
Besides the inconclusive polygraph, one of the facts against Gay was that Pesce's boss had written his name and number on a notepad in her office as a potential customer for her company. This directly linked him to the victim's workplace before he approached the police with his story about a psychic.
Article continues below advertisement
The second piece of evidence came from an eyewitness who had seen the cream-colored van and its occupant on the night Pesce vanished. The witness successfully picked the suspect out during a photo lineup, yet refused to testify he was the man she saw as she feared for her life, having been seen by the suspect.
Despite monitoring Gay for years afterward and offering $25,000 for information, police could never pin him for the five murders. Although the killings stopped, no justice was ever found for the victims. In June of 1986, Gay returned to California to see his son Jason graduate. While there, Jason was killed in a car wreck. Perhaps seeing it as divine retribution, Gay became a born-again Christian soon afterward. He later moved back to California before he died on Nov. 2, 2003, at the age of 60.
Speaking with KHON2 in 2016, former homicide Lt. Gary Dias, who was the head of HPD's homicide detail at the time of the killings, said, "Based on the evidence we had and the witnesses we had and physical evidence, we felt we had enough." Dias added that "DNA could've been a much greater asset for us in that particular case."
Article continues below advertisement
While there was never any physical evidence to identify the "Honolulu Strangler," police were satisfied that they had their man in Gay. It seems no coincidence that the killing stopped after his arrest and Christian rebirth.
The period between the 1960s and 1990s is known as a Golden Age for serial killers, with many getting away with their crimes as technology had not significantly advanced enough to satisfactorily apprehend or prove a case against a suspect.
Without this vital evidence, however, the identity of the "Honolulu Strangler" is likely to officially remain unknown.
Become a Front Page Detective
Sign up to receive breaking
Front Page Detectives
news and exclusive investigations.
More Stories