Shocking Evidence: Hitman Recorded 'Baretta' Star Robert Blake's Telephone Call About Wife Bonny Lee Bakley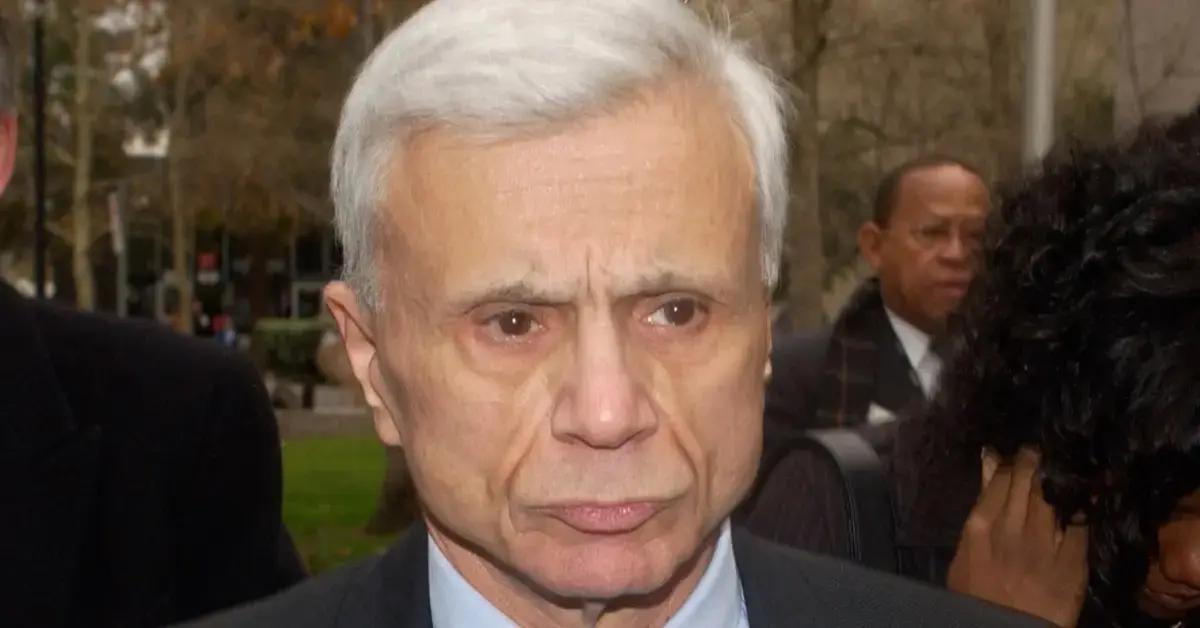 Robert Blake, star of Baretta, passed away on March 9 at his home from heart disease, decades after being acquitted for the murder of his wife, Bonny Lee Bakley, who was found shot dead in her husband's vehicle in 2001.
Authorities mistakenly once believed evidence from a possible hitman who recorded a phone call conversation with the actor about his wife would help send Blake to prison for the rest of his life.
Article continues below advertisement
"One of the potential hit men that Blake approached to get rid of his wife tape-recorded their phone call. Cops have kept the existence of this tape a closely guarded secret," a source close to the investigation into the incident said. "But they are convinced this will be exactly what they need to get a murder conviction against Blake."
The source noted that on the tape, Blake is "upset" and "even sounds like he's crying."
"He talks about Bonny's scams and horrible they are. He talks about how Bonny is ripping off men with mail-order scams revolving around sex. He says Bonny is milking him for money while ripping off other men," the source claimed.
"Blake complains that Bonny just won't stop her scams," the source said, adding the actor was he was overly concerned about his image and "concerned that if she gets busted it will reflect poorly on him."
"Blake is a little cagey when it comes to saying he wants Bonny out of the picture," the source said. "He says he needs the problem taken care of. He indicated that he needs Bonny removed from his life permanently. He doesn't come out and use the word 'murder' but the cops say this taped conversation leaves little doubt that he was soliciting a hit on his wife."
Article continues below advertisement
The source believed evidence from the call was "going to be very difficult for Blake to overcome" and that Blake discussed "how difficult his life is with Bonny and that they have a child together. He wants her out of the picture. It's chilling."
Blake allegedly approached potential hitmen, police documents reportedly show.
The documents revealed a stuntman once claimed Blake met with him and asked if he would "walk over and pop her" for $10,000.
The stuntman claimed the actor brought him to his home and the area where Bonny resided. "Someone could sneak in through the sliding glass door and bump her off while she was asleep," the stuntman recalled Blake saying.
In the end, the stuntman m refused to accept the job.
Article continues below advertisement
Never miss a story — sign up for the Front Page Detectives newsletter. Be on the scene the moment news breaks.
A second Baretta stuntman told police he refused to entertain Blake when he allegedly also solicited him to murder his wife in cold blood.
"This scenario involved Bakley seated in Blake's car parked on a road. I would then approach her on foot and kill her," the second stuntman said.
Blake also spoke with others about the plan, including a retired LAPD officer as well as a friend.
"There are so many people he revealed his plan to and asked to do the job that it's not surprising one of these guys got him," the source said.
"It appears, in the end, Blake did the job himself," the source said. "But by asking so many others to do it for him, it may help convict him — and an audiotape could help convince a jury of that."
In 2005, Blake was acquitted of his wife's murder.
Become a Front Page Detective
Sign up to receive breaking
Front Page Detectives
news and exclusive investigations.
More Stories