Man went to his dad to borrow money to repay loan sharks. He murdered his father instead.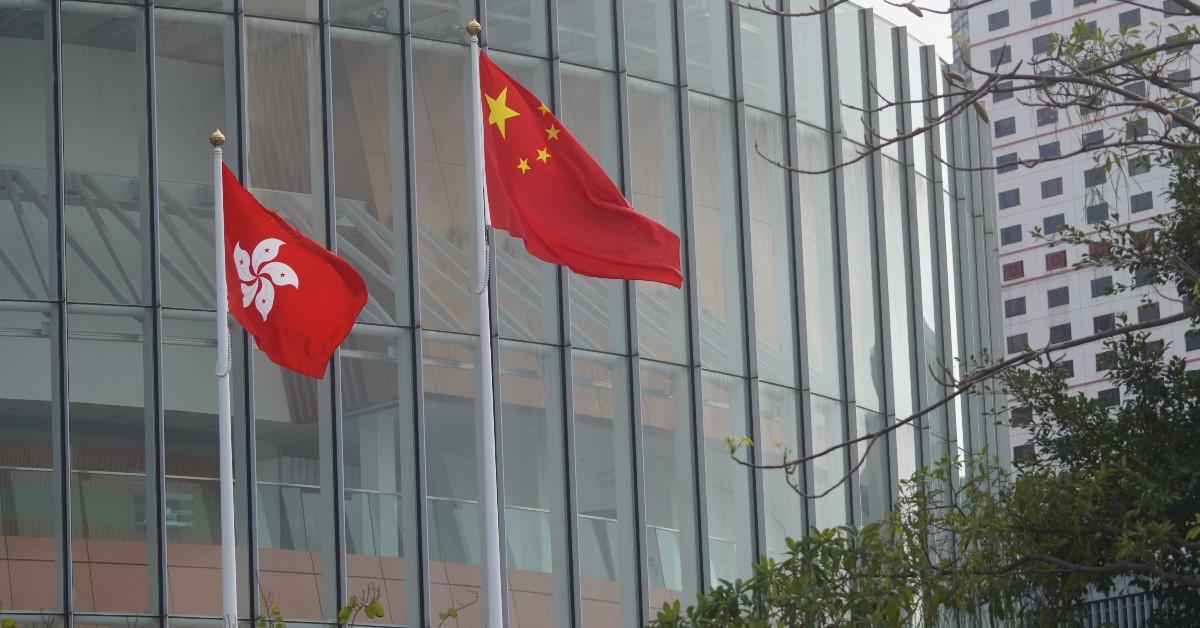 A Hong Kong insurance agent killed his father, stole more than$200,000 to repay loan sharks and fled to Taiwan.
His next trip will be to prison.
Article continues below advertisement
High Court judge Yau Chi-lap handed down Lai Kan-yau a life sentence for the murder of his father Lai Kam-fook, 65. He was found guilty of one count of murder and convicted by a jury on Aug. 5.
Before the trial, the 29-year-old defendant admitted to the murder based on the claim of self-defense. He claimed his father swore at him, called his wife a prostitute and attacked him. On Dec. 6, 2018, Kam's body was found floating offshore by the Waterfall Bay in Pok Fu Lam, Hong Kong. His body was wrapped in a red, white and blue plastic travel bag.
Article continues below advertisement
Later, investigators determined the murder scene was at Po Tin Estate in Tuen Mun, Hong Kong, and the murder took place two days earlier. In addition, they discovered HK$203,000 (US$25,640) had been withdrawn from the victim's HSBC bank account through multiple ATM transactions two days before the body was found. A manhunt ensued for Kan, but he had already boarded a flight to Kaohsiung, Taiwan. Kan voluntarily returned to Hon Kong after receiving a call from authorities to give himself up.
The defendant told the court Kan paid a visit to his father to borrow money from him because he was heavily indebted to loan sharks to the sum of HK$340,000. Kan told the court he had earlier contemplated suicide with a steak knife. Instead, he used the knife to stab his father six times in the neck after he swore at him, slapped him, threw a folded chair and clock at him and then called his wife a prostitute.
Article continues below advertisement
"He felt he was under great pressure at the time. He was in need of money. I suggest the motivating factor requiring the father's money was to pay back the loan shark," Kan's defense lawyer Ian Polson said to the court, according to South China Morning Post.
However, the prosecution disagreed and argued the defendant premeditated the murder, took the extra step of hiding the murder by disposing of the body in the ocean and cleaning up the residence extensively to remove blood evidence.
Article continues below advertisement
In addition, the autopsy of the victim's body showed no defensive wounds, which is impossible for a fully conscious individual going through so much stab wound pain. Prosecutors also submitted toxicology reports to corroborate their argument, which showed alcohol and drugs for treating insomnia were found in the victim's blood. Hence, Kam must have been impaired and not fully conscious when he was killed.
According to The Standard, the judge agreed with the prosecution and stated the defendant had no right to take his father's life regardless of the alleged claim of abuse to him and his mother over the years. The judge then handed down the life sentence.
Since Kan previously pleaded guilty to the theft charge, he was sentenced to two years and three months on that count.
Both sentences are to be served concurrently.
Become a Front Page Detective
Sign up to receive breaking
Front Page Detectives
news and exclusive investigations.
More Stories