Five people went missing from Idaho. Some remains were found, some were not. What wasn't found was the killer.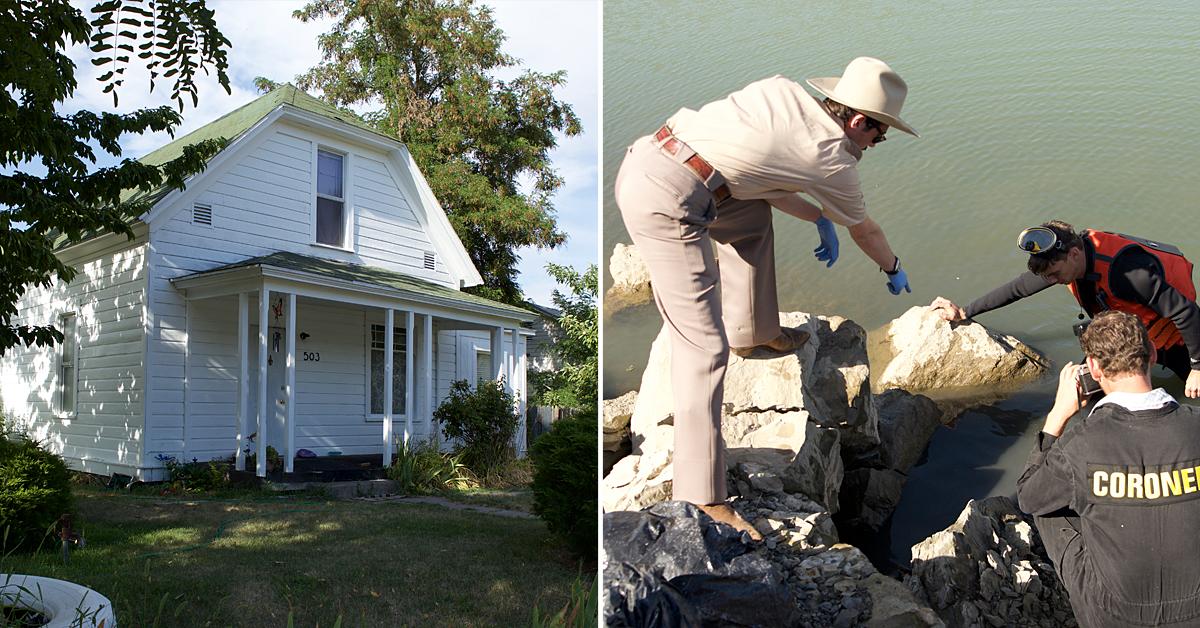 In 2007, Jackie Nichols became a detective with the Asotin County Sheriff's Department, located in far eastern Washington at the Idaho border. The nearby town of Lewiston was central to a long-unsolved series of cases that began with a missing 12-year-old girl. Nichols wasted no time in beginning her own investigation.
Article continues below advertisement
She began putting together the puzzle pieces of the disappearance of Christina White, along with four others who were murdered or went missing between 1979 and 1982.
Nichols and her colleagues have been tightening the net around a single suspect for years, but the evidence she needs to present a solid case to a District Attorney or grand jury has been elusive. The story of how she is working to make sense of body parts, missing people, and a small-town killer is told in "Cold Valley," a recent Investigation Discovery two-part true-crime series.
Article continues below advertisement
The crimes occurred in a place and time when no one could have seen them coming, but the families are only hoping for answers as to how and where their loved ones disappeared.
ASOTIN COUNTY 1979
In April 1979, 12-year-old Christina White was very hot on the fateful day, even though it wasn't yet May. She'd ridden her bike to her friend Rose's house after they both spent the day at the County Fair, then called her mom to say she was overheated, again. Her mom told her to grab a wet towel, cool herself own, and head home.
She was not heard from again. No one at Rose's house saw her, and she didn't have far to go to reach home.
Article continues below advertisement
Christina lived in the Lewis Clark Valley, where the Snake River and the Clearwater River converge. In the 1970s, the town had a huge population surge, doubling in size to 26,000 within a decade. The annual County Fair was a big deal, and riding bikes, alone or in groups, was just how kids got around. At the time of her disappearance, Christina had her white, 10-speed bike with her.
Within a couple of weeks of Christina's sudden disappearance, after the Sheriff and his men had searched the whole town, her school papers showed up. They were fluttering in the breeze on the property of Carl Flynn, in the pasture area where the horse was kept, scattered but in good condition. Flynn told "Cold Valley" the papers looked like they'd only been there a day or two.
Article continues below advertisement
Under the old feeder, near where the papers were found, Nichols searched for clues as to Christina's fate 40 years later, literally digging near where the papers were found. She came up with only decomposed wood.
White's disappearance changed the community. Kids on bikes were rarer, and they didn't ride alone.
The first person of interest to emerge was the boyfriend of Rose's mom.
Article continues below advertisement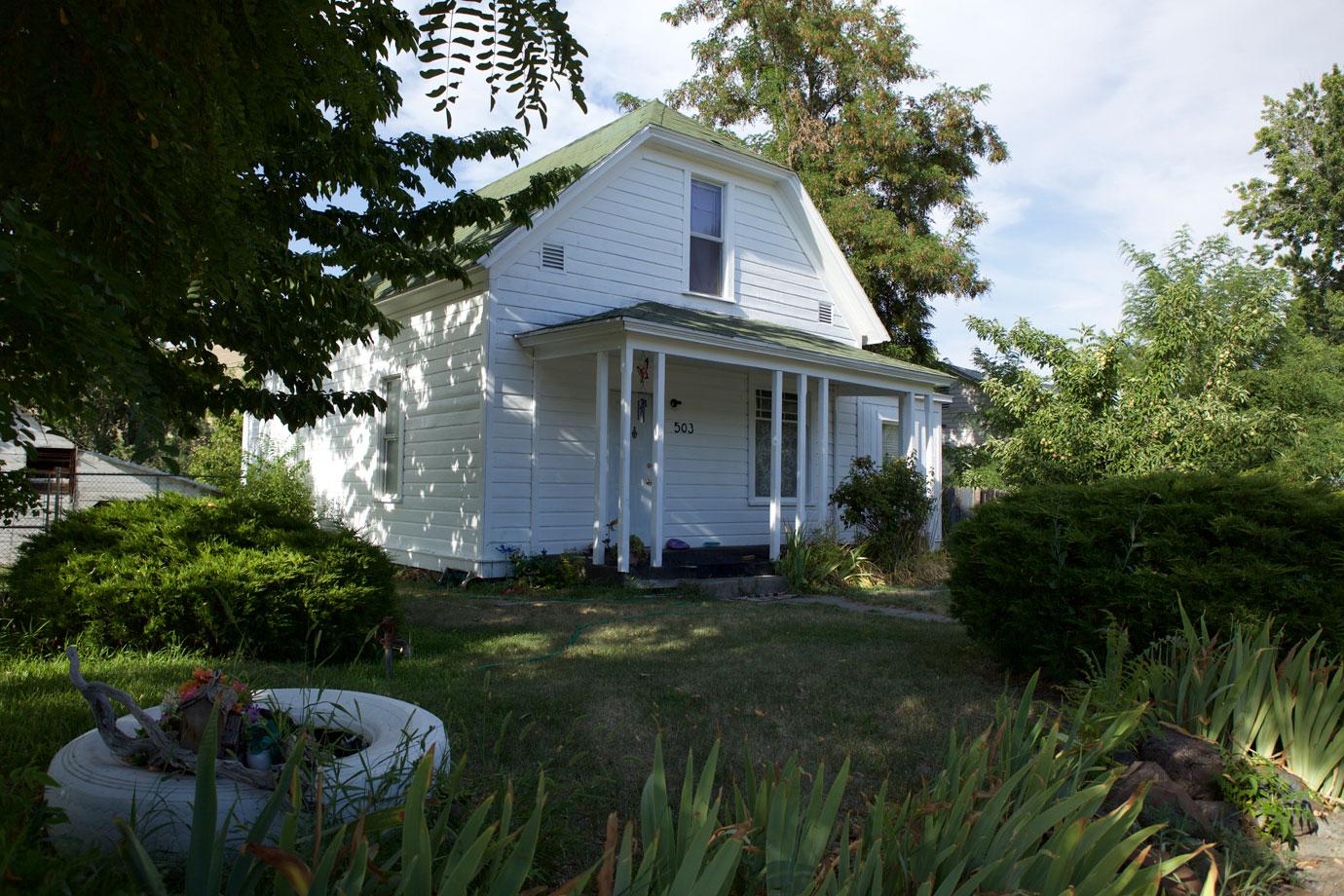 A SECOND MISSING BICYCLIST
On June 26, 1981, 22-year-old Kristin David vanished after she embarked on a bike ride of 3 hours to Lewiston, Idaho, from her apartment near the University of Idaho campus in Moscow.
The next morning, her sister got a call that they were looking for Kristin, who didn't show up to work. Last heard by neighbors, Kristin was taking her bicycle down the stairs. She'd phoned her mom to say she was looking forward to the ride.
Article continues below advertisement
Kristin's family immediately contacted the Lewiston Police Department, who told them that due to her age, a search wouldn't begin for 48 hours, but the family didn't want to wait and began that day to search the surrounding valley. The tall wide-open blue skies yielded no clues.
Her sister tried dialing Kristin at her apartment, but no one picked up.
Kristin's mother believes she was abducted by force. She would not go off by herself, "unless someone took her," her mother told interviewers for "Cold Valley."
Article continues below advertisement
The Snake River slips through the wide valley around Lewiston, with a long, straight set of railroad tracks that run parallel at Red Wolf Bridge. On July 4, a fisherman found Kristin's remains about six miles downstream from the bridge.
When the fisherman spotted a heavy black garbage bag, he opened it and discovered items wrapped neatly in newspaper. He unwrapped the first package and found human body parts. He found another bag, and the gruesome discovery became clearer, so he contacted authorities.
Article continues below advertisement
The sun at Red Wolf Crossing was setting, but law enforcement came back the following day to make a thorough sweep downstream from the Red Wolf bridge. They collected five black garbage bags full of wrapped body parts and then began the process of determining who the victim was.
Within two years, one woman and one girl had gone missing within 50 miles of each other, but it would take another set of victims before an obvious pattern emerged.
Whitman County Coroner Peter Martin received five garbage bags of human remains. Martin told "Cold Valley" that whoever cut up the body knew how to "take things apart." He said, "It was done with purpose, it was done with knowledge."
Article continues below advertisement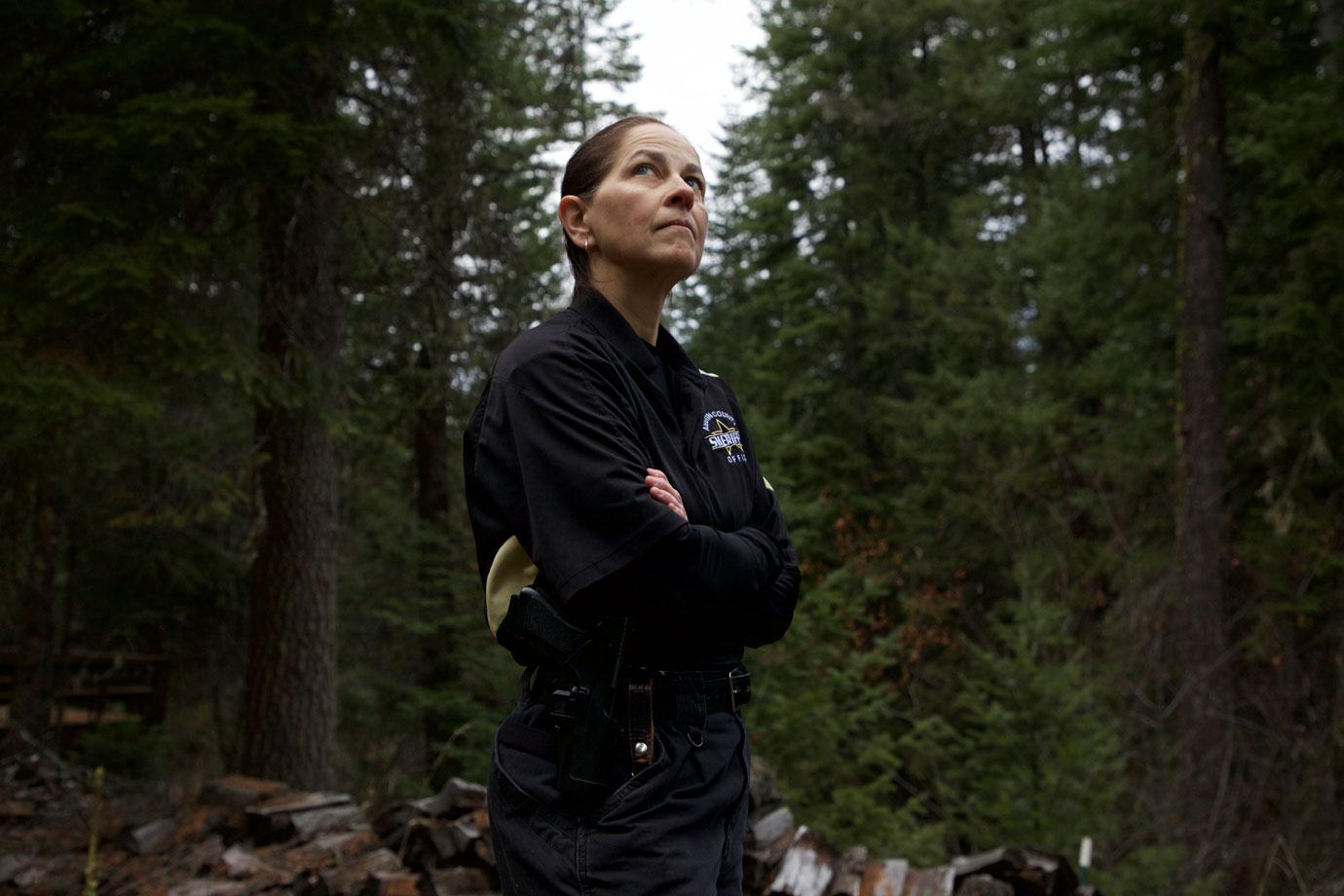 ECHOES IN THE CIVIC THEATRE
On Sept. 12, 1982, two stepsisters, Jacqueline "Brandy" Miller, 18, and Kristina Nelson, 22, went out to go grocery shopping and do laundry — or at least that is what the note in their apartment read. The two lived in Lewiston, Idaho, geographically 10 miles north of Christina White's home and about 30 miles south of Kristin David's apartment.
Article continues below advertisement
No one saw the two young women at the grocery store or laundromat that night. Evidence indicates they probably stopped at the Civic Theatre, a place both hung out. The connection to the theatre is nearly certain because that night a third person went missing — Steven R. Pearsall, 35, by all accounts a gentle soul who worked as a janitor at the theatre.
On Sept. 13, Kristina's boyfriend reported Pearsall, along with Brandy and Kristina, missing.
Their apartment was clean and tidy, with the note about getting groceries doing laundry in plain sight.
Article continues below advertisement
Pearsall was last seen entering the theatre on the night all three disappeared. He'd been at a party that night, according to a cousin interviewed in Cold Valley. Pearsall left the party, dropped off his girlfriend, and returned to the theatre where he usually practiced his clarinet. Three different sets of witnesses saw him walk into the theatre at midnight.
Law enforcement recovered his beloved clarinet. Outside, they found his car with a paycheck inside.
Brandy, Kristin, and Steven knew each other through the Civic Theatre, working on plays. But, today, the Civic Theatre, now condemned and waiting for demolition, yielded few clues—no blood, nothing in disarray, no signs of a struggle.
Article continues below advertisement
A MYSTERIOUS PATTERN
Five people were missing or murdered, and one set of remains pointed to a sinister killer in the small and rural Lewis Clark Valley. No witnesses had seen any of the individuals disappear, and nothing connected the victims—aside from the three who likely went missing from the same theatre.
Their only links were living in a small town near the border of Washington and Idaho and vanishing suddenly without a trace.
The pattern became clearer on March 19, 1984, about five years after Christina vanished. Near Kendrick, Idaho, about 30 miles from Lewiston, two sets of skeletons were uncovered. Nearby, on the steep slope where their bones were scattered, lay a set of cords.
Article continues below advertisement
Nichols told KLEW TV the remains were found "right off the side of the highway as it goes off the grade there … [like] they were tossed off the side of the grade and rolled down and stopped at the base of the tree."
Forensic examination would identify the remains as those of Brandy and Kristina.
A FEW EARLY CLUES
Nichols, who has been working on this case for nearly 15 years, was joined by an official task force to solve the crimes in 2017.
Although authorities originally thought Brandy and Kristina might have run off, it soon became clear that theory held no water. Both were responsible, close with family, and were connected with Pearsall. None of the three had reason to leave the area.
Article continues below advertisement
When Brandy and Kristina's decomposed bodies were discovered, they were still clothed with a few personal effects in the area. The cordage and shreds of clothing were saved as evidence. No evidence of Pearsall lay on the slope, however.
Pearsall was the initial suspect, the most logical one. But his family and friend universally reported he was the most gentle-natured individual, someone was as far from the profile of a killer as possible.
Authorities also noted that finding Pearsall's clarinet at the theatre, which those who knew him said he would never leave behind.
Article continues below advertisement
Then it became clear another person was in the theatre the same night and knew all three victims. This man, who authorities initially labeled a person of interest, was interviewed several days after the trio went missing.
THE PERSON OF INTEREST
The Lewiston Police Department sat down with a man, whose name has not been released, who'd come forward as being at the Civic Theatre on the night of Sept. 12.
The man claimed he was working on some rigging in the attic when he fell through, according to "Cold Valley." After the fall, he felt rattled and went to a couch downstairs in the Green Room to lie down, according to interview snippets from Cold Valley. He then claimed he fell asleep.
Article continues below advertisement
Detectives reported the man was fidgeting and avoiding eye contact. He seemed nervous and uncomfortable. He claimed he didn't see or hear Pearsall, despite the fact that Pearsall would have been playing the clarinet and would have turned on the lights.
As investigators began to dig into the background of the person of interest, they discovered he'd lived at the home from which White disappeared in April 1979. He'd shown up at the Sheriff's Office immediately after she went missing to volunteer to search for her. He was the boyfriend of Christina's friend's mom.
The suspect, who was never charged, retained an attorney and stopped talking with police.
Article continues below advertisement
When the Asotin Sheriff got a call from Lewiston police asking to pool resources, the detectives sat down in 1990 and shared their information. Both had independently identified the same suspect — the man interviewed in September 1981.
The man was at the house where Christina disappeared and owned another house, vacant at the time, down the street.
Nichols believes the man lured Christina into his car, then transported her to his vacant house.
Article continues below advertisement
The basement has been examined with ground-penetrating radar and was dug up. No evidence emerged. They dug again, this time at another property the person of interest owned, where neighbors had reported him digging at odd hours. But, again, no evidence was found.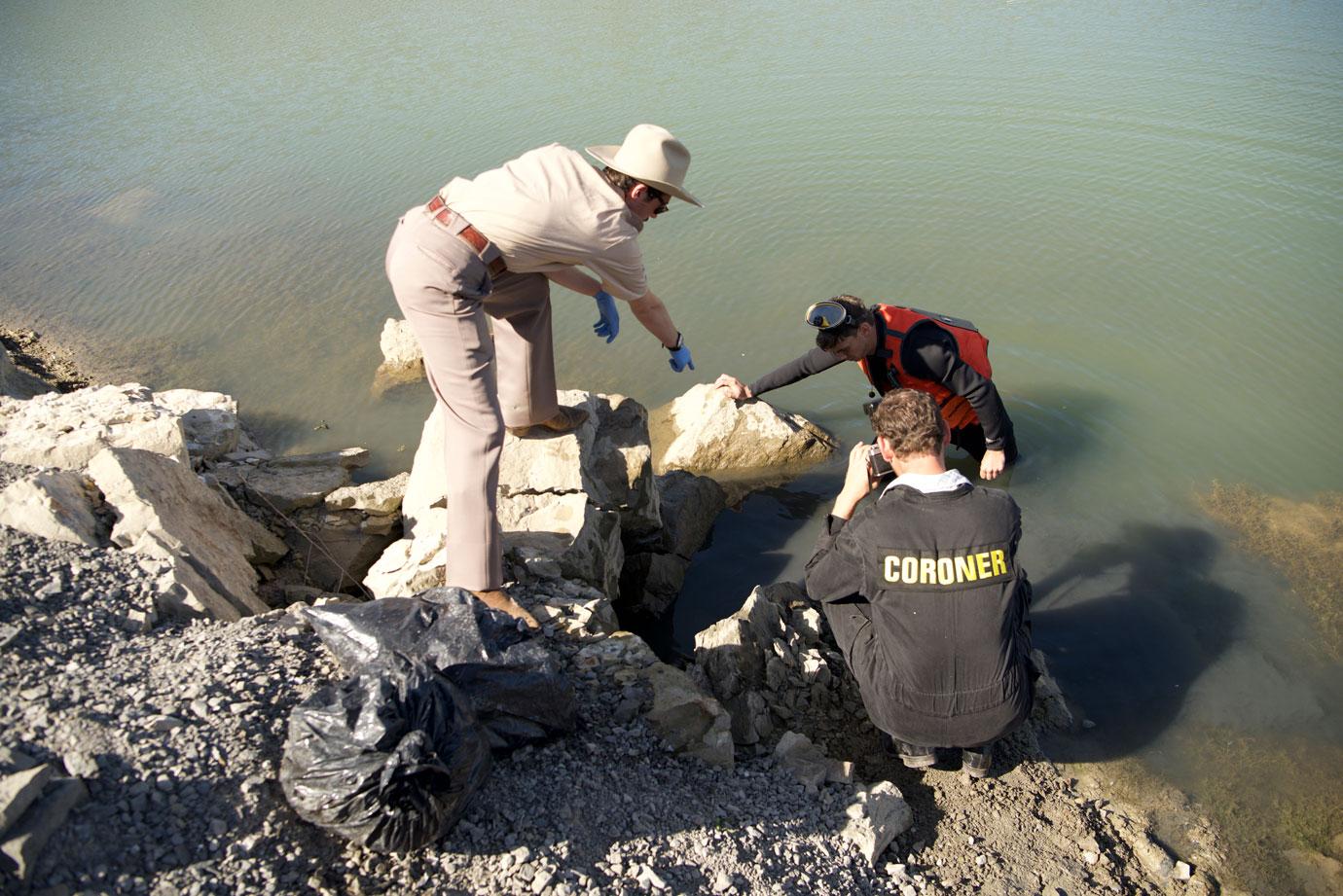 Article continues below advertisement
THE PROBLEM WITH KRISTIN DAVID
In the case of Kristin David, her remains revealed some clues. Her body was dismembered by someone who knew how to butcher an animal, according to the coroner. He also told Nichols, in "Cold Valley," that he believed the means of disposal pointed to a local person who wanted to conceal evidence completely and who had a place nearby to butcher a body.
A witness interviewed on "Cold Valley" reported a strange sight on the day of Kristin's disappearance.
He was driving down the road and saw a brown van. Behind the van lay the body of a girl, and a bicycle toppled over beside her, its back wheel still spinning. The man was grinning as he walked over to her, but the witness assumed he'd hit her and was getting ready to help. The witness drove home and called emergency services, but they called back to ask why he'd called.
Article continues below advertisement
They could find no van, no girl, no bicycle, and no Good Samaritan who'd called in an accident. The girl didn't show up at any nearby hospitals.
The physical description of the van owner, according to Nichols, does not match the prime suspect. The person of interest was much taller than average and powerfully built, whereas the man the witness saw was a slight fellow.
THE MURDER LADY AND THE FBI PROFILER
Gloria Bobertz, the cousin of Kristina Nelson, began looking into the case in 2007 and has spent as much time as detectives trying to find answers. In "Cold Valley," Bobertz admits she is called "the murder lady" by locals who see her with her large binder, looking for clues.
Article continues below advertisement
She describes the case against the person of interest as having a "mountain of evidence" without the nail to finish the investigation. She is trying to build the mountain higher by researching his past and where he has lived, attempting to connect him to other unsolved crimes.
She is convinced that other victims are out there, some of whom may have survived.
Other investigators have attempted to crack the case, all convinced that the suspect is involved but lacking any physical evidence, are unable to move forward.
Retired FBI Profiler Bradley Garrett has offered his services. He believes it is possible Kristin David was murdered by a second killer, because of the way her body was found. Dismembering is unusual and sets apart killers, even among serial killers.
Article continues below advertisement
WALKING FREE
In March 1984, Lewiston police conducted a second official interview with the person of interest, now the prime suspect in the deaths of Kristin Nelson and Brandy Miller, and in the disappearance of Christina White and Steven Pearsall.
His account of what he did when he was at the Civic Theatre still didn't add up, but the suspect did not admit to any involvement in the crimes, nor did he offer a confession.
Bobertz believes that although the suspect hasn't been caught, the investigation is putting heat on him. In the 1990s, he left the Lewiston area and moved to North Carolina.
Article continues below advertisement
The suspect's background includes an arrest on June 5th, 1972, when living in San Jose, where he was charged with attempted burglary of a funeral home. The charge was eventually reduced to a misdemeanor, but he was discovered carrying a hunting knife, a camera, and a flashlight at the time of his arrest.
The funeral home contained the body of a 17-year-old female who had died just two nights before, under suspicious circumstances, according to "Cold Valley." Although her death was ruled a suicide, details of the case didn't add up.
Article continues below advertisement
The suspect was discovered cutting through the screen of a window leading to the mortuary chapel, where the victim's body was laid out. It was the only body in the building.
When caught by the man who lived upstairs, the suspect said, "I'm trying to see my girlfriend, one last time."
THE SPECULATION AND THE FACTS
People connected with this case are certain the prime suspect is responsible for the deaths of at least four people. Although Christina White and Steven Pearsall have never been found, both are strongly linked to the suspect.
Article continues below advertisement
As Bobertz and Nichols have forged ahead, gathering background information on the suspect and keeping the cases in the news, the FBI finally stepped in to offer assistance.
Bobertz has traveled to Chicago to investigate the death of Diane Taylor, an 8-year-old girl who lived in the same neighborhood as the suspect. Taylor was murdered in 1963 when the suspect was 15 years old.
Taylor disappeared on the way from her apartment to the YMCA, a walk of just a few blocks. She'd been slashed, bludgeoned, possibly punched, and sexually assaulted. Her death was caused by stabbing.
The suspect worked as a youth counselor at the YMCA and was interviewed by police.
Become a Front Page Detective
Sign up to receive breaking
Front Page Detectives
news and exclusive investigations.
More Stories