Man sentenced to prison for murder — the same killing an innocent man served 20 year beind bars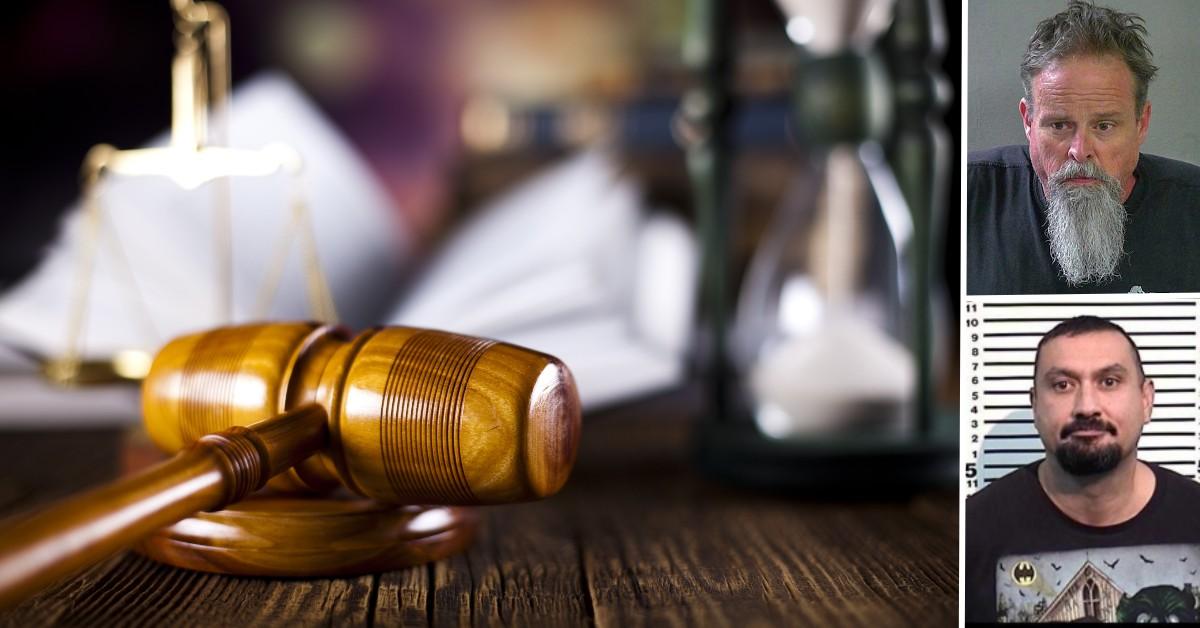 After 25 years, an Idaho man was sentenced to life in prison for murder — the same killing an innocent man served 20 years behind bars.
Article continues below advertisement
On June 8, Seventh District Judge Joel TingeyBrian Leigh Dripps Sr. to serve a mandatory 20 years before being considered for parole.
Angie Dodge, 18, had just moved into her Idaho apartment in 1996. She was asleep in her home when Dripps gained access into her apartment, raped and killed her. Dripps cut her severely and nearly decapitated her.
Article continues below advertisement
The case went cold for years until investigators got wind of Dodge's friend, who had been involved in a similar rape incident where a knife was used. Christopher Tapp, 20 at the time, became a focus for investigators.
Tapp was detained and questioned relentlessly for hours. During interrogation, investigators fed him with crime scene details and threatened him with the death penalty unless he confessed to the crime. Eventually, Tapp succumbed to the pressure and wrongly admitted to the crime. Though he attempted to withdraw the confession later, he was convicted regardless.
Article continues below advertisement
A decade later, Tapp's case caught the attention of the Idaho Innocence Project based at Boise State University, in collaboration with Dodge's mother, Carol Dodge.She believed authorities arrested the wrong man for her daughter's murder due to the lack of a DNA match with Tapp and had also requested the confession tapes.
Innocence Project enlisted the skills of a genealogist who created a DNA profile from the sample collected at the scene. After sorting through a few potential suspects and family trees, the search led to Dripps, who lived across the street from Angie Dodge at the time of the murder.
In addition, a cigarette butt left at the scene confirmed Dripps' DNA match.
Article continues below advertisement
Authorities arrested Dripps and questioned him in May 2019. He confessed to the crime, claiming he was high on cocaine and alcohol. He also told investigators he did not intend to kill Angie Dodge but just to rape her.
Dripps pleaded guilty to first-degree murder and apologized to Angie Dodge's family present in court at his sentencing.
In an attempt to showcase Dripps' remorse, his defense attorney, James Archibald, claimed the mandatory 20 years behind bars qualified as a life sentence for his client. Dripps suffered a stroke in November 2020 while in prison awaiting his trial.
Article continues below advertisement
"When talking about his declining health, [Dripps] thought this was God's way of punishing him for what he did to Angie.So I can tell the court that he has felt bad, he has felt horrible, felt remorseful about what happened," Archibald said according to the New York Post.
Idaho Deputy Attorney General Jessica Kuehn disagreed. She stated Dripps knew someone else was serving prison time on his behalf for 20 years but never owned up to it.
"A young man spent a significant part of his life in prison for no good reason. He was innocent. That falls on you," Tingey said before he sentenced Dripps, according to New York Times.
Tapp was released from prison in 2017 after authorities made a deal to reduce his sentence to time served and vacate the rape charge.
Become a Front Page Detective
Sign up to receive breaking
Front Page Detectives
news and exclusive investigations.
More Stories