She was sentenced to prison for voting illegally in Texas. Here is the latest on her appeal efforts.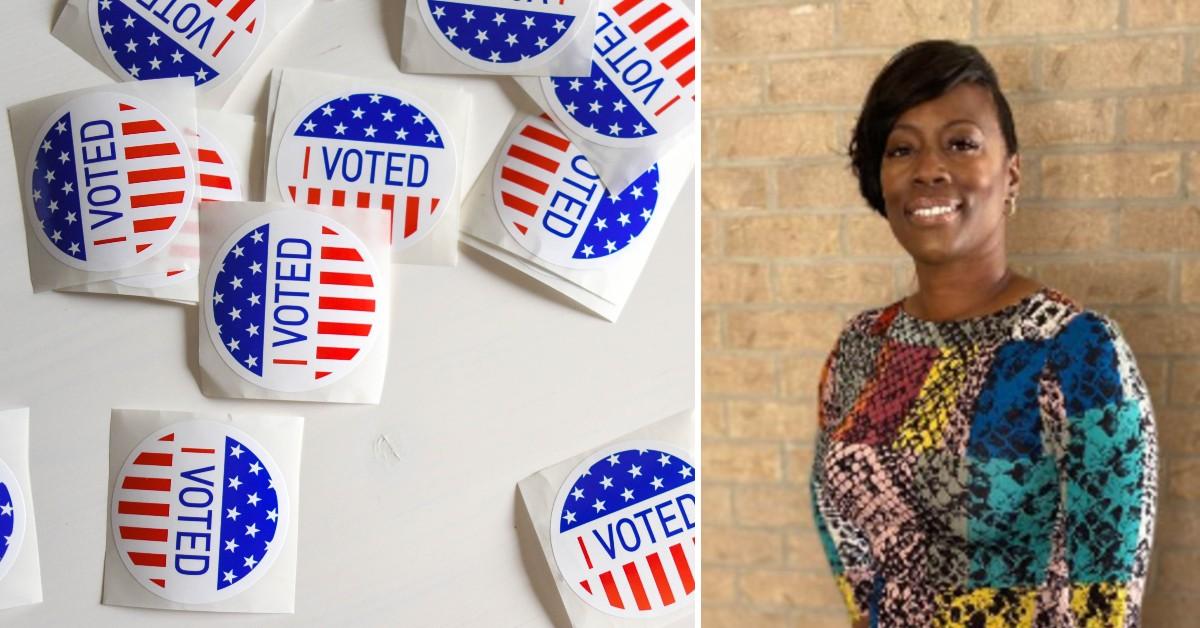 Crystal Mason proudly thought she could exercise her civic duty when she went to the polls in 2016. Now, she might spend five years of her life behind bars for it.
Article continues below advertisement
Mason was convicted of illegally voting and sentenced to prison. This month an appeals court rejected her latest attempt to get her case tossed. Now, she will have to take it to other appeals courts and convince them that she shouldn't be heading to prison.
After her release from prison in 2012, Mason was supervised release, a federal probationary period after her tax fraud conviction. In 2016, she proceeded to the polls, unaware that her probationary period also constitutes a direct violation of Texas' voting law.
Article continues below advertisement
Encouraged by her mother, Mason left work late in the afternoon on Nov. 8, 2016, and headed to Baptist Tabernacle Church in Rendon, Texas, to vote. The church was a familiar landmark since she had voted there many times before. Upon presenting her ID to polling officials, she was told her name was not listed as a registered voter.
As a result, officials asked Mason to fill a provisional ballot, which eventually was never counted due to her ineligibility.
The 46-year-old mother of three, grandmother, and caretaker of her brother's four children appealed her sentence in 2019. The move generated public interest across the state and was broadly received by civil rights activists as a fight to preserve voter's rights, especially disenfranchised minorities.
Article continues below advertisement
Upon release from prison, probation officers are mandated to set the rules needed to help former inmates comply while adjusting to their new environment. At Mason's trial over the voting, probation officers testified that Mason had not been instructed against voting.
Despite the admission by the officers, the appeal court upheld the conviction and declared Mason guilty regardless of her ignorance.
"These are difficult times for me, but I have faith that with the help of my family and God, right will prevail. A punishment of five years in jail for doing what I thought was my civic duty, and just as I was getting my family's life together, is not simply unfair, it's a tragedy," stated Mason, according to The Guardian.
Article continues below advertisement
Texas being a conservative state and Republican stronghold had seen a recent surge of Democrat voter registration in the state, with Republican senate seats won by razor-thin margins. Mason's conviction was viewed as a political ploy to intimidate voters by civil rights activists and liberal politicians. Texas Democrats consist of a large voting block of African-Americans and Latino residents in the state.
According to Beth Stevens, an attorney with the Texas Civil Rights Project told CNN, "Mason stepped forward to challenge the injustice that was done to her by this state's politicians, who were willing to deprive her of her liberty for five years for their own insidious political agenda. No one should be incarcerated for, at worst, under the state's theory, making a mistake when they go cast a vote."
Article continues below advertisement
Though 4,500 provisional ballots were cast in 2016, the majority of them were declared ineligible to vote. Mason was the only person prosecuted by the state.
In a joint effort, the Texas Chapter of American Civil Liberties Union (ACLU), the national ACLU, and the Texas Civil Rights Project had joined Mason's attorneys to file an appeal with the Court of Criminal Appeals.
Mason remains free on bond while she awaits her fate. If the Texas highest court again upholds the conviction, this legal battle seems likely to head to the U.S. Supreme Court.