Man admits to shooting, killing an Illinois police officer on his doorstep, awaits prison fate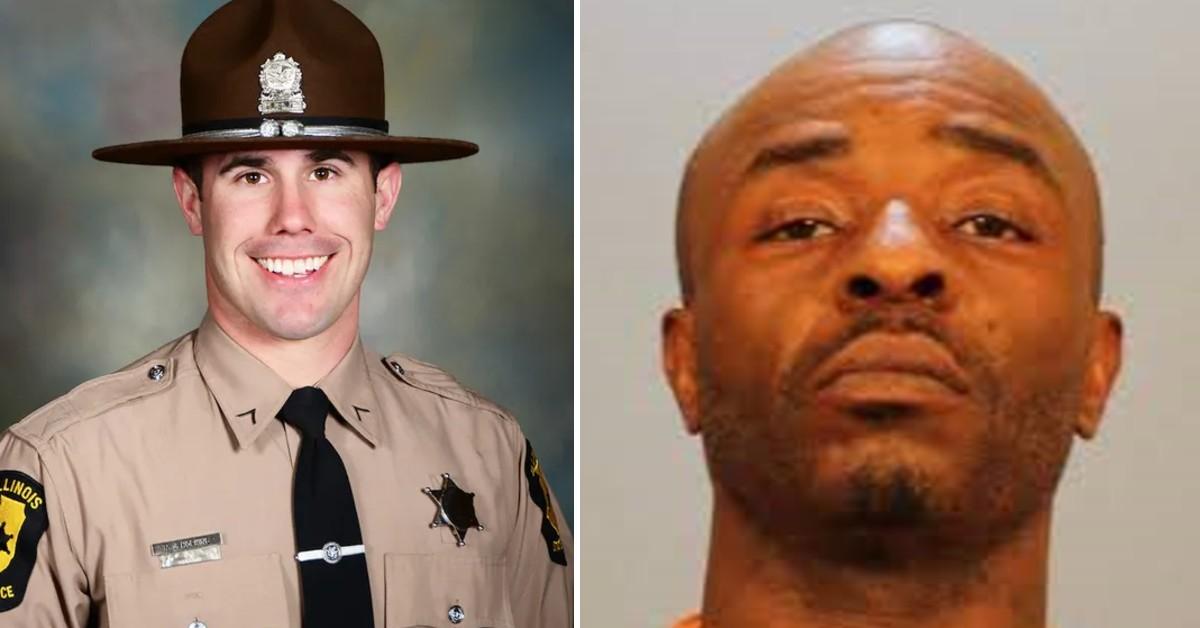 An Illinois man shot and killed a state trooper during the execution of a search warrant. He now faces life in prison without the possibility of parole after being convicted.
Article continues below advertisement
Christopher R. Grant, 47, of East St. Louis, pleaded guilty on July 9 at a federal courthouse to the fatal shooting of Illinois State Trooper Nicholas Hopkins, 33.He was indicted on March 18, 2020, by a federal grand jury on eight felony counts.
According to the U.S. Department of Justice, Grant was charged with three counts of distributing crack cocaine, maintaining a drug house, possession of a firearm by a convicted felon, possession of a firearm in furtherance of a drug trafficking crime, use of a firearm in furtherance of a drug trafficking crime and use of a firearm to commit murder in furtherance of a drug trafficking crime.
Article continues below advertisement
On Aug. 23, 2019, Hopkins and members of the Illinois SWAT team had been called to help execute a search warrant at North 42ⁿᵈ Street residence in East St. Louis. The search resulted from an intensive investigation into Grant's activities, which included selling marijuana and crack cocaine from his home, prosecutors noted.
Additionally, undercover agents purchased controlled amounts of crack cocaine from Grant to verify their intel, according to investigators.
Hopkins and two other SWAT team members connected chains from the front hooks of an F150 truck to the steel bars protecting Grant's front door. Hopkins had just turned and walked away from the door when gunshots rang out, pierced through the wooden door, and hitting him in the right temple.
The SWAT team returned heavy fire towards the residence as they rescued Hopkins. He was rushed to St. Louis University Hospital, where he died later that evening.
Article continues below advertisement
After his arrest, Grant told investigators he shot Hopkins accidentally in self-defense. He claimed he had been alarmed and woke up to noises at his door. Grant said he retrieved his 9mm gun and fired at whoever had been behind his door.
He blamed his actions on the recent robberies of cash and drugs at his home.
According to STL Today, Grant's neighbor Al Stewart Jr., 21, tried to aid the defendant's escape by bringing him to his side of the residence through a shared crawl space in the attic.
Article continues below advertisement
Upon a thorough search of the residence, authorities found an AR-15 rifle, an AK-47 rifle and five handguns, including the 9mm, used to kill Hopkins. Grant's fingerprint was also found on the weapon.
Stewart pleaded guilty to the charge of being an unlawful user of a controlled substance in possession of a firearm. He was sentenced to 51 months in prison in September 2020.
Grant is set to be sentenced on Nov. 9 and faces spending many more months behind bars for killing the police officer.
Become a Front Page Detective
Sign up to receive breaking
Front Page Detectives
news and exclusive investigations.
More Stories