An Indiana Man Found Out His Girlfriend Was Making Fun of Him for Not Having a Job. Then, He Stabbed Her 51 Times.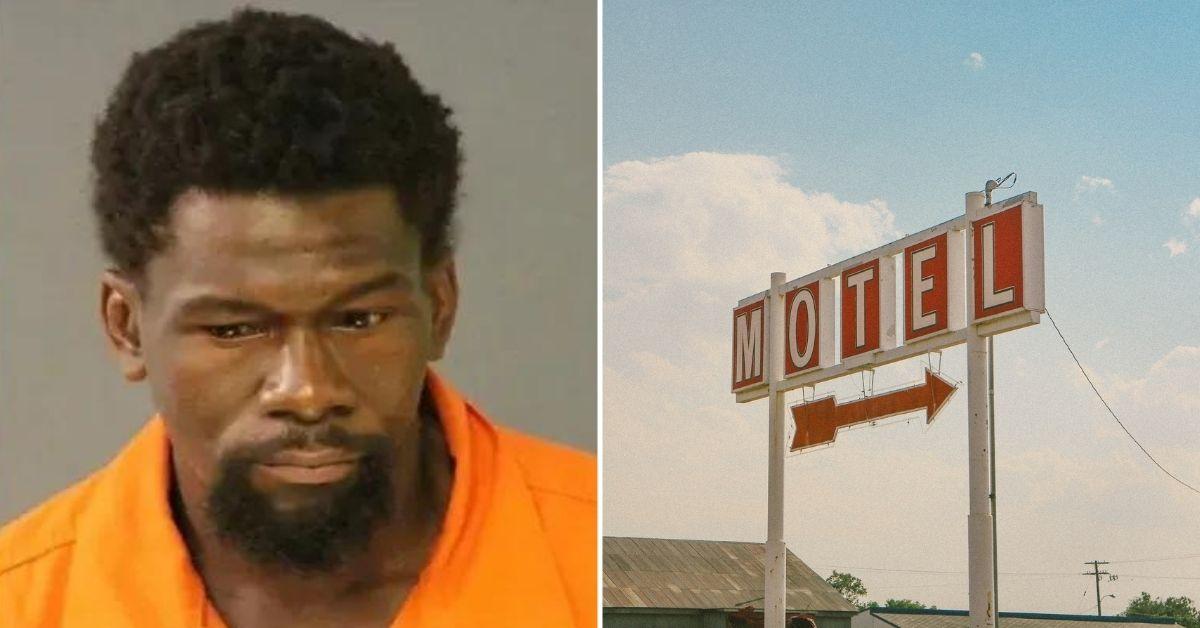 An Indiana man stabbed his girlfriend 51 times and attempted to dismember her body after finding text messages on her phone indicating she was seeing another man and "making fun of him," according to authorities.
On June 2, Marcus Garvin, 33, pleaded guilty — just days before his jury trial was set to begin — to one count of murder in the death of his girlfriend, 30-year-old Christie Holt, officials said. He was sentenced to 45 years in prison.
Article continues below advertisement
Around 5 a.m. on July 30, 2021, police received a call about a "suspicious person" dragging a sheet with "something heavy" towards a wooded area before returning to their motel room, Fox News reported. The man allegedly "kept looking back to see if anyone was watching."
Security footage was obtained from the motel, which showed Garvin dragging a "heavy white sheet" from a motel room, officials said. He was struggling with the sheet and at one point, "a human arm fell out of the sheet."
Around 5:30 a.m., investigators located Holt's decomposing body "wrapped in a comforter laying in the creek near the tree line," authorities said.
Motel workers said Garvin and Holt were long-term guests at the motel and had stayed there since October 2020.
Witnesses told investigators that Holt previously said Garvin was abusive, saying he reportedly choked her but she was afraid to leave him.
Article continues below advertisement
Around 9 a.m., police found Garvin, who was fully dressed and wearing a backpack, in the bathroom of his motel room and he was taken into custody.
Court documents say the room smelled of human decomposition and they found a red dolly by the front door, a grocery cart, a trash can, a cut-off GPS monitoring device on the floor and no bedding on the bed.
The floor was also sticky and police found two knives on the floor by the bathtub.
Never miss a story — sign up for the Front Page Detectives newsletter. Be on the scene the moment news breaks.
Article continues below advertisement
Garvin initially denied being involved in Holt's death, but then he told detectives they argued when she got off work on July 23, 2021. He went through her phone while she was sleeping and discovered she was seeing another man, with whom she was "making fun of him by not having a job and/or going anywhere in life," officials said.
He then woke up Holt and "grabbed a small knife and stabbed the side of her neck two times," investigators said. She tried to defend herself, but Garvin reportedly "stabbed her numerous times in the neck, upper body and possibly the left leg."
Garvin tried to dismember Holt, but he could not cut through the bones. That is when he decided to dump her body near the motel, officials said.
He told detectives that "she deserved it." He went on to say he missed her and still loved her, but "like he had no other option."
An autopsy on Holt revealed she was stabbed 51 times — in the head, torso, thighs, hands and "all the way around her neck," officials said.
The cut-off GPS monitoring device found in the motel room was for Garvin, who was required to wear it following a Dec. 26, 2020, arrest after he stabbed a customer who was taking too long in the restroom at a Circle K where he worked as a cashier, Fox News reported.
After that stabbing in 2020, Garvin reportedly returned to the cash register, threw the knife on the counter and said, "D***, that was satisfying," court records state.
Become a Front Page Detective
Sign up to receive breaking
Front Page Detectives
news and exclusive investigations.
More Stories