Softball coach murdered her child's father. Here's how long she will spend in an Indiana prison.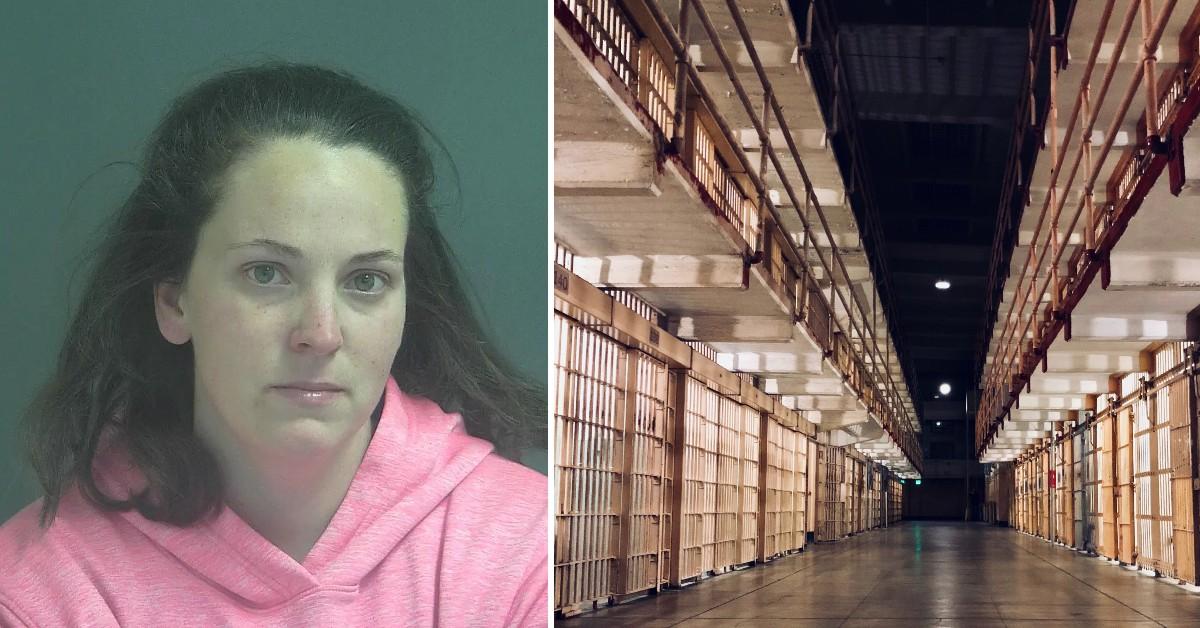 A former Fort Recovery High School softball coach will spend 55 years in prison for the murder of her child's father.
Esther Stephen, 31, was convicted in March for the shooting death of Shea Briar, 31. She was sentenced during a hearing last week in Jay County, Indiana, court to five decades to prison.
Article continues below advertisement
Two other assailant coaches connected to the murder, Shelby Hiestand and Hannah Knapke, are scheduled for trial in August.
According to police records, on Jan. 11, 2020, Stephen met with Hiestand, her friend and assistant softball coach at the same school. She retrieved Hiestand's 22 caliber rifle, and they headed to a Fort Recovery basketball game, where their team operated a concession stand. Next, the pair proceeded to drop Stephen's daughter at a friend's residence and met up with Knapke at a church daycare center.
Article continues below advertisement
Stephen called Briar to hang out with them as Knakpe drove the trio to pick him up at his home in Portland. Later, Knakpe pulled over at the rural bridge on County Road 125 West. While Stephen distracted Briar, Hiestand shot him in the back with the rifle.
Although Briar was left for dead on the bridge, he was found alive around 2 a.m. and taken to a nearby hospital. He was later transferred to Lutheran Hospital in Fort Wayne, where he died.
Article continues below advertisement
Investigators established the couple's custody battle as the motive for the murder. Briar petitioned the court for their child's paternity, name change for the child, financial support and parenting time.
According to media reports, the jury had found Steven guilty in just three hours of deliberations.
Article continues below advertisement
At sentencing, Judge Brian Hutchison allowed family members of Stephen and Briar to address the court. Stephen's family, in tandem with her defense team, pleaded with the court for leniency. Though they acknowledged the incident and murder of Briar was tragic, they highlighted the issue of forgiveness.
Stephen was described as a hard-working individual who loved children, and a pillar of the community with no prior criminal history.
Briar's family asked the court for the stiffest sentence applicable. Sharon Taylor, Briar's grandmother, described the murder as a heartless act of evil and cruelty, according to media reports. She further expressed to the court in tears, how her hopes dashed of having her grandson inherit the family farmhouse purchased in the 19th century. Instead, she tended to Briar's grave.
Article continues below advertisement
Briar's mother, Tracey Hoevel told the court of her many prayers in the hope that her son had not been able to feel anything after being shot in the back. Hoevel's statement was based on Briar still alive for some hours, laying in the cold sleet on the bridge before he died.
Jay County prosecutor, Wes Schemenaur, agreed with Briar's family and asked the court to sentence Stephen to 65 years in prison. He described the events that led to the murder as calculated, and not in the spur of the moment.
Article continues below advertisement
"Stephen had plotted for weeks with younger women she'd recruited for the act, and she had been the ringleader, leading astray women she'd once been a coach and mentor to. Briar's young daughter would have to find out her mother was responsible for her father's murder. I can't think of anything more tragic," Schemenaur said according to a media report.
Hutchison, in his address, expressed his observation of the lack of remorse from Stephen throughout the trial. Though he heard testimonies from her friends and family regarding her activities in the church, he remained resolved against any form of leniency. Hutchinson highlighted one of the Ten Commandments.
"Thou shalt not kill! You denied your child an opportunity to know her father, and in doing so, denied her an opportunity to know her mother," the judge said according to the reports.
Become a Front Page Detective
Sign up to receive breaking
Front Page Detectives
news and exclusive investigations.
More Stories