Inside The Criminal Mind: Idaho Murders: What Makes Bryan Kohberger Tick?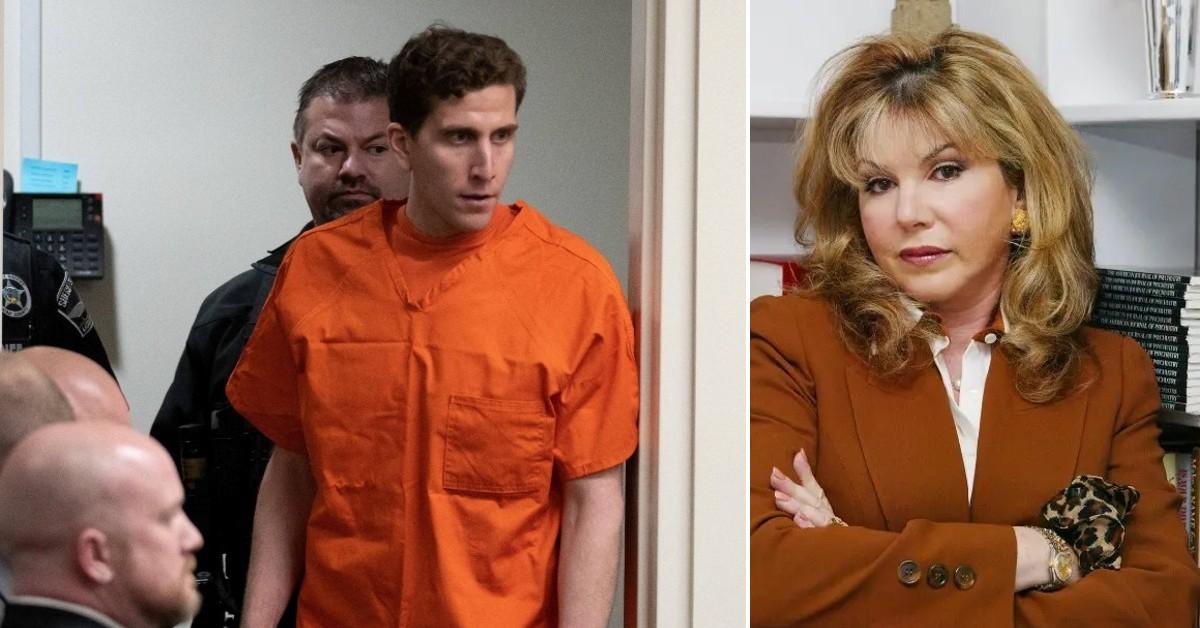 Kaylee Goncalves, Madison Mogen, Xana Kernodle and Ethan Chapin were four college students who looked like they could have stepped out of a commercial for J. Crew or Ralph Lauren – wholesome, attractive, popular, with wide smiles and the world at their feet. Unfortunately, their seeming to have it all made one jealous, rageful, mentally disturbed person act out to destroy their perfect picture. On Nov. 13, 2022, they were brutally stabbed and murdered in a house near the campus of the University of Idaho, in the town of Moscow. The crime scene was reportedly one of the bloodiest the police had ever seen.
Article continues below advertisement
It was both the ideal attributes of the victims, and the viciousness of the crime, that led me to report, from day one, that the murderer is an Incel, which is short for "Involuntary Celibate." Now that Bryan Kohberger has been arrested, and we have begun to learn some things about him, it is clear that he does indeed fit the profile of an Incel.
Incels are men who have had early experiences of being rejected by women who they wanted to date and have sex with, causing them to develop low self-esteem and rage towards the 'beautiful people' who engage in romantic and sexual relationships with each other. It becomes a self-fulfilling prophecy because – with each real or imagined rejection - these men become more insecure, making themselves even more unappealing to women.
Article continues below advertisement
When Bryan was in high school, he was considered "creepy." His female classmates bullied him, even throwing things at him. This pattern of rejection by women carried on throughout his life. Not long before he was arrested at his parents' home in Pennsylvania, where he grew up, he'd become persona non grata at the Seven Sirens Brewing Company, for harassing the female staff and patrons who rejected him.
Now we know that Bryan Kohberger was stalking the "Idaho four" since June, with his eye on Kaylee in particular. She told her father she had a stalker, and a vape shop manager says her friends told him they walked behind her to protect her from a stalker. Kohberger seems to have been plotting his crime for months.
Article continues below advertisement
The other major component driving Bryan Kohberger's psyche is the battle he's been waging within himself. On the one hand, he's long recognized his murderous impulses and has been trying to control these demons. But, on the other hand, he's been obsessed with committing the perfect crime. This inner battle has led him to pursue studies in psychology as an undergrad, to better understand his mind, and then criminology in graduate schools to learn the secrets of the most notorious criminals. Indeed, his endgame was to become notorious himself, so that books about him would be required reading in future criminology classes…. and it looks like he might just make it!
Carole Lieberman, M.D., M.P.H., is a Board Certified Beverly Hills Forensic Psychiatrist/Expert Witness who has worked on hundreds of criminal (and civil) cases. She's a bestselling/award-winning author and her upcoming book, Murder By TV: A Descent Into Madness, is the story of the Jenny Jones Talk Show Murder for which she was the defense psychiatrist. Dr. Lieberman is an Emmy-honored News-Talk commentator. She's appeared on Oprah, Today, Good Morning America, CNN, FOX, HLN, ABC, CBS, NBC, Court TV, Law and Crime and many more. She was trained in Forensic Psychiatry at NYU-Bellevue. (www.expertwitnessforensicpsychiatrist.com)
Become a Front Page Detective
Sign up to receive breaking
Front Page Detectives
news and exclusive investigations.
More Stories