Instagram influencer who falsely claimed she stopped kidnapping at craft store faces charges, police say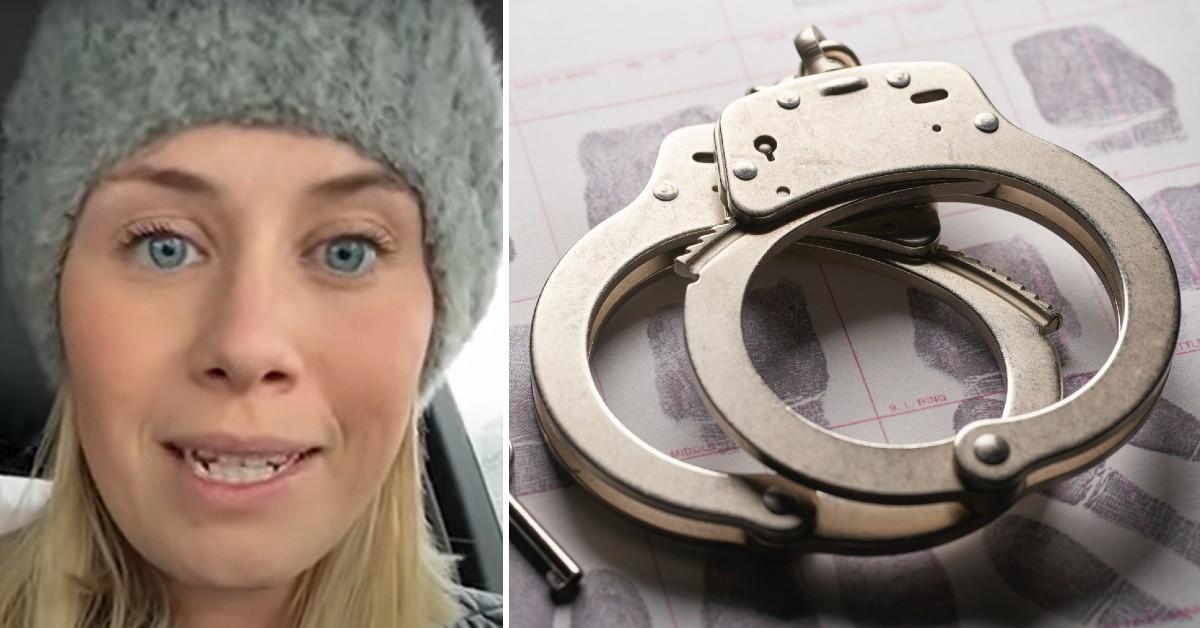 A so-called Instagram influencer in California is in hot water after claiming she thwarted a kidnapping at a Michaels craft supply store and then lied to police about the supposed crime, authorities said.
Article continues below advertisement
According to a Petaluma Police Department news release, on the morning of Dec. 7, 2020, Katie Sorensen reported a man and woman followed her around the store as she shopped with her two young children, who were in a stroller.
Sorensen allegedly told officers "the couple made comments concerning the children's appearance as they walked behind her" and "followed her out to her car, loitered suspiciously, and then left when noticed by another individual nearby."
Police said Sorensen described the man and woman and said she could identify them from photographs. She also allegedly claimed she didn't want anyone arrested but "only wanted to raise awareness of the suspicious behavior."
Investigators determined no crime had occurred.
Article continues below advertisement
One week later, the Petaluma Police Department began receiving inquiries from the public and media about the alleged incident after Sorensen described a new version of events on social media to her nearly 100,000 followers "that included significant information that was not shared with" police previously, authorities said.
The two videos reportedly racked up almost 5 million views.
"This new information, if true, could constitute an attempted child abduction, so accordingly, the Petaluma Police Department began an investigation into the matter due to its potentially serious nature and concern for community safety," police said.
Article continues below advertisement
Detectives pulled security video from Michaels and surrounding businesses that included footage of Sorensen and her children as well as the couple whose description matched what she told police on Dec. 7.
Article continues below advertisement
On Dec. 14, a detective and officer re-interviewed Sorensen and she was "definitive that the couple approached her children's stroller and that the male reached for it," police said, noting the mother said she was willing to testify and now wanted the couple prosecuted.
Police issued a photograph of the couple to the public in order to locate them and gather more information about the alleged incident.
After identifying the pair — Sadie Vega-Martinez and Eddie Martinez — they agreed to be interviewed and fully cooperated with the investigation, police said.
Article continues below advertisement
At first, Vega-Martinez said in an interview with CBS News, she and her husband found the situation amusing "because we have five children of our own, [and] the thought of being accused of something so ridiculous was comical."
After realizing the situation was serious, they became "angry" but were still not worried, she explained. "I felt that nothing had happened that day, and there'd be enough digital documentation or proof to justify everything that we said."
Police found no evidence or witnesses backing up Sorensen's allegations.
Article continues below advertisement
"While acknowledging they had shopped at Michaels and were the couple shown in the photograph, they denied the allegations being made against them by the reporting party," police said, noting, "To date, the investigation has produced no evidence or witnesses corroborating the account provided by the reporting party. Evidence gathered has served to support the account provided by the couple from the store."
Police closed the investigation and the Sonoma County District Attorney's Office has now filed charges against Sorensen for giving false information to a police officer and giving false information to a police dispatcher.
Vega-Martinez told CBS News she believed Sorensen may have made the false allegations against them because "she stepped outside of her bubble and she saw two people who didn't look like maybe the normal people that she interacts with ... and we just happen to be of a different skin tone and our dress attire is maybe not what she was accustom to."
"You combine that with somebody who wants instant fame and glorification ... and you end up in this scenario," she added.
Become a Front Page Detective
Sign up to receive breaking
Front Page Detectives
news and exclusive investigations.
More Stories