Golden Retriever puppy legs broken after being tossed to the ground, suspect charged.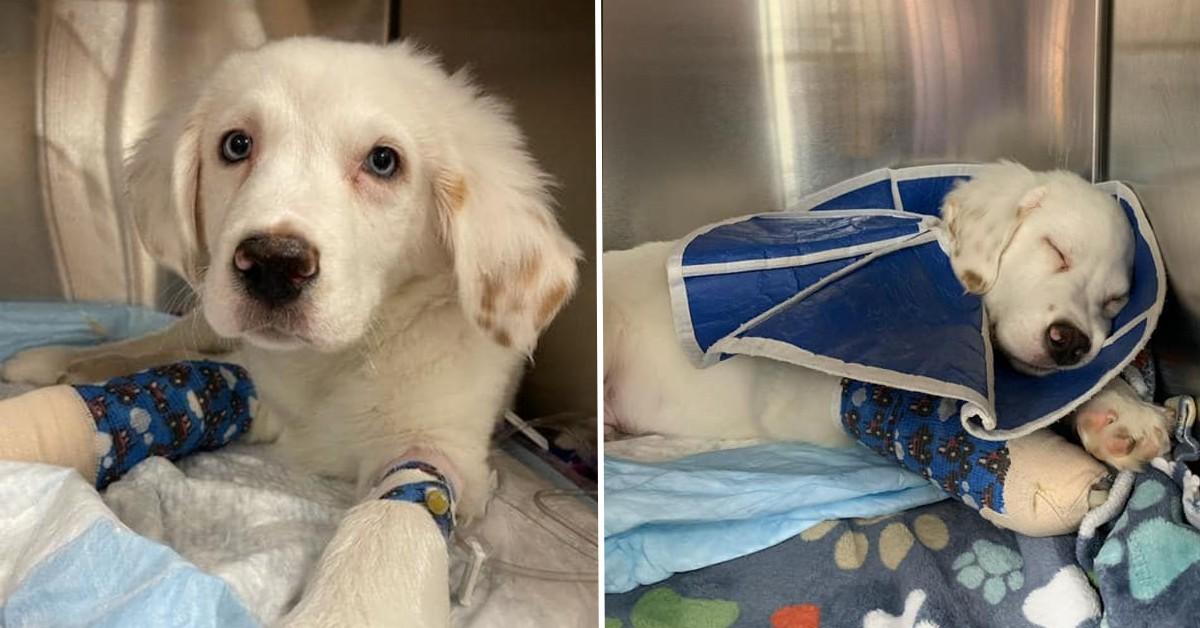 A Golden Retriever puppy was brought into an Iowa shelter with broken legs and other injuries after being slammed to the ground. Police now say they have arrested the suspect in the attack.
Article continues below advertisement
A concerned individual contacted Critter Crusaders of Cedar Rapids, Iowa, a local animal shelter, on April 1, stating that they were in possession of an injured, 12-week old Golden Retriever puppy.
When the puppy was brought into the shelter, staff discovered that the puppy had two fractured legs, a badly broken femur and many bones fractured in the metacarpals, according to Cedar Rapids police.
Article continues below advertisement
The dog needed surgery to treat its injuries. Staff at the shelter named the puppy Kimble.
Police joined with the Cedar Rapids Animal Care and Control department to look into the crime. They asked for anyone to come forward with information about the case.
Article continues below advertisement
On April 8, Jayden Devontre Cliff, 22, was arrested for the crime after several community tips.
Cliff is accused of grabbing the puppy by the skin on the back of its neck and throwing it to the ground. He then kicking the dog with his foot, which caused the puppy to be forced out of the room it was in, according to police.
Article continues below advertisement
Authorities say the attack happened because Cliff was unhappy that the puppy had defecated on the bed, then continued to defecate on the floor after being thrown to the ground.
Cliff was transported to the Linn County Correctional Center and has been charged with animal abuse causing serious injury, an aggravated misdemeanor.
Become a Front Page Detective
Sign up to receive breaking
Front Page Detectives
news and exclusive investigations.
More Stories