'You are evil': Woman was upset her boyfriend spent the night at another house. So she burned it down, killing two.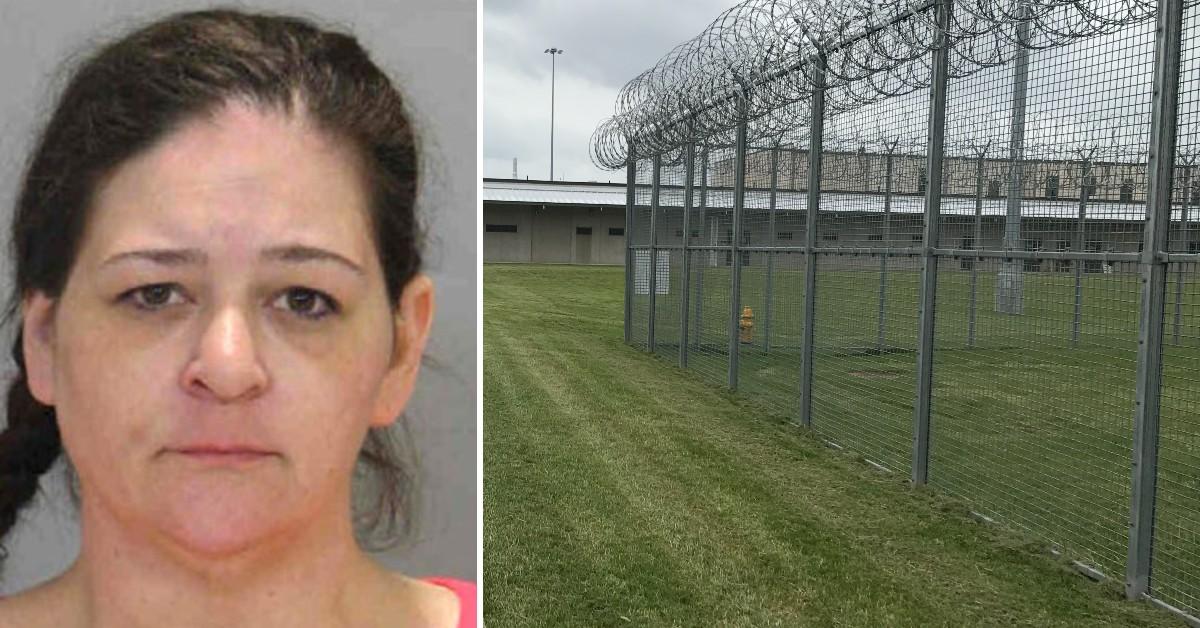 An Iowa woman was upset her boyfriend spent the night at another woman's house. So she torched the house and killed two people.
Now, she will spend the rest of her life behind bars.
Article continues below advertisement
Recently, Judge Joel Dalrymple sentenced Denise Susanna O'Brien, 45, to two life sentences for the burning death of Ashley Smith, 32, and her son Jaykwon Sallis. O'Brien was found guilty and convicted last year by a jury for two counts of first-degree murder.
In the early hours of April 22, 2018, authorities responded to a fire at Smith's Waterloo, Iowa, home on Dawson Street. According to prosecutors, the defendant was upset because her on-again and off-again boyfriend spent the night at the residence with another woman. O'Brien sent her boyfriend a text message minutes before the fire claiming karma was coming for him and hoped it would hurt.
Article continues below advertisement
The boyfriend, the other woman and 9-year-old Sallis' older sister managed to escape the fire. However, Smith and her son were caught in the second-floor bedroom of the residence. An autopsy report established they died of smoke inhalations and burns while hurdled together.
During the trial, evidence included surveillance footage that placed the defendant in the proximity of the crime scene. In addition, O'Brien had told a friend about her intent to go to the residence and kill everybody there.
MORE ON:
Romantic troubles
Article continues below advertisement
"This defendant had no regard for who she was going to be killing. She took the most dangerous means of accomplishing her act. This is what raises this to the level where it needs to have significant punishment to say we will never tolerate anybody taking the lives of completely innocent people," said Prosecutor James Katcher, who argued for the stiffest punishment possible because the victims had nothing to do with her grievance against her boyfriend, according to Oxygen.
O'Brien denied being involved with the fire and told investigators she was at home at the time of the incident.
"You are evil. You killed two beautiful souls over a guy who obviously didn't want you. … You spoke of luck and karma. Well, I truly hope it gets you. You don't show any remorse for what you did. "You took everything. A piece of my heart is gone forever," said Smith's mother and Sallis' grandmother, Shelia Craft, in a statement during the victim impact statement, according to The Waterloo Courier.
Article continues below advertisement
Though Dalrymple noted the defendant had been beaten by her boyfriend the night before the fire, he argued the defendant had ample time to cool down and had intentionally set the fires in the front and back doors of the residence despite knowing there were children in the home.
As a result, the judge agreed with Katcher and ordered O'Brien to serve both life sentences consecutively. In addition, the defendant was sentenced to time served for the misdemeanor charge of destruction of property, a violation for returning to the same residence two weeks before the fire, and a probation violation of a 2017 domestic abuse conviction regarding another ex-boyfriend.
O'Brien was ordered to pay $150,000 to the victim's estate.
Become a Front Page Detective
Sign up to receive breaking
Front Page Detectives
news and exclusive investigations.
More Stories