How an Iowa Man Used Pizza Garbage to Solve the Brutal Murder of His Classmate and Close a 40-Year-Old Cold Case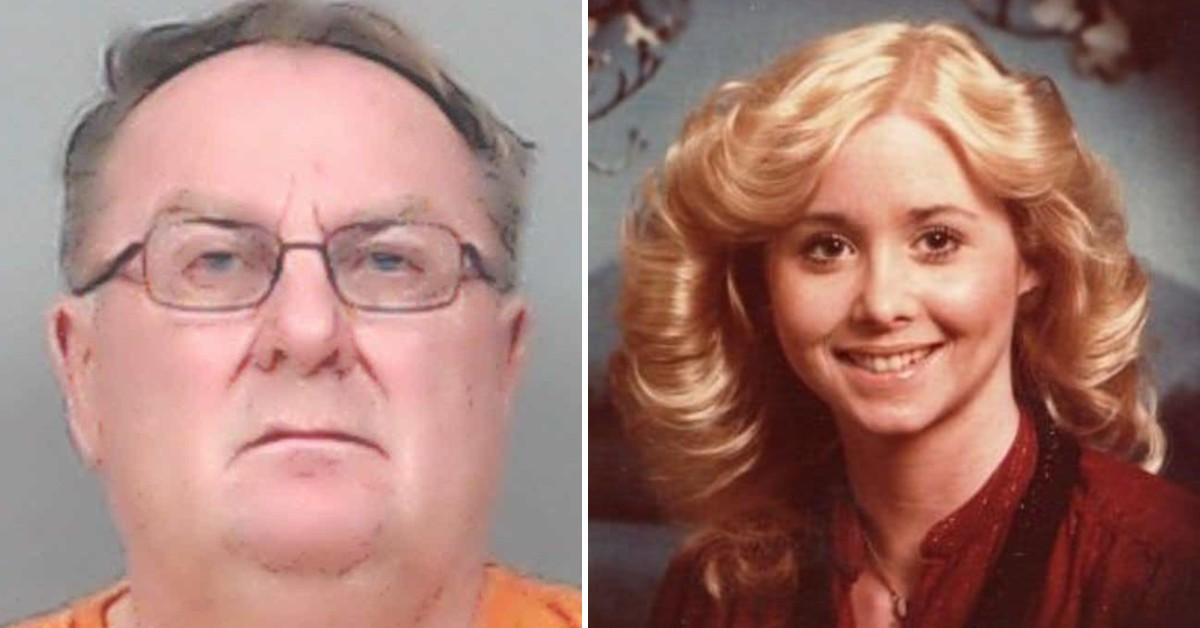 Thanks to the DNA match from an Iowa man in a pizza restaurant and bloodstains left on a Buick's gear shift more than 40 years ago, justice for an 18-year-old murder victim was finally served.
Article continues below advertisement
Jerry Lynn Burns, 64, is serving life in prison without the possibility of parole after a jury in Davenport, Iowa, convicted him in the case.
CRIME SCENE INVESTIGATION
On Dec. 20, 1979, 18-year-old Michelle Marie Martinko was discovered in the parking lot of Westdale Mall in Cedar Rapids. The Kennedy High School senior had been stabbed multiple times in her neck and face while she sat in the front seat of her family car, according to media reports.
The horrific scene sent investigators working every possible lead after a robbery was ruled out as the motive. Martinko had $186, which was intended to pay off a coat her mom placed on layaway and a bag with purchased goods in the back seat.
Article continues below advertisement
The perpetrator took none of the items, leaving investigators to suspect a failed sexual assault attempt, according to the reports.
Initially, police set their sights on Martinko's former boyfriend Andy Seidel, who was 16 years old at the time. She met him at a roller-skating ring two years earlier.
Article continues below advertisement
Though the pair broke up, Seidel was accused of stalking Martinko and ran into her at the mall on the night of the murder. Police also questioned another former boyfriend, Mike Wyrick.
Both men had airtight alibis.
SCIENTIFIC CHASE AND BREAKTHROUGH
With no fingerprints and murder weapon, the case went cold until 2005, when DNA profiles gained momentum within law enforcement agencies across the country.
Article continues below advertisement
By this time, Martinko's former schoolmate Det. Doug Larison was now in charge of the case. He had the blood evidence left on Martinko's dress and the car's gear shift tested in a lab. The result indicated a male DNA was mixed with the victim's blood, indicating the perpetrator must have cut himself during the heinous attack, according to media reports.
Next, the DNA profile was sent to a national DNA database of offenders. There was no match.
A decade later, Det. Matt Denlinger, a second-generation detective whose father Harvey Denlinger had been the lead investigator in 1979, was assigned with Larison.
Article continues below advertisement
Due to new technological advancement of genetic genealogy, the state had employed the services of Parabon NanoLabs. The company had gained notoriety because of its success that led to the arrest of the "Golden State Killer."
Article continues below advertisement
The technique involves taking a suspect's DNA and comparing it with family members who had voluntarily submitted their DNA in various databases and depositories. As a result, it provides authorities with a larger pool of DNA in contrast to the national criminal database.
Parabon used the DNA profile from the evidence collected at the crime scene and matched it with many of Burns' relatives. Finally, they were able to narrow it down to Burns, who was 25 years old at the time and he and his two brothers who lived in Iowa when Martinko was killed, according to media reports.
Denlinger and Larison decided to collect DNA samples from all three siblings without their knowledge. Burns was later spotted in a pizza restaurant.
Article continues below advertisement
"Not only can I not tell any of the three, but I was careful who I told in general. … Iowa is not the biggest state in the union. And you never know who knows who. They [Investigators] followed one brother to lunch and grabbed his straw; for the second, a toothbrush was collected from his garbage. And then the third brother, Jerry … We drove up to Manchester. And we had already established kind of a pattern or some locations to try to find him. He drank at least two sodas out of a glass with a straw. All three brothers' samples were sent to the lab. Don and Kenneth were not a match, but the results showed Jerry Burns was an exact match. I was definitely speechless. I'm almost speechless today thinking about it," Denlinger said, according to CBS News.
THE ARREST AND CONVICTION
On Dec. 19, 2018, exactly 39 years after the murder, Burns was arrested. He denied any knowledge of the crime but had no explanation of how his blood ended up on the victim's dress and in the car.
During the trial, Burns' defense lawyers attempted to cast doubt on the blood evidence found in the gear selector. They argued Burns' DNA could have been transferred since his family also shopped at the same mall, and he worked at a Buick dealership in the past, according to media reports.
Article continues below advertisement
Prosecutors, in a rebuttal, argued it was impossible for such a coincidence since his blood was also found on her dress at the crime scene.
The jury returned with a guilty verdict within a short time after closing arguments on both sides.
Martinko's sister Janelle Stonebraker described her as a miracle baby after their mother experienced five miscarriages previously, various reports noted.
Article continues below advertisement
She remained blissful despite being diagnosed with scoliosis at the age of 12. Martinko recovered from the curvature of the spine disease two years later.
"One of the areas that continues to tug at my heart, was (Janelle) expressed how sad their parents passed away without knowing who killed their daughter, Michelle," Cedar Rapids' police Chief Wayne Jerman said, according to Des Moines Register.
Become a Front Page Detective
Sign up to receive breaking
Front Page Detectives
news and exclusive investigations.
More Stories