He was supposed to be buying cigarettes for his mom, instead he killed a stranger. It will cost him his freedom.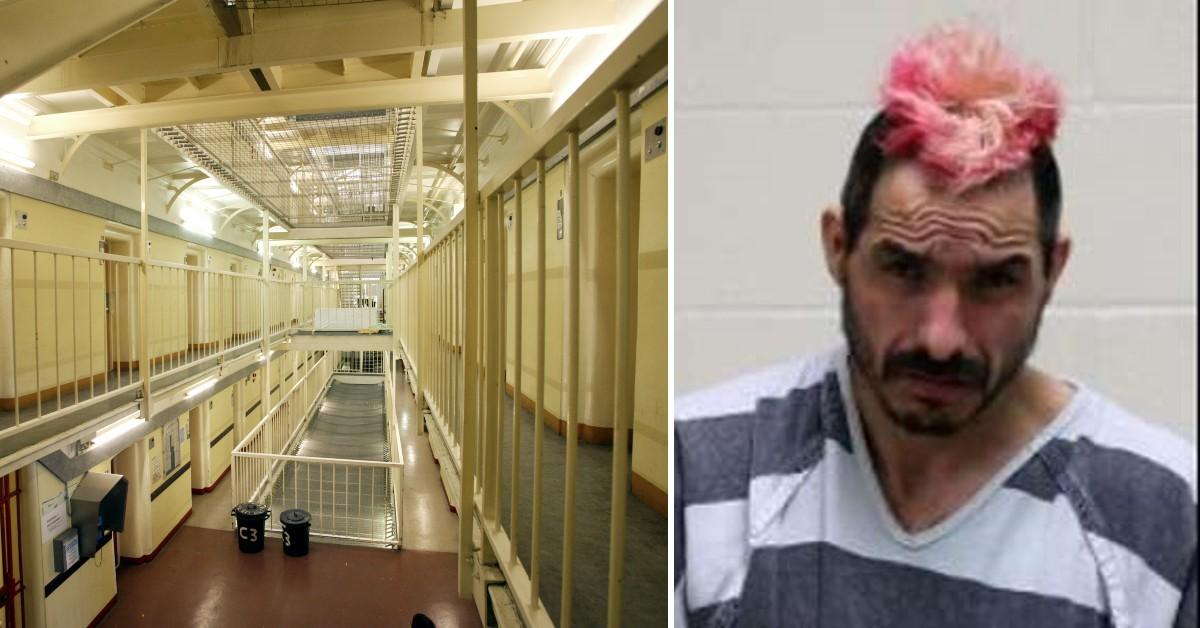 An Iowa man was on his way to buy cigarettes for his mom. Instead, he got in an argument with a stranger, and it cost him his life.
Now, the killer heads to prison for the rest of his life.
Article continues below advertisement
Recently, Cerro Gordo County Judge DeDra Schroeder handed Benjamin Bravo Gonzalez, 39, a mandatory life sentence for the shooting death of Michael Creviston, 36. Gonzalez was found guilty and convicted by a jury for first-degree murder after the panel deliberated for two hours.
On March 31, Creviston and his girlfriend Sara Ramon headed to the liquor store on Monroe Street to get cigarettes for his mother when they accosted Gonzalez with three other occupants in a car, including the defendant's toddler son.
Article continues below advertisement
Soon, an argument ensued between the defendant and the victim close to the intersection of 3rd street North-West and North Jefferson Avenue. There, Ramon pulled Creviston away from the argument. However, as they walked away, Gonzalez got out of the car, approached the couple, and reportedly yelled he had something for Creviston.
Just as the victim turned around, Gonzalez shot him in the chest and immediately fled the scene. Creviston told Ramon to call 911 because he was struggling to breathe.
Creviston was rushed to MercyOne North Iowa Medical Center, where he later died due to his injuries.
Article continues below advertisement
An arrest warrant was issued for the defendant, who evaded authorities for a week. After the Iowa State Criminal Investigation tracked the defendant to Kossuth County, Gonzalez was spotted by an Algona police officer. As a result, a standoff commenced after the defendant barricaded himself in the garage attachment of a residence. Eventually, after a long wait, the standoff came to an end when Gonzalez surrendered to authorities without anyone getting hurt.
The murder weapon was never found.
According to the Associated Press, during the trial, Gonzalez's defense lawyers made a motion to the court to immediately acquit Gonzalez because they believed the state had not met its burden to prove Gonzalez was at the scene, despite several eyewitnesses. In addition, the defense produced no witnesses nor presented any evidence to the court to support their claim. Schroeder denied the motion.
Article continues below advertisement
Gonzalez also requested the court for a new trial and claimed seven reasons, including inadequate representation by his court-appointed defense lawyers.
"First and foremost, I would like to address the court and make it know that I believe there was (sic) multiple reasons why my case should be heard before a new jury," said Gonzalez in a statement after his sentence, according to Globe Gazette.Again, Schroeder denied his request.
Article continues below advertisement
At the sentencing hearing, the victim's family chose not to address the court for a victim impact statement. However, Schroeder ordered Gonzalez to pay $150,000 in damages to Creviston's family.
Since the defendant was subject to a mandatory life sentence, he is automatically entitled to an appeal according to the state of Iowa.
Become a Front Page Detective
Sign up to receive breaking
Front Page Detectives
news and exclusive investigations.
More Stories