Inside the criminal mind: Are the Jan. 6 participants criminals, terrorists, insurrectionists, rioters or patriots?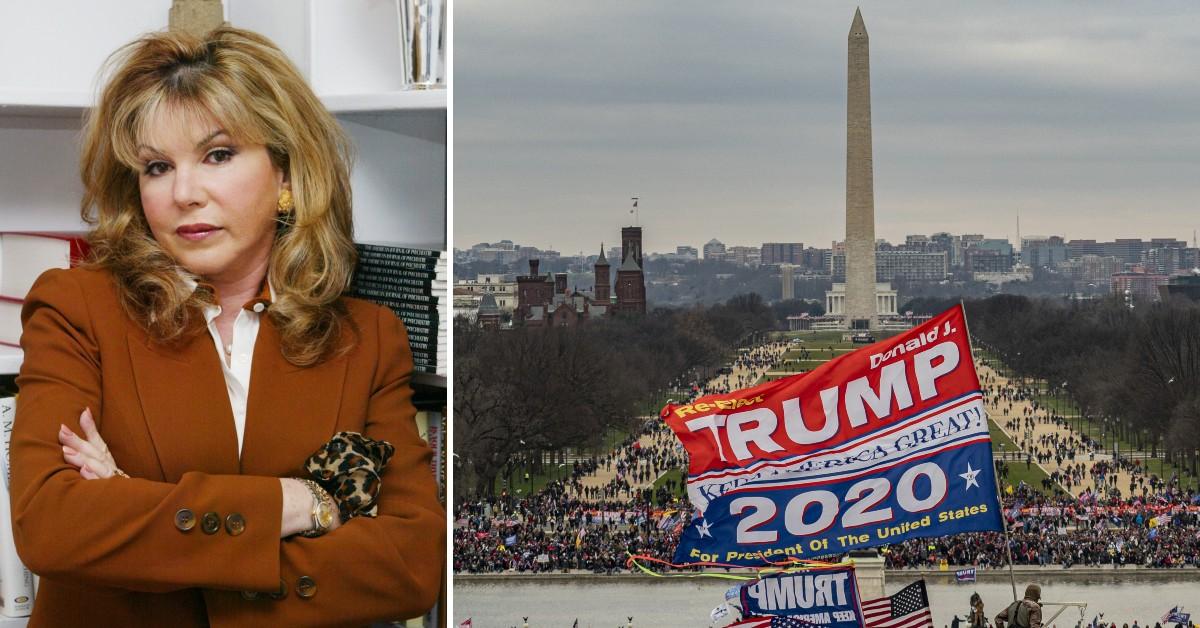 "Off with their heads!"
This is what the White House and some in Congress would like to see happen to those who stormed the U.S. Capitol on Jan. 6. They have been called different labels, depending upon one's legal or political persuasion – criminals, domestic terrorists, insurrectionists, rioters or patriots.
Article continues below advertisement
On the first anniversary of Jan. 6, the plethora of events nationwide are inviting more violence and damage than on the original date because some are using it as a rallying cry to advance their own political agenda. Let's examine these labels.
CRIMINALS
So far, more than 700 people, involved in some way with the Jan. 6. event have been arrested, of which 71 have been sentenced. It's projected that as many as 2,500 could be charged with federal crimes. Many are still incarcerated – beaten, held in solitary confinement, denied medical care and legal representation, treated as political prisoners and tortured worse than Gitmo terrorists were. Yet only one person was killed on Jan. 6: Ashli Babbitt, an honored Air Force veteran, who was shot by a police officer – not by a protester.
The most colorful protester, the "QAnon Shaman," aka Jacob Anthony Chansley aka Jake Angeli, paraded through the Capitol bare-chested, with a painted face, horned Viking hat, fur pelt and carrying the American flag. He left a note for Vice President Mike Pence, who certified the election instead of calling for an investigation, warning, "It's only a matter of time, justice is coming." After he pled guilty to obstruction of an official proceeding, he was given a 41-month jail term, with supervised release and a fine.
Article continues below advertisement
He said at his sentencing, according to media reports, "I may be guilty of a crime, but I am in no way, shape or form a dangerous criminal. I am not a violent man. I am not an insurrectionist. I am certainly not a domestic terrorist. I am a good man who broke the law." He has since filed an appeal.
DOMESTIC TERRORISTS
Though the words 'Domestic Terrorist' have been tossed around to demonize everyone from PTA moms to the Jan. 6 Capitol trespassers, there is no specific federal crime covering acts of domestic terrorism. A person can only be charged with domestic terrorism if they are connected to a foreign designated terrorist group.
It is a disgrace that more events and hoopla of all kinds are planned for this one-year anniversary of Jan. 6 than for 20 years of anniversaries of 9/11 put together. If the man-hours and other resources used to track down these protesters had been spent on counterterrorism efforts instead, we would be a lot safer from real terrorists, notably Radical Islamists, than we are today.
Article continues below advertisement
INSURRECTIONISTS
An insurrectionist is a person who seeks to violently overthrow the government. Those who stormed the Capitol had no weapons and no such organized plan. As someone who watched President Donald Trump's rally the morning of Jan. 6, I witnessed his telling people to march to the Capitol to "peacefully and patriotically make your voices heard." He did not tell anyone to damage or steal property, or to be violent.
Someone who calls anyone vaguely connected to Jan. 6 an "insurrectionist" has a more devious motive. They are floating dangerous propaganda to try to disqualify some people from running for office by using a provision of the post-Civil War 14th Amendment that was intended to disqualify former Confederates or anyone who "shall have engaged in insurrection or rebellion… or given aid or comfort to the enemies."
RIOTERS
The hypocrisy of the hype about Jan. 6 and who's to blame, stands in sharp contrast to how the people who caused mayhem throughout the past two years have been viewed.
They have demanded to be called 'peaceful protestors', even though most of their protests devolved into violent riots, in which innocent bystanders and law enforcement officers were assaulted and killed. Stores were looted and statues were toppled. Mayors and governors allowed these rioters to burn down cities. Few were arrested and those who were got let out on no bail or low bail.
Article continues below advertisement
PATRIOTS
There were people of different backgrounds who entered the Capitol on Jan. 6, from extremists to grandmothers. Most were there because they believed they were fighting for honest elections and to save our democracy.
COVID-19 had been used as an excuse to have more mail-in ballots than ever – without voter ID and no way to verify who was casting their vote. The election results literally changed drastically overnight, with stories of leaky pipes and the banning of election overseers. On Jan. 6, Congress certified the election without any investigation and little debate, and courts refused to hear any evidence of potential fraud. So, it's no wonder that people passionately felt the election had been stolen.
Indeed, the future of the 1st Amendment and our country is at stake here. If Americans become afraid of standing up for their freedoms because of being condemned, arrested and imprisoned, we will have lost the heart of our democracy.
Carole Lieberman, M.D., M.P.H., is a Board Certified Beverly Hills Forensic Psychiatrist/Expert Witness who has worked on hundreds of criminal (and civil) cases. She's a bestselling/award-winning author and her upcoming book, Murder By TV: A Descent Into Madness, is the story of the Jenny Jones Talk Show Murder for which she was the defense psychiatrist. Dr. Lieberman is an Emmy-honored News-Talk commentator. She's appeared on Oprah, Today, Good Morning America, CNN, FOX, HLN, ABC, CBS, NBC, Court TV, Law and Crime and many more. She was trained in Forensic Psychiatry at NYU-Bellevue. (www.expertwitnessforensicpsychiatrist.com)
Become a Front Page Detective
Sign up to receive breaking
Front Page Detectives
news and exclusive investigations.
More Stories