The story of the mugshot and stabbing incident that almost stopped Jay-Z career in its tracks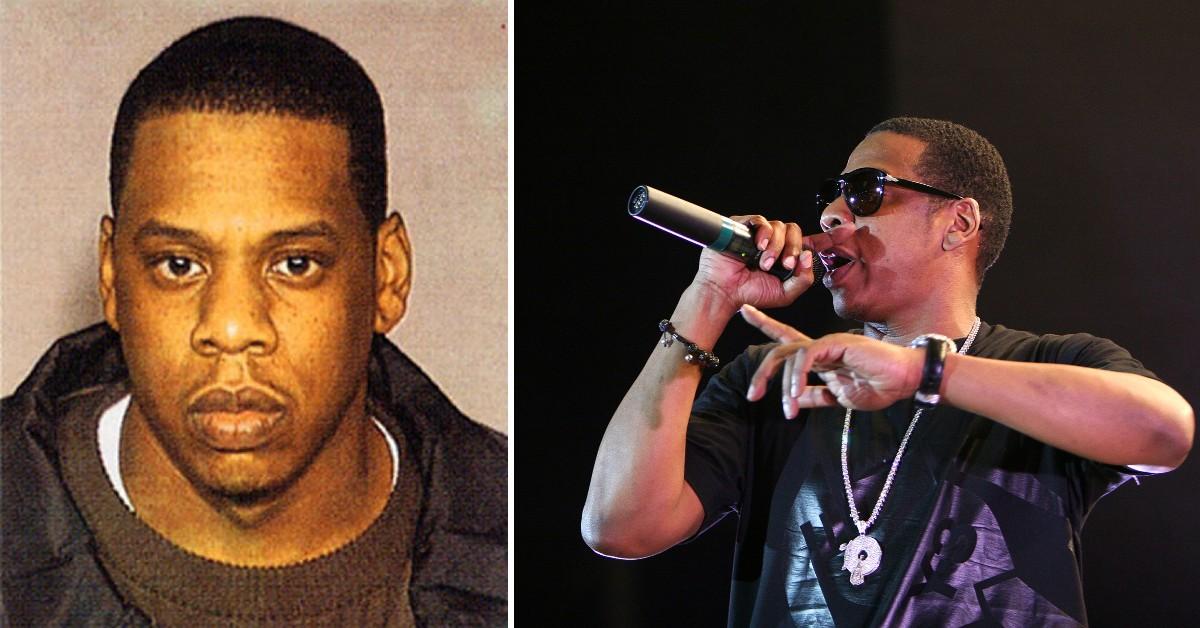 "H" To the Almost Halted Career.
Shawn Carter, famously known as 'Jay-Z' is a veteran in the hip-hop industry, with several No. 1 hits on his resume, as well as his own music label and streaming platform. Husband to pop star Beyonce and father of three children, Jay-Z, now 51 years old, lives a quiet life.
Article continues below advertisement
However, the hip-hop legend almost didn't make it to stardom due to his involvement in a stabbing in the 1990s.
In December 1999, Jay-Z attended fellow rapper Q-Tip's album listening party at the Kit Kat Club in Manhattan. Several artists were in attendance at the party— including Lil Kim, Diddy, Lil Cease, and Busta Rhymes. During the event, Jay-Z got into a dispute with record producer Lance "Un" Rivera, leading to the rapper alleging stabbing Rivera several times. Fortunately, Rivera survived the incident, as he was immediately rushed to St. Vincent's Hospital.
Article continues below advertisement
According to DJBooth, officers initially weren't aware of the suspect or suspects involved> However, it's alleged, that Rivera cooperated with authorities and gave them Jay-Z's name. Later, the rapper turned himself in to the NYPD Midtown South Precinct, where police booked him on a second-degree felony assault charge.
Hours after being booked in jail, Jay-Z posted $50,000 bail.
Two years later, on Oct. 16, 2001, Jay-Z pled guilty to misdemeanor charges for the stabbing incident. At the beginning of the trial, the chart-topping rapper initially pled not guilty to the charge, but, facing possibly 15 years in prison, he took a plea deal.
After changing his plea, Carter received a three-year probation sentencing for the December 1999 incident, according to Billboard.
Article continues below advertisement
A day before pleading guilty, Jay-Z's unrelated charge for possession of a deadly weapon, which his bodyguard, Hamza Hewitt, carried at the time, was dropped. On April 13, 1999, police arrested the rapper and the bodyguard after finding a loaded .40-caliber Glock tucked in Hewitt's waistband, according to MTV News.=
Here's what Jay-Z had to say about the stabbing incident in a 2013 Vanity Fair interview:
Article continues below advertisement
"I did wrong and I paid. You've got to realize where I'm coming from; we fought all the time. It's just what you did. You went to the club; you had fights; sometimes bottles got thrown, sometimes knives came out. You know how many times I had that sort of fight? I still had the bravado of the same guy I was, and I had to realize that I wasn't that same guy anymore."
Since his release from probation, Jay-Z has avoided legal troubles, focusing on creating music, managing his music label and taking care of his growing family with Beyonce. Within the last couple of years, Jay-Z teamed up with fellow rapper Meek Mill to address prison reform in America.
As reported by the BBC News, Jay-Z and Mill, who served prison time for gun and drug-related charges, pledged $50 million to help free prisoners — which at one point could have been himself —in 2019.
Become a Front Page Detective
Sign up to receive breaking
Front Page Detectives
news and exclusive investigations.
More Stories