Jeffrey Dahmer Devotee Who 'Intended To Eat And Preserve' Victims Bodies Sentenced In Louisiana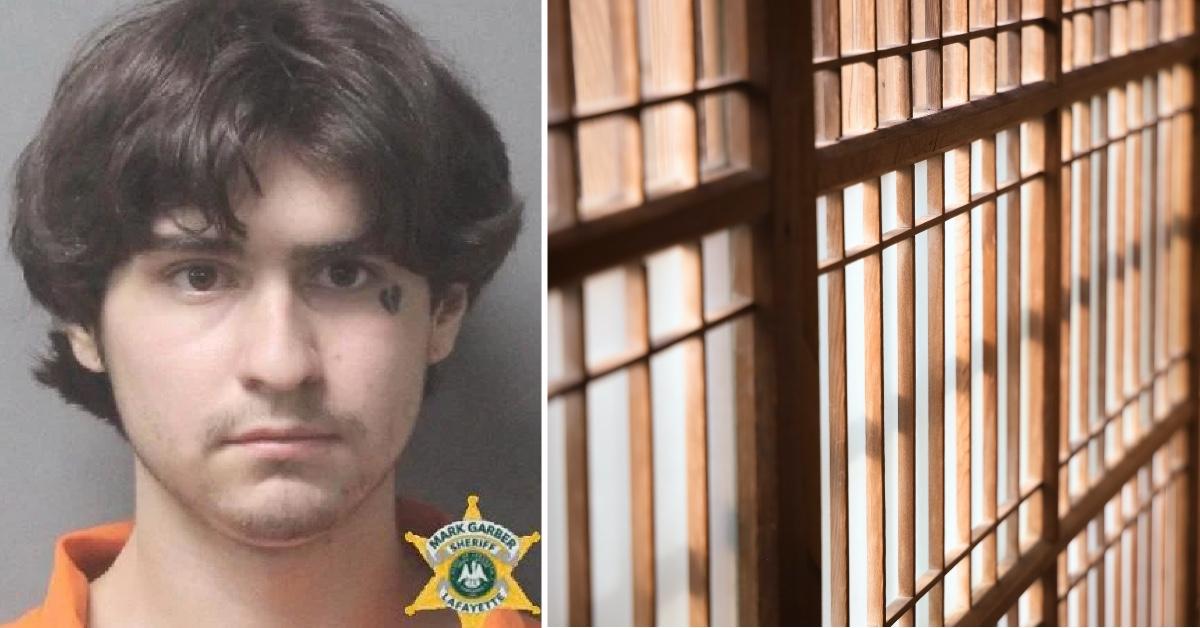 A Louisiana man who says he idolized serial killer Jeffrey Dahmer now is under two prison sentences for attempting to kill a gay man.
Chance Seneca, of Lafayette, received a sentence of 45 years in prison without parole from a state court on March 15 — 40 for attempted second-degree murder and five for a hate crime, KLFY-TV reported.
Seneca, 21, already is serving 45 years in federal prison in the same case.
Article continues below advertisement
Authorities say Seneca was inspired by Dahmer to attempt to dismember 18-year-old Holden White in June 2020. The two met through the Grindr dating app.
Seneca reportedly promised White "an old-fashioned date." Instead, White was handcuffed at the home of Seneca's father. The defendant then attempted to strangle, bludgeon and stab White.
Believing White was dead, "Seneca then attempted to dismember him," the US Department of Justice said of the case in January. "After his arrest, Seneca admitted that he had planned to continue murdering gay men until he was caught or killed."
Police rescued the victim after Seneca phoned 911 "in a self-described effort to be put into a mental institution," an unsealed affidavit obtained by KLFY-TV reads.
Lafayette police found White in a bathtub with his "wrists slit to the bone," according to the affidavit.
The DOJ said Seneca hoped to "satisfy a compulsive murder-fantasy" and "had become fixated with the idea."
"Seneca intentionally targeted gay men, as Dahmer had done," the DOJ said, adding he also "intended to eat and preserve the bodies of his victims, as Dahmer had done."
U.S. Attorney Brandon B. Brown for the Western District of Louisiana noted his office takes hate crimes seriously and they are a top priority for prosecutors.
"No one should ever be subjected to the type of horrendous actions that this defendant inflicted upon the victim in this case," Brown said. "The victim never thought that he would find himself falling prey to a predator in such a way."
Become a Front Page Detective
Sign up to receive breaking
Front Page Detectives
news and exclusive investigations.
More Stories