Inside The Criminal Mind: Johnny Depp And Amber Heard Snipe At Each Other In Defamation Trial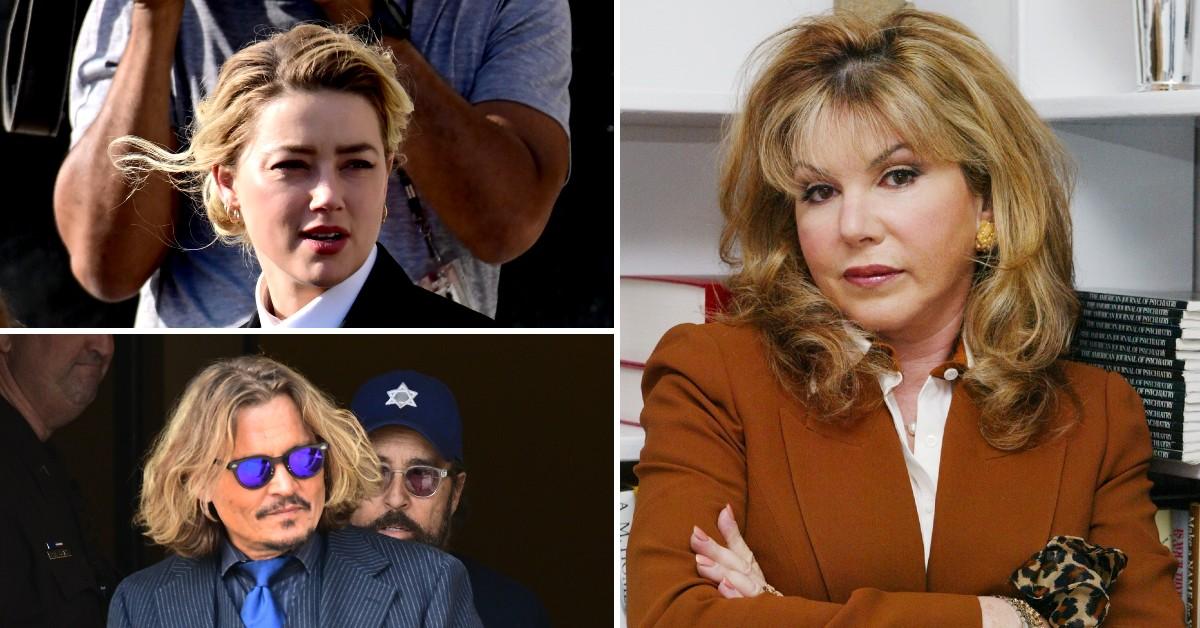 Johnny Depp and Amber Heard have taken their war out of the bedroom and into the courts. This time, the battlefield is in Virginia, where Depp is suing Heard for $50 million, alleging defamation by her Op-Ed in the December 2018 Washington Post.
Article continues below advertisement
Her piece was titled: "I spoke up against sexual violence—and faced our culture's wrath. That has to change." Though she doesn't mention Depp by name, everyone knows who she's referring to, including the studios that asked him to resign from projects he was to star in. Heard's opposition papers refer to Depp as "The Monster."
Unfortunately, in today's #MeToo climate, the deck is stacked against him. These days, many think it's enough for a woman to allege abuse for the media and the courts to simply believe her —­ even without evidence. Another obstacle is that many people aren't aware of how prevalent domestic violence perpetrated by women is, where men are the victims. Many men are ashamed to report it because they think it makes them look weak. Imagine how hard this is for Depp, who needs to maintain his macho image for the roles he plays.
Article continues below advertisement
This #MeToo climate definitely contributed to the recent loss of his libel case against The Sun newspaper in the U.K., over their 2018 article that described him as a "wife-beater," based upon Heard's allegations. This was despite the testimony of Winona Ryder and Vanessa Paradis, on his behalf. They had been in relationships with him and never experienced any abuse. Depp alleged that Heard defecated in his bed and punched him, as well as her having extra-marital affairs with James Franco and Elon Musk. These allegations and counter-allegations will likely surface again.
RELATIONSHIP HISTORY
Depp and Heard met in 2009, on the set of "The Rum Diary," where their characters fell in love and ultimately life imitated art when they started dating and got married.
Article continues below advertisement
But, as often happens with Hollywood couples who meet on set, they found that real life isn't as easy as reading lines and following stage directions. They married in 2015. In May 2016, Heard filed for divorce and obtained a temporary restraining order after accusing him of physical abuse, allegedly under the influence of drugs or alcohol. She also alleged that in the most recent incident, Depp had thrown a phone at her and bruised her face. However, a police investigation found that no crime had been committed.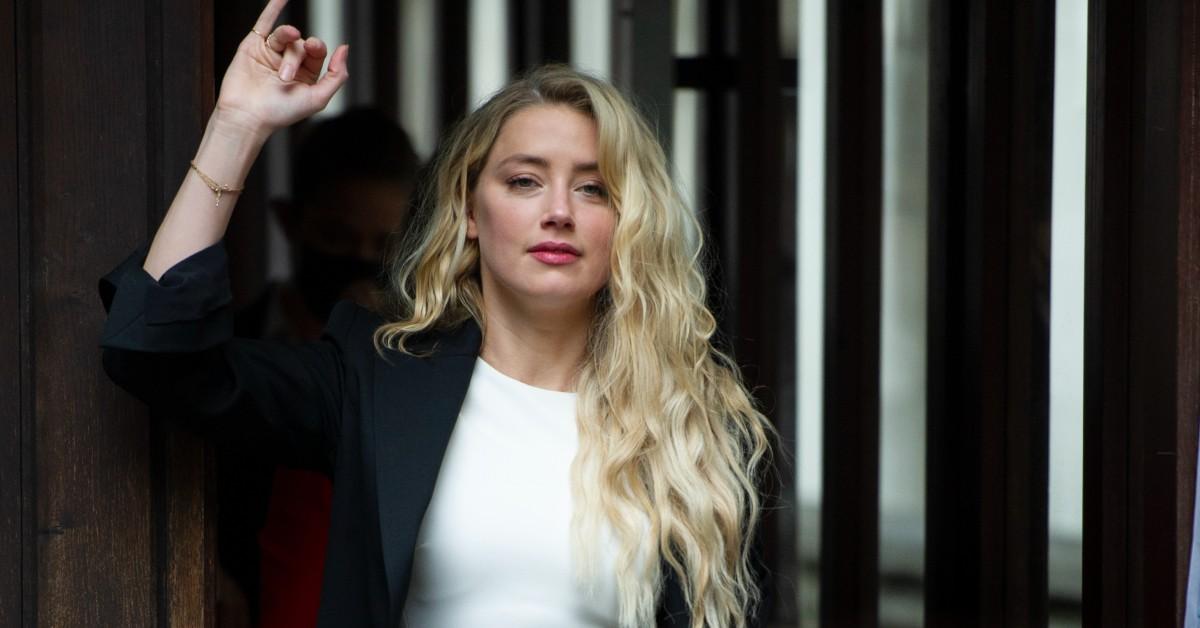 Article continues below advertisement
Depp denied these accusations and said that Heard was just "trying to secure a premature financial resolution" to their divorce. Indeed, they soon settled, and Depp gave Heard $7 million, which she claimed she was going to give to charity, but so far has not.
They released a joint statement: "Our relationship was intensely passionate and at times volatile, but always bound by love. Neither party has made false accusations for financial gain. There was never any intent of physical or emotional harm."
Clearly, they were both gritting their teeth when they wrote this, and have not held to these sentiments, even though a non-disparagement clause was inserted into the settlement, as well, preventing either party from saying anything negative about the other.
Article continues below advertisement
The evidence will likely show that neither one of them was an angel. There are phone recordings in which Heard admitted to "hitting" Depp and saying, "I can't promise you I won't get physical again…. I f****** sometimes get so mad, I lose it." Depp's reaction to these incidents has mainly been to get away. In response to her in this recording, for example, he said, "I left last night… because I just couldn't take the idea of more… physical abuse on each other… because had we continued, it would have gotten f****** bad…. I'm scared to death we are a f****** crime scene!"
DEPP'S PAST
Depp's sister, Christi Dembrowski, testified at the trial, that their mother, Betty Sue Palmer, physically and emotionally abused their father, Depp and herself while growing up. "We would run and hide…. She would hit us. She would throw things." These are some of the same forms of abuse that Heard allegedly perpetrated on him.
Neither Depp, nor his father, would ever strike back. Instead, they left the room.
Article continues below advertisement
HEARD'S PAST
Heard's behavior is consistent with a mixed borderline, narcissistic and histrionic personality disorder. For example, she is extremely emotionally volatile and has abandonment issues. Since Depp's way of coping with the abuse has been to leave the scene, just like he did as a little boy, this triggered Heard's abandonment issues, making her even more violent. So, it's no wonder the abuse escalated.
Heard was arrested in 2009, charged with physically assaulting her then-girlfriend Tasya van Ree at the Seattle airport. Charges were dropped when Ree told the cops they "misinterpreted and over-sensationalized" the incident.
According to Depp's sister, Heard once called him an "old fat man" and couldn't believe Dior wanted to work with him on a campaign. Heard allegedly said, "They're about class and style, and you don't have style." Clearly, Heard was jealous of his success.
Article continues below advertisement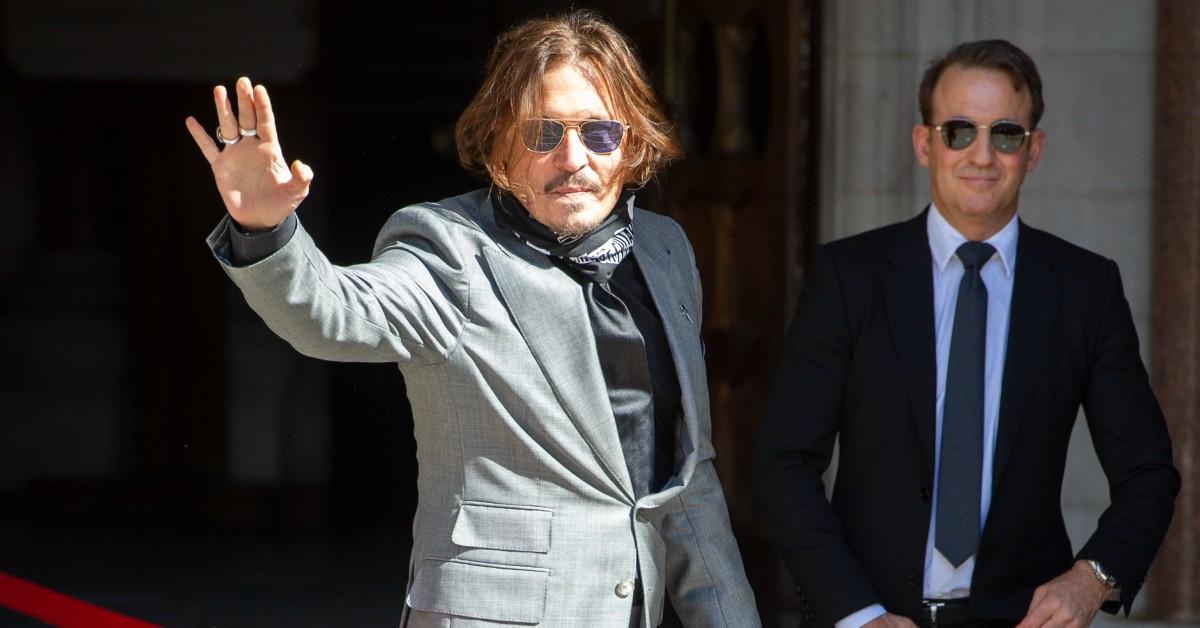 One month after Heard married Depp, according to court documents, she began a relationship with Musk. This was shortly after Heard threw a vodka bottle at Depp when they were in Australia, shattering his hand, after learning that he wanted her to sign a post-nuptial agreement regarding assets. It is hard not to see her as a "gold digger" and opportunist here, moving up from Depp's wealth to seducing the richest man on the planet.
Article continues below advertisement
HOW WILL IT END?
If I had been called in on the current case – as the psychiatric expert witness – I would have tried to reason with each of them to settle out of court, rather than air their dirty laundry. I would have explained how couples who have 'unfinished business' with each other – in terms of unresolved hurts – often keep bringing their ex-spouse back into court to try to hurt them – whether by suing for money or custody. But, these court battles never take away the pain - they just make more of it.
If, nonetheless, they still didn't settle, I would have preferred to be the expert for Depp and would have explained to the court how he 'married his abusive mother' when he married Heard. That is, he was unconsciously drawn to a woman who would repeat the abuse that traumatized him in childhood, in order to try to make it come out with a happier ending. This is an example of Freud's repetition compulsion, where we're drawn to people – bad boys or bad girls – who invite us to try to resolve trauma from our past. Unfortunately, it doesn't usually work out and instead, we just get more traumatized – like Depp has been by Heard's abuse — both physical and emotional. Defamation is, after all, a form of emotional abuse.
Article continues below advertisement
Not to be outdone, and to keep her name in the headlines, Heard countersued Depp for $100 million. So, their cycle of abuse-by-trial testimony continues. Regardless of the verdict in the ongoing trial, neither Depp nor Heard will starve. However, airing dirty laundry in public is never good for anyone, and not worth $50 or even $100 million. It will now be hard to watch either of them in a film without being distracted by memories of all the appalling things they are alleged to have done to each other.
Carole Lieberman, M.D., M.P.H., is a Board Certified Beverly Hills Forensic Psychiatrist/Expert Witness who has worked on hundreds of criminal (and civil) cases. She's a bestselling/award-winning author and her upcoming book, Murder By TV: A Descent Into Madness, is the story of the Jenny Jones Talk Show Murder for which she was the defense psychiatrist. Dr. Lieberman is an Emmy-honored News-Talk commentator. She's appeared on Oprah, Today, Good Morning America, CNN, FOX, HLN, ABC, CBS, NBC, Court TV, Law and Crime and many more. She was trained in Forensic Psychiatry at NYU-Bellevue. (www.expertwitnessforensicpsychiatrist.com)
Become a Front Page Detective
Sign up to receive breaking
Front Page Detectives
news and exclusive investigations.
More Stories