The tragic story of the death of JonBenet Ramsey and the investigation into her killing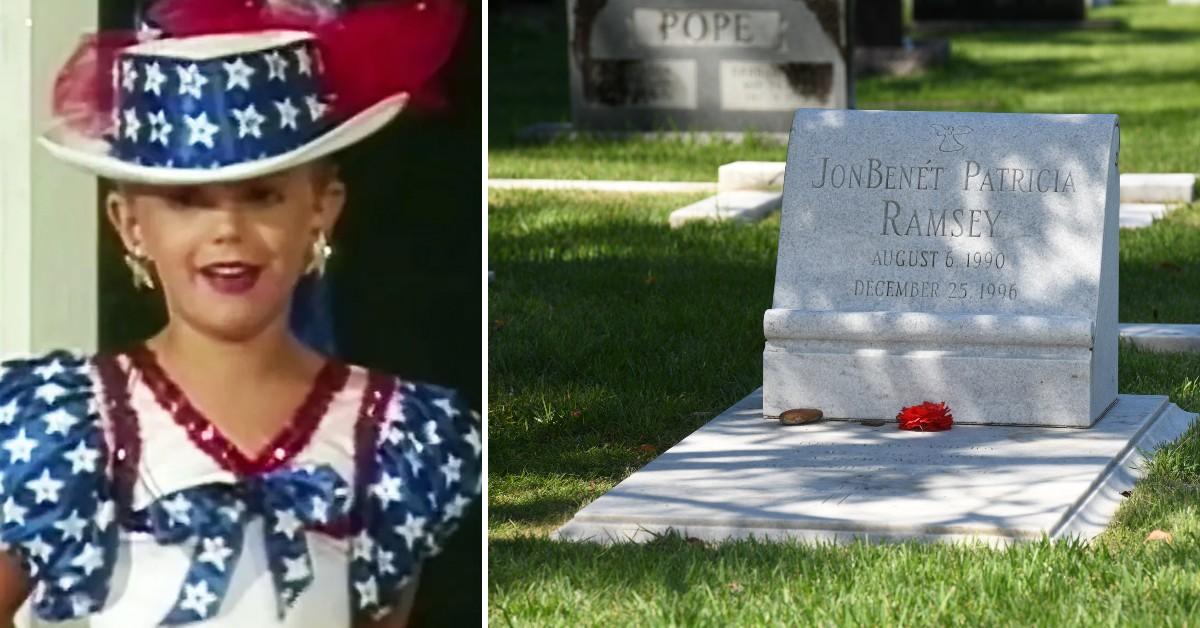 Christmas is a time of celebration, a worldwide event where those of faith and those without come together to embrace family and good cheer. Decorations go up, and our houses are full of festive smells, laughter, and joy.
Article continues below advertisement
However, for the Ramsey family of Colorado, Christmas hasn't been the same since 1996, when their beloved daughter JonBenét was brutally murdered inside their own home.
The murder of JonBenét Ramsey is one of the most notorious killings in American history. It was claimed that intruders tried to snatch a young girl, invaded the home and left their victim dead in the basement. It was a national tragedy and sensation, with rolling news coverage and theories swamping young internet message boards.
However, all was not quite as it seemed, and more than 25 years, a very different picture of events would unfold.
Article continues below advertisement
THE PERFECT FAMILY
JonBenét Ramsey was born in 1990 and was the second child of Patsy and John Ramsey. Patsy was raised in a devoutly Methodist household, and like almost everything associated with the case, her life had been quintessential Americana. She was a cheerleader, majored in journalism, and entered her first beauty pageant at 15 years old. She was Miss West Virginia in 1977 and in 1980 married John.
John Ramsey was in the Navy, serving three years in the Philippines as an officer in the Civil Engineer Corps. Later, he utilized his degree in electrical engineering and master's in business administration to enter the business world. His Advanced Product Group merging with two other companies in 1989 to form Access Graphics, a Lockheed Martin subsidiary.
Article continues below advertisement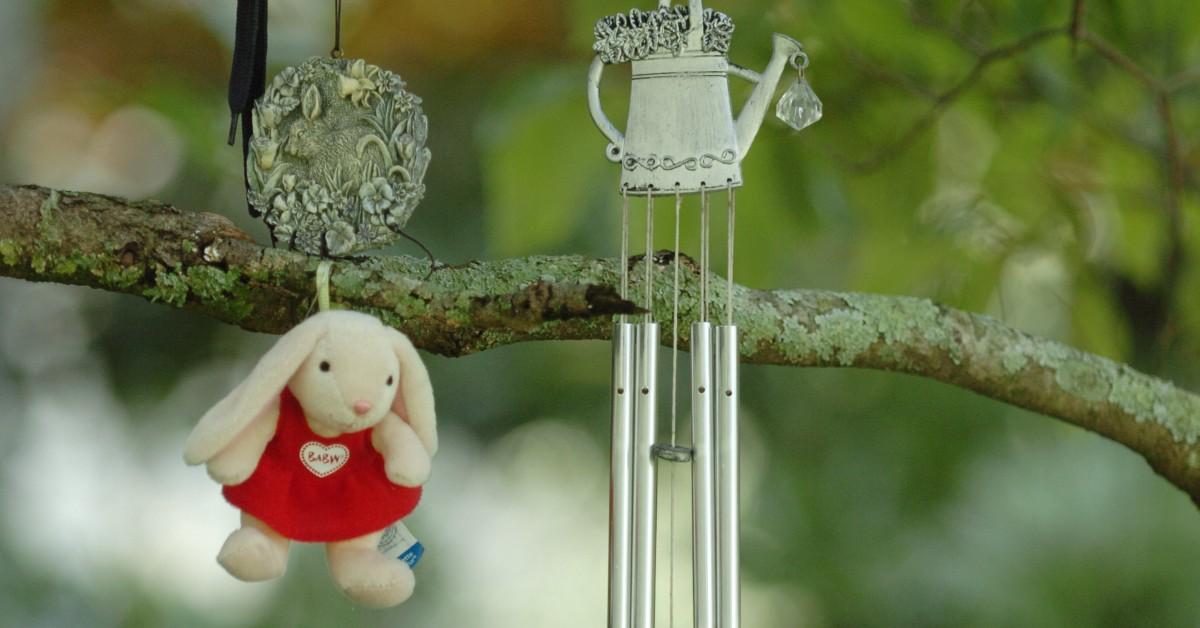 Living in a 6,800-square-foot Tudor brick mansion, the family did exceedingly well for themselves, and by 1996 Access Graphics grossed more than $1 billion, Ramsey serving as president and chief executive officer. Personally worth $6.4 million, John received a bonus of about $118,000 at Christmas 1995.
Article continues below advertisement
Yet it seemed that 1996 was far from festive, with housekeeper Linda Hoffmann-Pugh later telling the Denver Post that "Patsy had become very moody right before Christmas of 1996." The reasons for this bad atmosphere have never been explained, but Hoffmann-Pugh believes that as Christmas approached, Patsy was struggling with her children, Burke and JonBenét.
"I think she had multiple personalities. She'd be in a good mood, and then she'd be cranky. She got into arguments with JonBenet about wearing a dress or about a friend coming over. I had never seen Patsy so upset." - Linda Hoffmann-Pugh, Denver Post.
Article continues below advertisement
Nine-year-old Burke had undiagnosed attention deficit disorder . JonBenét aged six, like all other children was excited about the holiday and becoming tiring, making Patsy's short temper perhaps understandable. In all other respects, the children were doted on, particularly JonBenét.
JonBenét was an extrovert and, like her mother, enjoyed beauty pageants and enjoyed the center of attention. She already won multiple titles and was every stereotype of the perfect little girl, blond-haired, blue-eyed and always smiling. She enjoyed traditionally girly pursuits such as dressing up. While in today's age, we might question many of the images from these pageants of JonBenét looking very adult as inappropriate sexualization, the events were then seen as somewhat wholesome.
Article continues below advertisement
At the tender age of 6, she would undoubtedly wake on Christmas morning with nothing but the innocent excitement of all children her age. Santa had visited, and it's easy to imagine the young girl racing downstairs to open her presents, including a new silver bike. It would be one of the last things she would ever do.
The day itself would be an enjoyable one, with the Ramseys visiting their friends Fleet and Priscilla White for a Christmas party in the company of JonBenét and Burke. The excited children became tired on the way home, falling asleep in the car as parents Patsy and John delivered gifts.
Article continues below advertisement
After arriving home, JonBenét was put to bed, and Burke stayed up longer, playing a game with his father. Reports differ as to whether Patsy or John last saw their daughter, but the time was around 10 p.m., just before the parents went to bed.
Neither were woken during the night.
Around midnight, neighbor Scott Gibbons reportedly saw that the upper kitchen lights in the Ramsey residence were on but dimmed. Around 2 a.m. a scream was heard in the vicinity of the house by another neighbor, Melody Stanton. It would be a mere few hours before the world came crashing down on the Ramsay household.
Article continues below advertisement
THE MURDER THAT SHOCKED AMERICA
Awaking before 6 a.m. on December 26, the family was planning to fly to Charlevoix, Michigan, on a post-Christmas vacation. The parents did their morning rituals, dressing and showering before Patsy headed downstairs. According to her own account to police, she discovered a "ransom note" placed on a step near the bottom of the back staircase. It was an unusual place to leave the note, with better and more prominent spots available.
The note generated significant controversy in the 25 years since the murder. Two-and-a-half pages long and handwritten, the author states that JonBenét was safe and unharmed but made a demand for $118,000 for the safe return of the young girl. The amount the same John's previous Christmas bonus. Patsy said this was when she first became aware that something criminal happened to her daughter. It was around 5:45 a.m., and Patsy ran back upstairs to check JonBenét's room, finding her missing.
Article continues below advertisement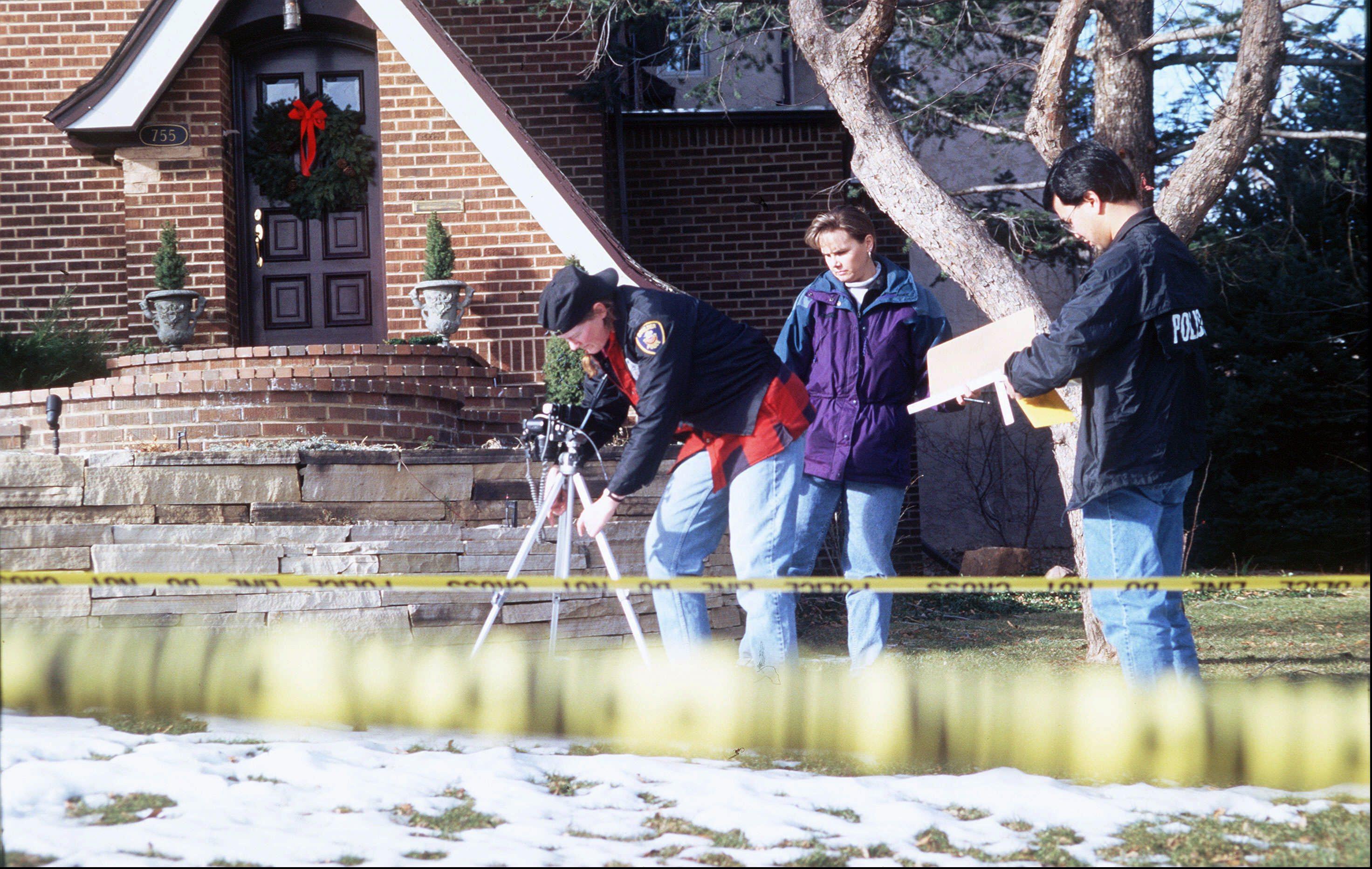 Despite a warning on the note not to contact the police over the "kidnapping," Patsy and John contact the authorities a few minutes later at 5:52 am, while some sources suggest it was, in fact, 7 minutes earlier. Patsy made the call, frantically saying, "We have a kidnapping. Hurry, please. There's a note left, and our daughter's gone. She's 6 years old. She's blonde. She's 6 years old"
Article continues below advertisement
More calls are soon made, with the Ramseys phoning friends Fleet & Priscilla White and John & Barbara Fernie, who all made their way over to the Ramsey house. At almost precisely 6 a.m., the first police officers arrived on the scene.
Police conducted an initial sweep of the house, including the garage and lower levels, as they searched for an entry point and a path by which an intruder may have taken JonBenét. As police were searching for an exit point, nobody initially thought to check the wine cellar. However, not long afterward, Fleet White searched the house himself and discover a broken basement window, with the lights already on and the door to the wine cellar open. As it was dark inside, he couldn't see anything.
The police conduct at the Ramsey home has come in for criticism, with officers at the house failing to secure anywhere else but JonBenét's bedroom, meaning that others had the entire run of the house.
Article continues below advertisement
Over the coming hours, all manner of people would arrive and walk around the house, including detectives, victims' advocates, friends and a reverend. Burke was awoken and sent to the White family home as John Ramsey searched the basement.
"Police reports also show that officers did little to protect the integrity of the crime scene. Believing the crime was a kidnapping, the cops cordoned off JonBenét's bedroom with yellow and black crime-scene tape to preserve whatever evidence her abductor may have left behind. But strangely, they didn't seal the rest of the house--also potentially part of the crime scene" - "The Door the Cops Never Opened." Newsweek, July 13, 1998
Article continues below advertisement
John Ramsey found the same scene as his friend, noting the broken window and a family suitcase that seemed to have been moved, saying the window was partially open. Going back upstairs, he made preparations to pay the ransom mentioned on the note, seemingly not questioning its authenticity.
The note is incredibly long for a ransom note, with kidnappers usually wishing to give away as little information as possible in case authorities make deductions as to their identities or the location of the victim. In this case, the perpetrator of the note seems all too willing to explain their highly dubious motives.
Article continues below advertisement
Claiming to be "a group of individuals that represent a small foreign faction," the author seems to indicate a nationalistic motive by saying this mysterious group respects John Ramsey's business "but not the country it serves."
After explaining the ransom demand, the letter goes on to say that John is being watched and the group's name is "S.B.T.C." No known group by that name existed, and some have claimed the entire letter is quite clearly a fraud.
Police tapped the Ramsey family's phones and gave John brief instruction on what to say and how to conduct himself should the "kidnappers" phone the home. Nobody called. With those in the house becoming restless, Boulder detective Linda Arndt arranged a further search, and both John Ramsey and Fleet White decided to check the basement first. After again observing the broken window, they looked into the broom closet and finally the wine cellar.
Article continues below advertisement
Turning on the light, Ramsey instantly saw the body of JonBenét Ramsey and let out a cry of "Oh my God, my baby," his cries drawing the attention of the house as Fleet White rushed upstairs in a futile effort to summon an ambulance. Partially covered by a blanket, JonBenét had black duct tape covering her mouth, and her hands were tied over her head. There were abrasions to both sides of the face, and there was a garrote around her neck. She had been dead for some hours.
John attempted to untie his daughter's hands and removed the duct tape before scooping her up and rushing up the stairs with the body, repeatedly sobbing, "My little angel." While the actions are certainly understandable for a grieving father, these actions further contaminated an already compromised crime scene, with vital evidence disturbed for the forensics team who were already en route.
Article continues below advertisement
Fleet White, meanwhile, didn't comfort his friend. Instead, he picked up the black tape that had been over JonBenét's mouth and examined it intensely. Where that tape came from has never been determined, with nothing in the house matching it. However, Fleet thought he recognized it.
It reminded him of the sailing tape he'd used many times on trips with John.
Police immediately ordered the house sealed off and were surprised when John Ramsey, no more than 40 minutes after discovering his daughter's body, decided to fly to Atlanta, Det. Bill Palmer overhearing a call to his pilot. Police ordered the family to stay put in Boulder, and they elected to stay with their friends, the Fernies.
Article continues below advertisement
It wouldn't be the only piece of odd behavior from the family in the aftermath of the tragic discovery, with many noting how distant Patsy and John were at the scene and over the following days. Police reports stated "the parents said little to each other," while detective Steve Thomas later recalled John had "smiled and joked," with it being "as if the house had separated into two camps, His and Hers, with the friends dividing their time between the two."
John and Patsy departed in separate vehicles. With the crime scene finally secure, police begin a thorough investigation of the house, issuing search warrants for the Ramsey house and cars. Lawyers were soon on their way.
Editor's Note: Check back at FrontPageDetectives.com on 7/17 for Part 2 about the police invesitigation into JonBenet Ramsey's death
Become a Front Page Detective
Sign up to receive breaking
Front Page Detectives
news and exclusive investigations.
More Stories