Bloodlust of Evil Joran van der Sloot: Inside the Depraved Life of Natalee Holloway Monster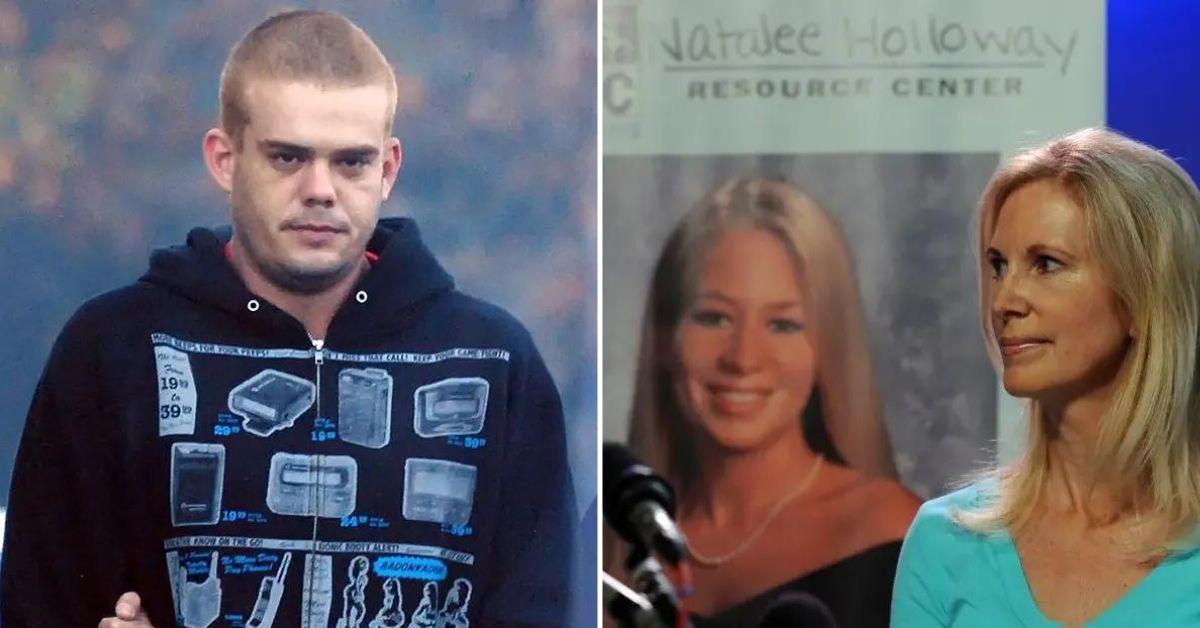 The shocking disappearance of Alabama teen Natalee Holloway during a 2005 high school graduation trip to Aruba sparked the biggest mystery of the new century – and introduced the world to one of its most despicable fiends, a young but conscienceless brute named Jordan van der Sloot.
From the day the smooth-talking 17-year-old met honors student Natalee, 18, in a rowdy bar in Aruba to his ultimate retribution as he rots away in a hellhole of a Peruvian prison for the brutal murder of yet another innocent woman, the Enquirer shared all the details.
Article continues below advertisement
When Natalee vanished without a trace after leaving a bar with Joran, the Enquirer sent a team of top investigative reporters to Aruba. They interviewed witnesses to paint a picture of that final night, as Aruban authorities tried to find enough evidence to prosecute the cocky teen.
Despite employing search teams armed with state-of-the-art equipment and trained dogs, Aruban authorities were never able to find any sign of Natalee. Between the lack of a body and the influence of Joran's dad, a prominent attorney and judge-in-training, the vile villain was walking free.
One source close to the investigation told the Enquirer, "There are powerful people on the island who don't want the case solved."
The Enquirer kept an eye on Joran, as the 6-foot-5 Dutch monster went to the Netherlands to study, returned to Aruba, where he was rearrested and briefly jailed, then onto Asia.
In Asia, The Enquirer broke the shocking news that Joran was investigated by authorities in Thailand for recruiting naive girls in a sleazy sex trafficking operation. He managed to duck justice once again, and soon turned up in South America, where he started gambling heavily.
Joran was desperate for cash after a bad losing spree, so he targeted pretty Peruvian college student Stephany Flores, who he'd seen win thousands of dollars in a poker tournament.
Article continues below advertisement
Just five hours later, Stephany, the 21-year-old daughter of a former Peruvian presidential candidate, lay dead in Joran's hotel room – her neck broken, one eye dangling from its socket and her bloodied face brutally battered beyond recognition.
Joran then fled to Chile, but this time he didn't get away with murder. He was apprehended and extradited to Peru, where he eventually pleaded guilty to the murder of Stephany and was sentenced to 28 years behind bars in January 2012.
The Enquirer has been following Joran's life inside the Miguel Castro-Castro prison, where he lives in constant fear of being killed by other inmates. He tried to fake an illness in order to slip out of the prison's medical wing disguised as an orderly, but his cellmate foiled that plan.
Never miss a story — sign up for the Front Page Detectives newsletter. Be on the scene the moment news breaks.
Article continues below advertisement
Joran also raked in $50,000 from a Dutch media company for a self-serving interview, which he used to buy amenities like gourmet meals, his favorite drinks, new clothes and special privileges.
The Enquirer later reported that Joran started to get death threats from fellow inmates again and he went berserk, ripping off his clothes and screaming, "I want to get out of here!"
That may finally be happening for Joran, but not the way he wanted. Beth Holloway, Natalee's mother, confirmed on May 10, 2023, that Joran van der Sloot is scheduled to be turned over to U.S. custody from Peru.
Almost two decades after Natalee's disappearance, some answers may be coming to the Holloway family.
"Almost exactly eighteen years later, her perpetrator, Joran van der Sloot, has been extradited to Birmingham to answer for his crimes," Beth said in a statement.
Peruvian authorities have agreed to temporarily extradite van der Sloot, a Dutch citizen, to the United States for prosecution in connection to Holloway's disappearance.
Daniel Maurate Romero, the Peru Minister of Justice and Human Rights, said the suspect will face "prosecution in the United States for the alleged commission of the crimes of extortion and fraud, to the grievance of Elizabeth Ann Holloway."
Become a Front Page Detective
Sign up to receive breaking
Front Page Detectives
news and exclusive investigations.
More Stories