Teen Mummy Unwrapped: Archaeologists Unveil Face of 'Inca Ice Maiden' Ritualistically Sacrificed in 1400s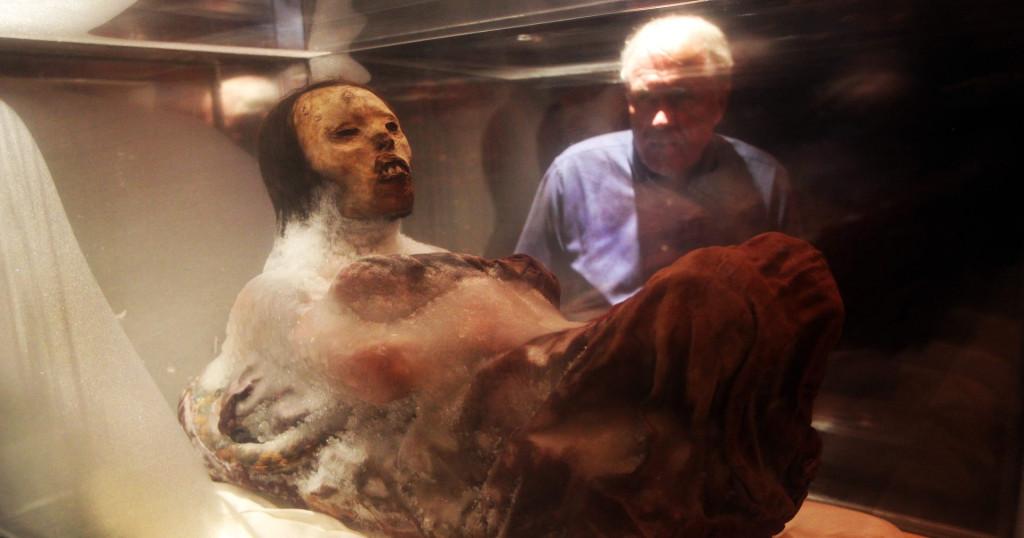 Article continues below advertisement
Juanita is known in Peru as the "Inca Ice Maiden." But she was simply a legend until two people found her frozen body at a volcano in 1995.
Scientists from Peru and Poland now have rebuilt the girl's head in silicon, with help from Swedish facial reconstruction specialist Oscar Nilsson.
Reuters has detailed photographs of the reconstruction here.
It was not a matter of guesswork. They used DNA studies, body scans and skull measurements to make Juanita as lifelike as possible.
Juanita winds up with brown skin and dark eyes. Nilsson said the creation of the face required "about 400 hours of work."
U.S. archeologist Johan Reinhard and Peruvian mountaineer Miguel Zárate found Juanita about 20,000 feet above sea level. According to BBC News, she wore a tunic and headpiece.
A review of her mummified body by Johns Hopkins University in Baltimore indicated the girl did not die from cold weather at high altitude, but a blow to the back of her head.
Some scientists speculate Inca leaders forced her to fall to her knees with some kind of club, so she would be sacrificed.
"The child would become deified and worshipped for generations as the villagers' intermediary with the gods," Reinhard explained in a magazine article, with Juanita receiving "an afterlife of bliss."
CBS News noted the girl likely was between ages 13-15 and weighed 77 pounds.
Reuters added the girl is also known in Peru as the "Lady of Ampato," named for the volcano where she was found.
Article continues below advertisement
Reinhard has found more than 14 bodies in the Andes Mountains which he believes were Inca sacrifices. Three of them were children at a volcano in Argentina.
Peru has become a popular place for finding mummies.
According to LiveScience.com, natural gas crews in Lima uncovered eight mummies recently, along with some artifacts.
Never miss a story — sign up for the Front Page Detectives newsletter. Be on the scene the moment news breaks.
Those mummies are believed to be two adults and six children, and may date from the "pre-Inca" period. The Ichma people group merged with the Incas during the 1400s.
But the artifacts found below the street are much more recent. One of them is a Peruvian silver coin made in 1898. Chinese playing cards were found as well.
The Inca clout in South America faded with the arrival of Spanish explorers in the 1500s.
Lima has an estimated 400 burial mounds for archeologists to explore.
Become a Front Page Detective
Sign up to receive breaking
Front Page Detectives
news and exclusive investigations.
More Stories