Inside the criminal mind: Why would Jussie Smollett allegedly plot in the attack on him?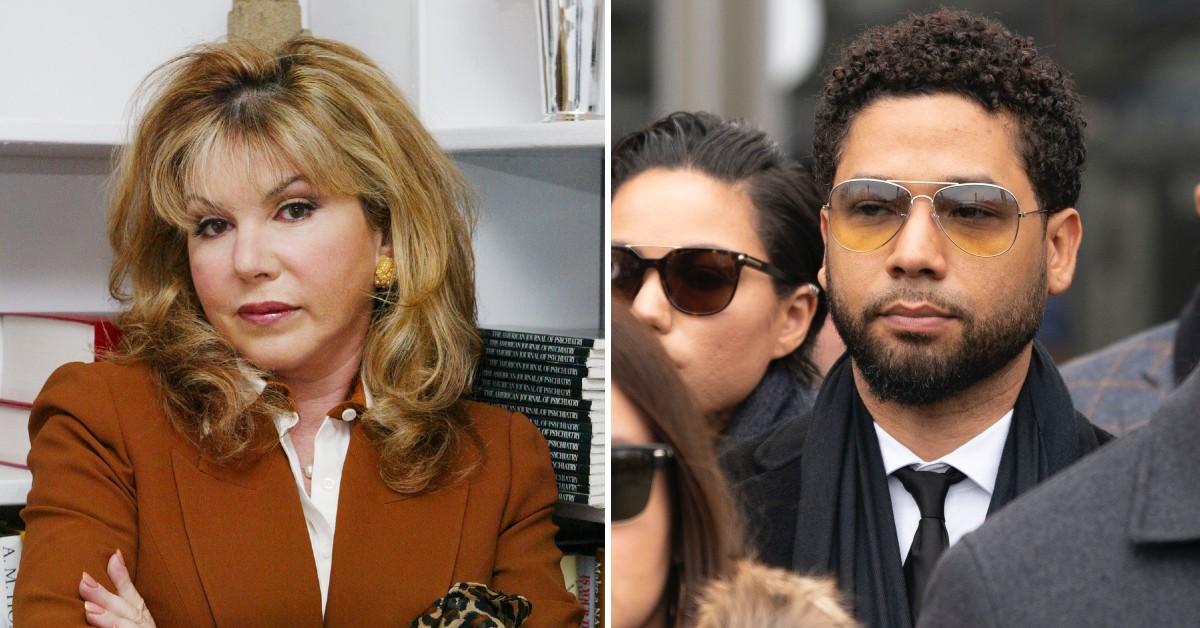 Jussie Smollett is a gay black actor who claims he was the victim of a hate crime one freezing Chicago night in January 2019. From the time this saga began, the politics of Chicago's justice system have tossed Smollett around like clothes in a dryer — arrests, charges dropped, plea bargains, lawsuits back and forth, and so on.
Article continues below advertisement
He is now on trial, charged with six counts of disorderly conduct for making false police reports. If Smollett is found guilty, there will undoubtedly be people who gleefully shout the classic children's refrain: "Liar, liar, pants on fire!"
But, if he's found not guilty, he will be better described as more like "The Boy Who Cried Wolf." In this Aesop's fable, a shepherd named Peter, who has a desperate need for attention, figures out that if he cries, "Wolf!" the townspeople come running to see what's the matter. But, after he does this 2 or 3 more times, the townspeople refuse to believe him.
Article continues below advertisement
The drama with Smollett began when a letter was received on the set of "Empire," the TV show on which he played a groundbreaking role, a positive portrayal of a black gay character. It said, "You will die black fag," in letters cut out from a magazine, next to a crayon drawing of a man hanged from a tree. (When these magazines were subsequently found, they implicated Smollett as having been involved with the letter).
The envelope also contained white powder, which turned out to be aspirin. When an ostensibly outraged Smollett ran to show it to others, he didn't get the indignant reaction he was hoping for, nor hazard pay.
Article continues below advertisement
A week later, not unlike the shepherd Peter, Smollett cried out again. He alleged that two masked men attacked him and yelled racial and homophobic slurs, along with, "This is MAGA country!" He claimed they poured bleach on him and tied a noose around his neck. He suffered only minor scratches. He told police he thought the attack was linked to the threatening letter he'd recently received. Officers began an investigation – originally believing that it was, in fact, a hate crime. Smollett finally got the attention he wanted – from the studio, network, production company, advocacy groups, the mayor and even Washington!
But police became suspicious when Smollett wouldn't cooperate and refused to give them his phone, DNA or medical records.
The investigation eventually led police to two Nigerian brothers, Abimbola and Olabinjo Osundairo, who they held in custody. But, things looked even more suspicious when footage from surveillance cameras caught Smollett on tape with these men, seemingly rehearsing the attack, just days before it took place. Now, 'Abel' Osundairo has testified at trial, repeating the same story he originally gave police: that Smollett paid them to attack him.
Article continues below advertisement
"He wanted me to fake beat him up" because no one was horrified enough by the hate for gays and black people expressed in the letter.
The brothers have text messages and a $3,500 check from Smollett to prove it. There are also videos of the brothers buying the rope and other props that Jussie gave them $100 cash to purchase. The defense claims the brothers attacked Smollett because they didn't like him, but the evidence points to their being friends, socializing and helping each other out with their careers.
So, why would these brothers have concocted such a hi-drama plot to begin with? What was in it for them?
Article continues below advertisement
But one must also ask why would Smollett have concocted the plot, if it turns out the attack was staged? To get attention? Jussie was one of 6 siblings, so he has always had to jockey for attention. To get more money from "Empire" producers? He may well have wanted to be appreciated more by them – like the character he played on the show, who wanted his media mogul dad to appreciate him more.
Or perhaps, it was mostly to provoke a louder, more compelling conversation about discrimination towards blacks and gays, in order to continue the legacy of his parents' civil rights activism.
In the end, the verdict will undoubtedly determine, not only whether Smollett is convicted and sentenced, but whether we, as 'townspeople', will pay attention the next time he cries, "Wolf!"
Carole Lieberman, M.D., M.P.H., is a Board Certified Beverly Hills Forensic Psychiatrist/Expert Witness who has worked on hundreds of criminal (and civil) cases. She's a bestselling/award-winning author and her upcoming book, Murder By TV: A Descent Into Madness, is the story of the Jenny Jones Talk Show Murder for which she was the defense psychiatrist. Dr. Lieberman is an Emmy-honored News-Talk commentator. She's appeared on Oprah, Today, Good Morning America, CNN, FOX, HLN, ABC, CBS, NBC, Court TV, Law and Crime and many more. She was trained in Forensic Psychiatry at NYU-Bellevue. (www.expertwitnessforensicpsychiatrist.com)
Become a Front Page Detective
Sign up to receive breaking
Front Page Detectives
news and exclusive investigations.
More Stories