A pop star in front of the camera for the wrong reason: The story behind Justin Bieber's mugshot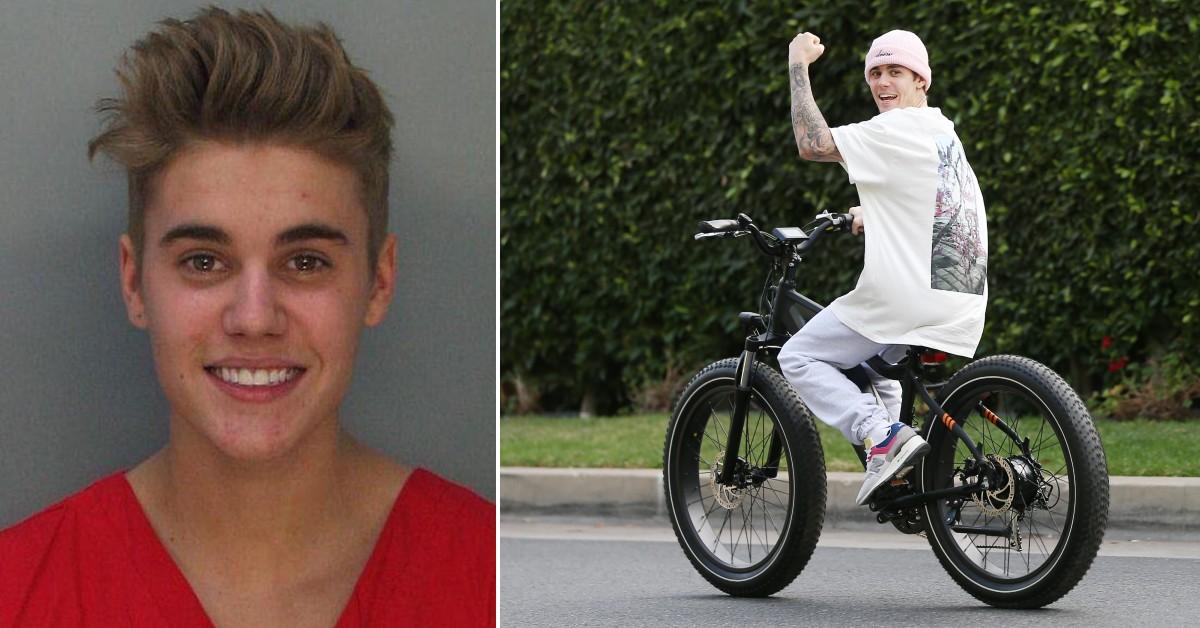 From pop star to jailhouse bars.
Around 4 a.m. Jan. 23, 2014, police in Florida arrested 19-year-old pop star Justin Bieber for driving under the influence, reckless driving and resisting arrest. It was the start of a media frenzy for the musician.
Article continues below advertisement
His mugshot, with its wide grin, became fodder for comedians and social media.
The arrest happened in Miami Beach, when police saw Bieber in a yellow Lamborghini racing against a red Ferrari. The residential area's speed limit was 30 mph, but the two drivers, one being Bieber, were speeding at 55 to 60 mph.
Article continues below advertisement
Two black SUVs blocked off of a section of Pine Tree Drive and 26th Drive so that Bieber and the other driver could drag race, officers noted.
The Miami Beach police officer pulled Bieber's car, but the pop star was resistant to the officer's requests. The officer stated Bieber was very belligerent, spewing expletives at him during the arrest.
During the patdown by the officer, Bieber repeatedly refused to keep his hands on the car. According to CNN News, the officer quoted Bieber saying, "I ain't got no f***ing weapons," and "Why do you have to search me? What the f*** is this about?"
After showing signs of impairment, police gave Bieber a sobriety test, which he subsequently failed.
Article continues below advertisement
According to the Miami Beach police, Bieber was under the influence of prescription pills, marijuana and alcohol while behind the wheel.
Police identified the second driver as 19-year-old recording artist Khalil Sharieff, who received DUI-related charges as well. Lil Za, also known as Xavier Smith, was one of Bieber's friends present at the time of arrest, and he received charges for possession of narcotics.
Article continues below advertisement
Police transported Bieber to the Miami-Dade County Jail, where a judge placed the singer on a $2,500 bond. It's also when he got his mugshot taken.
Later that afternoon, the pop star appeared in court via a video call, looking solemn in a bright red jumpsuit to hear his charges. After paying the bond, police released Bieber from the Miami-Dade jail.
Article continues below advertisement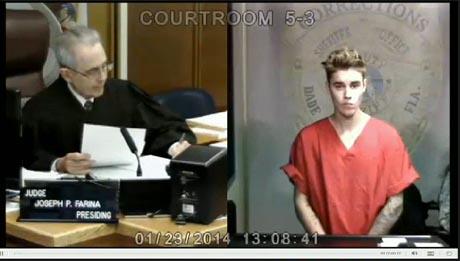 According to FOX News, Florida law states that people under the age of 21 who have a blood-alcohol content of .02 or more is considered to be driving under the influence.
Article continues below advertisement
The judge calculated Bieber's $2,500 bond based on the fact it was his first offense for both DUI and drag racing. A first DUI offense can lead to fines between $250 and $500 and 50 community service hours. A first offense for drag racing can lead to a six-month jail sentence, a fine between $500 and $1,000, and a one-year driver's license suspension.
Before his arrest, Bieber told police he was at a studio recording music before the illegal racing. According to FOX News, Bieber arrived in Miami Beach on Monday and spent his time spending $75,000 at a strip club.
Article continues below advertisement
Bieber's arrest comes after a string of scandalous events involving the Canadian pop star. Earlier that month, his neighbors accused him of throwing eggs at their house in California. Police conducted a raid of Bieber's home to find items related to the egg-throwing.
Also, Bieber's former bodyguard had filed a lawsuit, claiming the singer was abusive towards him.
Months later, prosecutors closed Bieber's case after he took a plea deal in which he donated $50,000 to a youth charity, took 12 hours of anger management counseling and attend a seminar that educated children on the dangers of drunk driving.
Become a Front Page Detective
Sign up to receive breaking
Front Page Detectives
news and exclusive investigations.
More Stories