Who killed Katelyn Markham? A girl goes missing, skeletal remains found, but no arrests
The story of Katelyn Markham is familiar. She lived in a big city in one of the most populated states in the country, Ohio. She had two loving parents and a sister six years younger and grew up in a stable family home. Like many of us, she left home after high school. Katelyn chose to live nearby and enrolled in The Art Institute of Ohio in nearby Cincinnati.
Her life was cut short just before she turned 22. It happened suddenly, out of the blue, and her family and community are still picking up the pieces as they continue forward without answers.
Article continues below advertisement
Katelyn went missing on Aug. 13, 2011. Her fiancée, John Carter, was the last person to see her alive, around midnight, at her condo in the town of Fairfield.
In April 2013, the mystery of her disappearance was partially resolved when her remains were found a half-hour away, just across the state line in Indiana.
Article continues below advertisement
THE NIGHT BEFORE
On Aug. 12, Katelyn and her fiancée went to an evening festival at a nearby church, a yearly event full of games and rides, food trucks and revelry. They stayed for the evening, but nothing occurred that would seem connected to Katelyn's disappearance.
The next morning, Saturday, Katelyn showed up to one of her two jobs on time, ready for a full day. She drove to Dave's Bridal and began her shift at 10 a.m., then returned to her condo after the workday ended, at 8:45 p.m. Carter, who lived in her neighborhood, dropped by shortly before she got home, according to reports. He had his own key and this wasn't unusual.
Carter reported although Katelyn was tired after a full day of work, they both took magic mushrooms. A friend of Katelyn's came over to hang out but sensed some tension, or that the two wanted to be alone, and left a little after 9 p.m.
Article continues below advertisement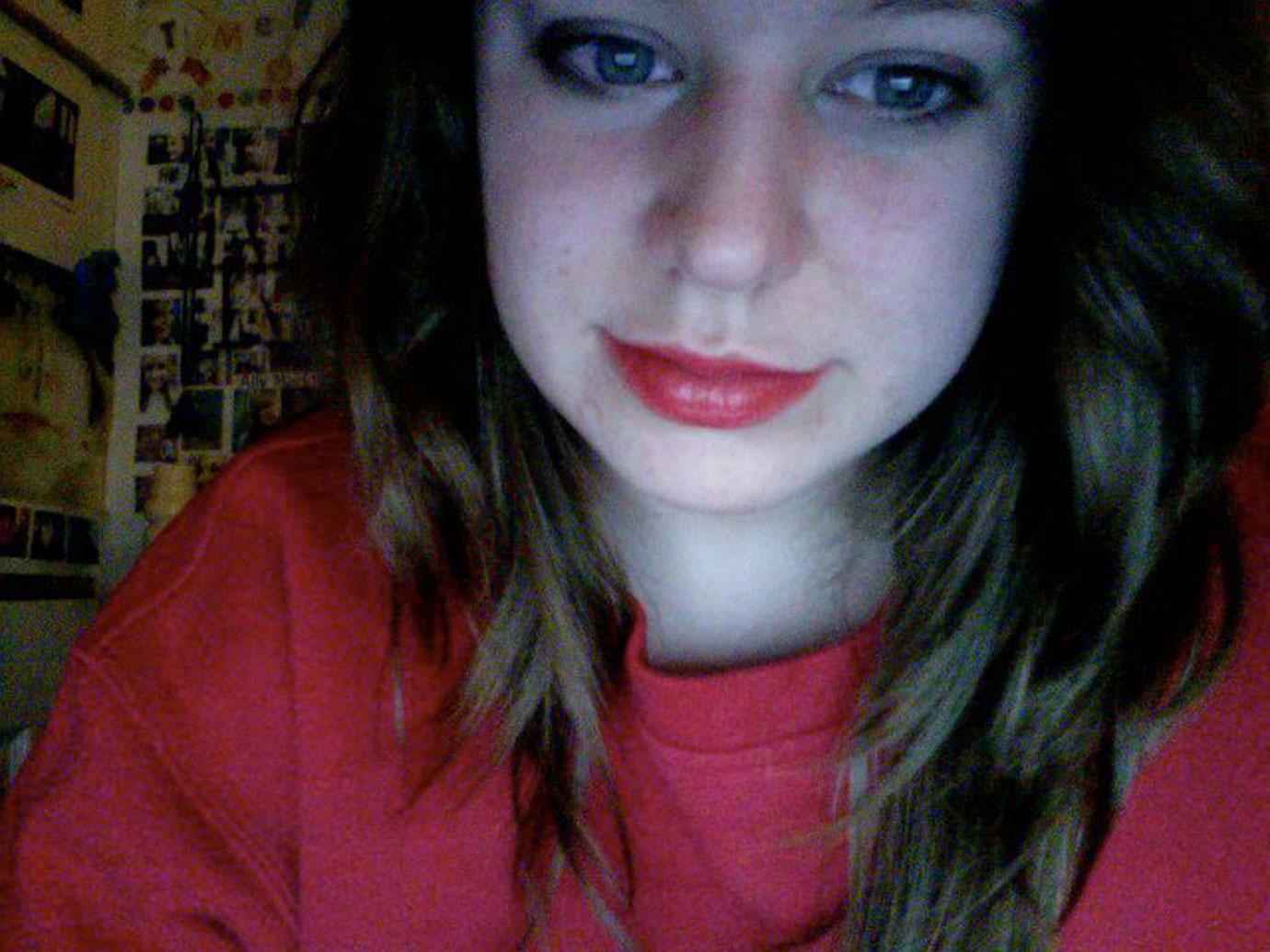 Sometime between 11 p.m. and midnight, Carter said goodnight to Katelyn and went to a friend's house, although the two continued to text each other. He took a bag of her papers for throwing in a bonfire with him. According to his statements reported in local media, they were documents Katelyn wanted to shred and she didn't own a shredder.
Article continues below advertisement
The last message he got was a text with a photo attached. It showed Katelyn and was a photo she treasured as it was an artistic shot taken by her boss.
KATELYN GOES MISSING
In the early morning hours of Aug. 14, Carter returned from his friends' to his own bed at 4 a.m. He stated he sent another text to Katelyn to wish her a good morning, expecting her to arise in time for her shift at Dave's Bridal starting at 11 a.m.
Having been up late, Carter slept in till just before he had to get to work at 5 p.m. at Papa John's pizza. He got to work on time and noticed he never got a text response from Katelyn. He was unaware that she was also a no-show at work that day.
Article continues below advertisement
He kept texting with no reply and began getting worried. Carter asked his boss if he could leave early, and drove to Katelyn's condo at 7 p.m. to search for her.
Carter let himself in. Another concerning sign was her car, still parked in the parking lot, reports noted. At this point, it was obvious to him that she hadn't gone to work, and he reported becoming increasingly more worried.
When he entered through the front door, he found no sign of Katelyn. Her dog was locked in a second-floor bedroom, not the usual place where she would have left her pet.
He began making phone calls.
Article continues below advertisement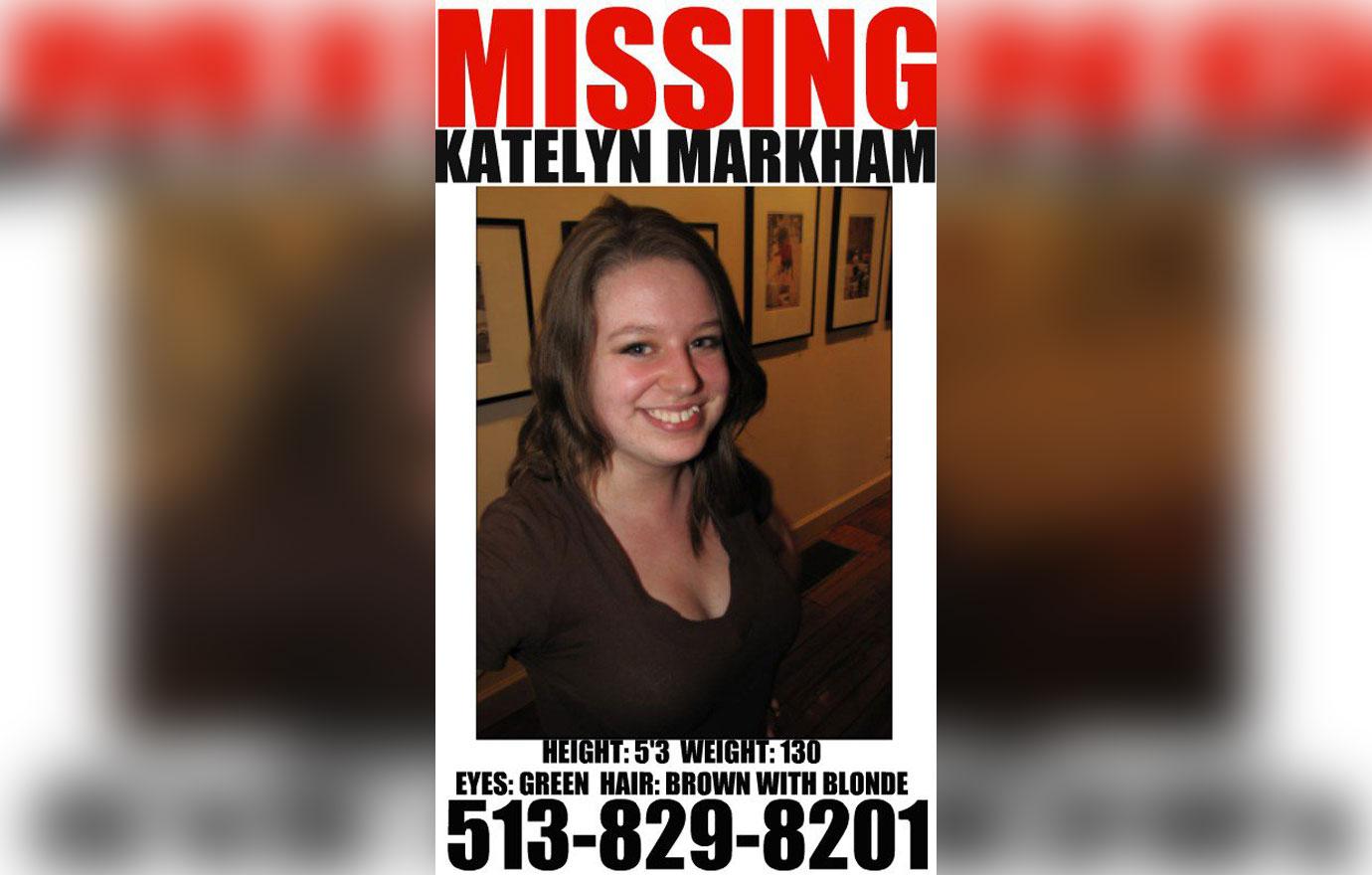 THE SEARCH
Carter's concern turned to a feeling of dread, by his account. He began dialing for help. He phoned her father, who up until a few weeks earlier had lived in the same condo with her. He called and texted other friends, feeling somewhat frantic. He drove to a nearby friend's house because he couldn't reach the friend by phone and wanted to see if Katelyn was there.
At 7:58 p.m., Carter made a 911 call.
Article continues below advertisement
Authorities walked into the same scene Katelyn's fiancé left at her condo, except he'd already let her dog, Murphy, outside. There were no signs of disturbance, yet a few clues indicated something was off. When Carter arrived, he found Murphy in the wrong room — the dog was normally left in the bathroom if she was going out.
The police noted Katelyn's purse and car keys were found in the same room where the dog had been locked, but her cell phone was nowhere to be found. Attempts to ping her phone failed, according to reports.
The search involved many volunteers who scoured the nearby area and began posting fliers around Fairfield, the Cincinnati suburb where she lived. Her phone records were checked but no activity registered. None of her bank accounts had been touched.
Article continues below advertisement
A quietness invaded the community as the days passed without a sign. The search continued, and the story picked up media attention.
An organization called EquiSearch came up from Texas, and with their horses, searched the area in the first few weeks of Katelyn's disappearance.
Radio and TV stations ran the story, including several interviews on air with John Carter. The community had high hopes because nearly everyone had heard about the missing art student.
Article continues below advertisement
REMAINS FOUND
Katelyn was an outgoing, cheerful person with many friends. Along with her friends from two jobs, she had a collection of art school friends and acquaintances through an internship. At the time of her disappearance, she was getting ready to graduate and she and Carter planned to move to Colorado.
Katelyn was born on Aug. 16, 1989, and adopted while still an infant.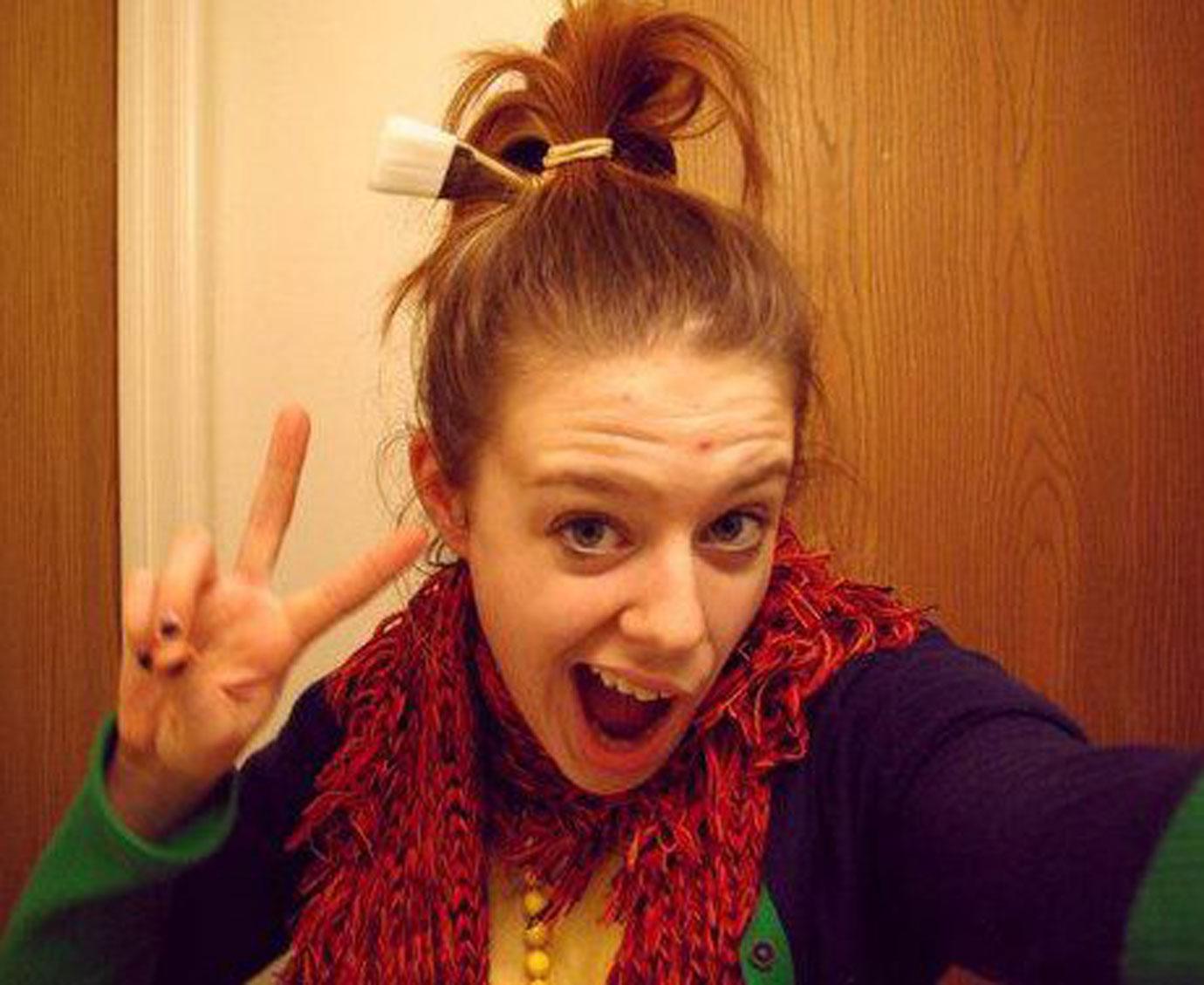 Article continues below advertisement
Within days of her disappearance, she was listed as a missing person, and her family organized a large search effort. She and Carter were together for six years when Katelyn vanished, and he continued to try to find her. But the leads went cold, and a year later, she was still a missing person.
April 7, 2013, was a typical breezy spring day, another Sunday, and a couple decided to spend the morning searching for scrap metal along Big Cedar Creek in Cedar Grove, Indiana. The area they chose was littered with trash, but Andy Hicks noticed something that stood out among the aluminum cans and debris: a jawbone.
Article continues below advertisement
When Hicks bent down to look more closely, he found a human skull still wrapped in a Kroger plastic shopping bag. He later told WLWT5 that it didn't look like anyone was trying to hide the bones. Hicks immediately called the police.
It had been 20 months since Katelyn went missing. The remains were in such condition that dental records had to be used for identification. The dumpsite was 30 miles from Katelyn's condo and there was a short wait to hear the news. The remains belonged to Katelyn, who would have been four months from her 24th birthday.
For her family, it was a relief to know what they had suspected: she was a homicide victim. But the skeletonized remains yielded no clues as to how she was murdered. The evidence at the dumpsite would provide no clear break in the case, and again the trail went cold.
Article continues below advertisement
A SUSPECT?
Police knew Katelyn was murdered, and they believed, based on evidence at her condo, that she knew her killer. After interviewing dozens of friends and acquaintances, along with family members and neighbors, they had no eyewitnesses and no suspects.
Carter was the last person to see Katelyn alive, but was officially cleared after interviews with police, including a voice-stress test. Local authorities reached out for help from the FBI.
It wasn't until 2018, now nine years after Katelyn was murdered and dumped in a trash field, that a promising lead developed relating to another similar murder case.
On Aug. 1, 2018, the mother of 23-year-old Ellen "Ellie" Wick reported her daughter missing. No one had seen or heard from Ellie for two days. Within a month, a suspect named Michael Strouse was arrested, according to reports. He was tried and convicted with copious evidence of guilt.
Article continues below advertisement
The crime took place in West Chester, less than a 45-minute drive from Fairfield. Both victims were young women. Weik was murdered by asphyxiation after Strouse placed a bag over her head. The body was also dumped in a field.
Article continues below advertisement
Strouse made a plea deal, agreeing to plead guilty for a reduced charge from aggravated murder to murder, then received the maximum sentence: 15 years to life, according to reports. He would be parole eligible in about two decades.
He had little motivation to confess to another murder, but there are several facts that caused police to rule him out as a viable suspect in Katelyn's killing.
Strouse admitted to stalking Ellie for months before he killed her, and she called police for help during this period. He was also her ex-boyfriend at the time.
What made Strouse a likely suspect, briefly, was the fact that he knew Katelyn. At least one photograph surfaced from social media showing Strouse pictured with Carter, reports noted.
Article continues below advertisement
JOHN CARTER THE MURDERER?
Although authorities cleared Carter as a suspect, there are several facts that cast suspicion on his whereabouts and actions, according to reports and locals.
He has only a partial alibi for the period in which the murder took place. Although he was partying with friends, witnesses do not have the same story about his constant presence among them. He had a key to her condo, and the party he attended was only a few miles away.
A witness reported tension between the couple on the night she was killed. Katelyn's best friend stated Katelyn and John had an argument two days before she was murdered. Carter stated during the 911 call he made that there had been no recent conflict.
Article continues below advertisement
Katelyn agreed to go with Carter to the Friday night festival, although she was tired. She agreed to do mushrooms with him on Saturday, even though she had a long day at work and expected more of the same the next day.
He was heavily involved in her life when she was murdered and had access to her condo.
Katelyn's remains were discovered within two miles of Carter's family's property.
Despite saying he sent her a "good morning" text before he went to bed at 4 a.m., phone records do not show such a text was sent. A Facebook page dedicated to finding justice for Katelyn casts doubts on Carter's veracity on several points.
Article continues below advertisement
THE SEARCH TODAY
The police have not indicated any new leads in solving Katelyn's murder, even now, years after she was killed.
David Markham, Katelyn's father, has expressed dismay and frustration with the slow development of the case. As 2015 ended, Markham held a press conference. The Fairfield police issued this statement shortly afterward:
On December 18, 2015 David Markham held a press conference requesting that the investigation into the murder of Katelyn be handed over to the Butler County [Indiana] Sheriff's Office. The Fairfield Police Department has been assisted by several agencies during this investigation, all in an effort to bring the individual(s) responsible for Katelyn's death to justice. We are open to other law enforcement agencies reviewing the investigation. We have spoken with the Butler County Sheriff's Office and BCI. We will try to arrange a meeting with them in the near future.
Butler County agreed to take a look, but Katelyn's case file still officially rests with the Fairfield police.
It has been nearly ten years since she was murdered. Currently, a $100,000 reward is offered for information leading to an arrest.
But, there have been no arrests, no clues, no answers.
Become a Front Page Detective
Sign up to receive breaking
Front Page Detectives
news and exclusive investigations.
More Stories