FAMILY CHARGED IN WEST VIRGINIA ORPHAN BOY'S MURDER TURN ON GRANDMOTHER IN BID FOR REDUCED SENTENCE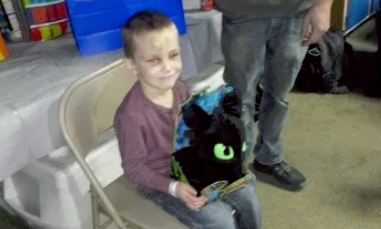 The three family members charged with murdering an orphaned boy in West Virginia, less than a year after his father fatally overdosed are starting to turn on one another.
Michelle Boggs, 49, Peter Wodzinski, 32, and his wife Chasity Wodzinski, 29, were set to stand trial for the murder of Keaton Boggs, 5, next month. Front Page Detective has learned however that lawyers for Chastity and Peter are now seeking a severance, believing that separate trials will ultimately exonerate their clients in their nephew's death.
Article continues below advertisement
Keaton Boggs died last year after months of abuse claim prosecutors. Chasity Wodzinski and Michelle Boggs are the boy's biological aunt and grandmother, respectively, while Peter is his uncle and Chasity's husband. The boy's mother-who has been sober for two years -lost custody after being arrested for selling less than $160 worth of methamphetamine. His father, a U.S. Army veteran who served in Afghanistan, suffered a fatal overdose shortly after returning from a tour in the Middle East.
Documents state the abuse started when Keaton Boggs was sent to live with his grandmother, who assumed custody in the wake of her own son's fatal overdose. A family member told Front Page Detective that Michelle and Chasity told people Keaton injured himself after falling down the stairs or chasing the dog.
Article continues below advertisement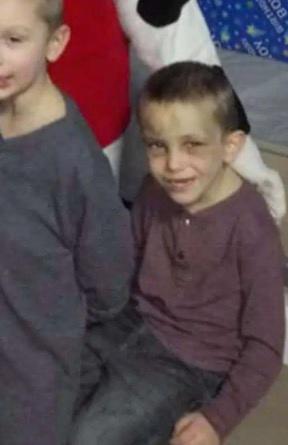 The abuse was so bad that just weeks before his death, Keaton attended his birthday party covered in bruises. Photos showed the boy with his head swollen and one eye partially shut as he smiled and opened presents.
Article continues below advertisement
Keaton was close to death when he arrived at a West Virginia Hospital in March, 2020 according to the criminal complaint. Medical staff alerted police once they began to examine the boy and noticed apparent signs of prolonged physical abuse in addition to bleeding on his brain.
Records show that workers were flummoxed when they learned Keaton Boggs was driven to the facility by his family rather than by an ambulance. That bewilderment quickly dissipated when staff began speaking to the three defendants about Keaton's injuries. Each had a different story about what happened, leading authorities to suspect something far more sinister.
Article continues below advertisement
All three defendants pleaded not guilty. Michelle even went so far as to petition the court in hopes that she might be released from jail and placed on house arrest while awaiting trial. That request was denied by the court.
Harrison County, West Virginia, assistant prosecutor Gina Snuffer presented a timeline of Keaton's final hours while objecting to Michelle's petition. The young boy was found unconscious by his aunt and grandmother hours before he arrived at the hospital, Snuffer explained in court.
Michelle and Chasity decided they would drive Keaton to the hospital rather than alert any medical professionals or emergency responders, a decision that court filings suggest may have cost the boy his life.
When they arrived at the medical facility, Keaton was quickly intubated by staff who resuscitated the boy. He was then airlifted to a different hospital because of his worsening condition. It was too little, too late by the time doctors started to operate on Keaton, who had already suffered a "catastrophic brain injury" that would have left him with debilitating brain damage even if he had managed to survive.
In addition to his internal injuries, Keaton also had bruising to his entire face and collarbone, and cuts all over his body. One of those cuts was a laceration to his genitalia, which had caused damage to his testicles. Snuffer told the court this injury came from his grandmother.
"She told him she would cut it off if he didn't stop playing with it," said Snuffer
The three defendants each face 15 years to life in prison. It is likely that a single trial would result in the same conviction for each of the three, while separate trials would allow lawyers to call the co-defendants to the stand to testify for or against one another. This request is being taken under consideration, but could be quickly rejected by the court as they try to streamline proceedings amid the ongoing COVID-19 pandemic.
The trial, or trials, are set to start some time next month.
Become a Front Page Detective
Sign up to receive breaking
Front Page Detectives
news and exclusive investigations.
More Stories