Convicted killer's family raises thousands for Kentucky Gov. before pardon. The feds have now taken the case.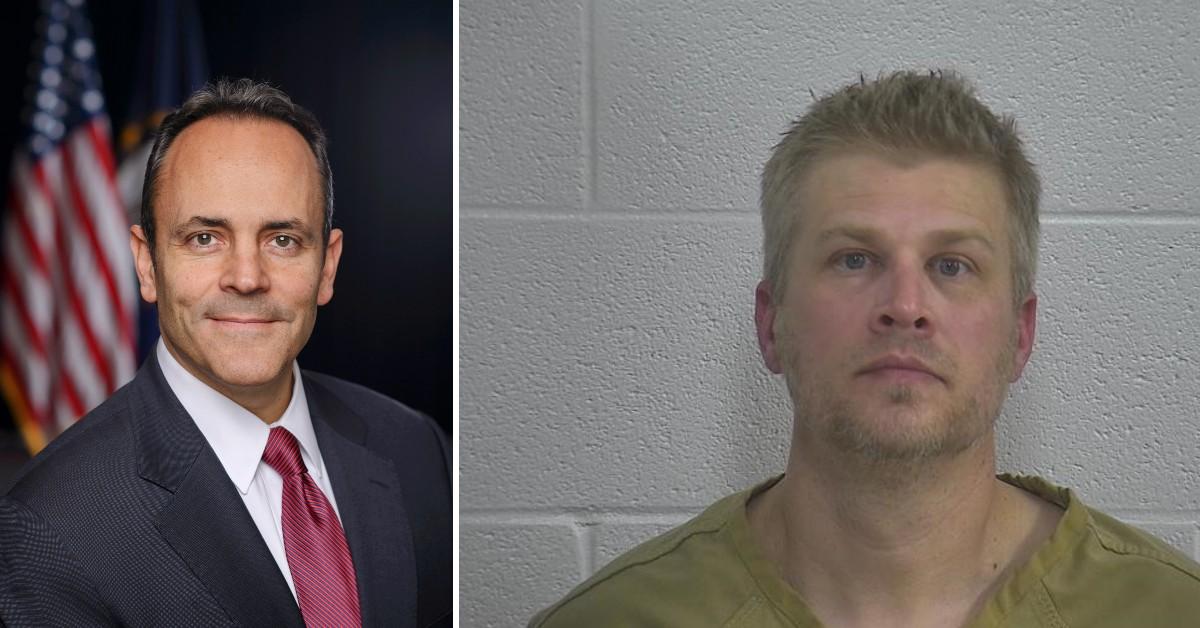 In 2017, Patrick Baker was convicted in Kentucky of killing a man in front of his children during a home invasion. Months later, he received a pardon after his family held a fundraiser for the state's governor.
Article continues below advertisement
Now, in 2021, Baker finds himself back in cuffs for the same crime as federal officials charged him in connection to the killing.
It's the latest development in the years-long case involving homicide and a possible buying of a pardon by a prominent Kentucky family.
Article continues below advertisement
In 2014, Baker and a co-defendant posed as law enforcement to force their way into the home of Donald Mills, according to the Louisville Courier-Journal. The duo fought with Mills before shooting and killing him. The victim's wife and children were home at the time of the shooting.
Baker and the co-defendant restrained the wife, took various items and fled the home.
In 2017, a Kentucky judge sentenced Baker to 19 years in prison after his conviction for reckless homicide.
Article continues below advertisement
There were calls for Baker's release from prison. Members of Baker's family held a fundraiser for then-Gov. Matt Bevin (R-Ky.) The fundraiser raised $21,500 to help campaign debt, according to the Courier-Journal.
Baker's brother and sister-in-law also gave $4,000 to Bevin's campaign, according to the publication.
In 2019, on his way out of office, Bevin issued hundreds of pardons, including one for Baker. The suspect had only served two years behind bars, but his sentence was commuted and Baker was released. The co-defendant remained behind bars.
Article continues below advertisement
According to the Courier-Journal, Bevin wrote in his pardon the evidence against Baker was "sketchy at best" and that he was not convinced that justice was served in Mills' death.
The decision left Mills' family and the prosecutors bewildered.
Last week, federal officials unsealed a new indictment against Baker that charged with the use of a firearm that caused a person's death. According to the indictment, Baker used a 9 mm during drug trafficking of oxycodone and the robbery and killing of Mills.
Baker was booked into the Laurel Correctional Center outside of London, Kentucky, on May 31 and is being held without bail. He made his first court appearance on June 1 and pleaded not guilty to the charges. His trial is currently set for later this summer.
Become a Front Page Detective
Sign up to receive breaking
Front Page Detectives
news and exclusive investigations.
More Stories