A Mother Of Two Mysteriously Vanished. The Last Accounts of Her Have Remained Consistent But Puzzling As Four Year Have Passed.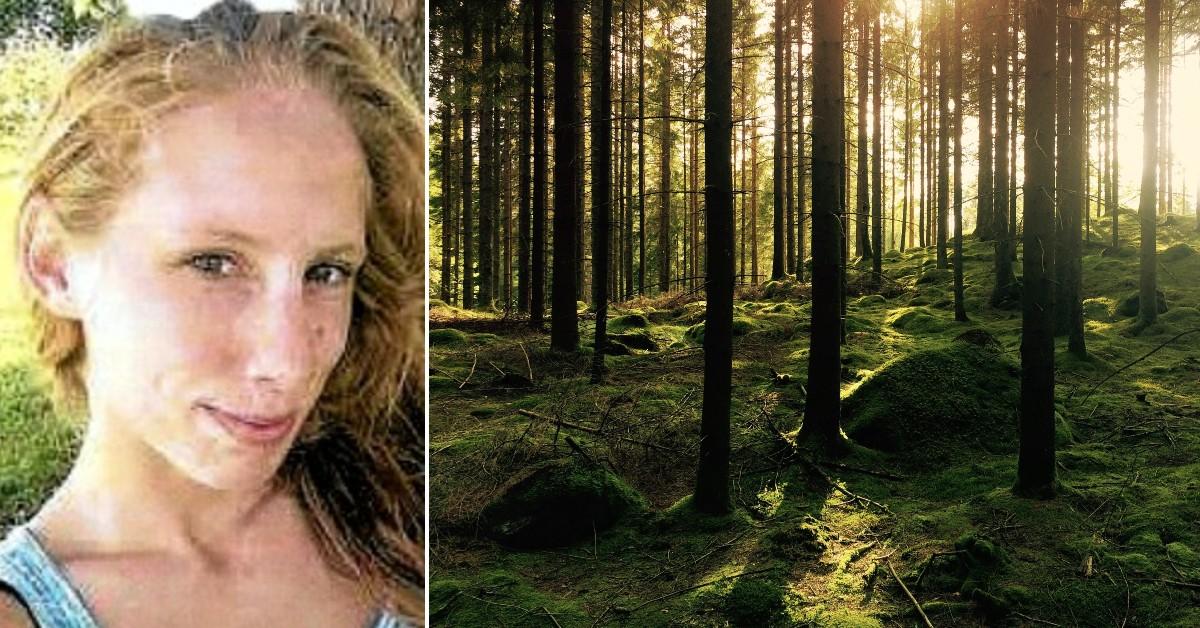 All was well on a typical cloudy spring day in rural Kentucky on March 27, 2018. Then that all changed suddenly and tragically for a family in Kaler, Kentucky.
Article continues below advertisement
Where was Samantha Sperry? The loving mother of two and beloved family member seemingly vanished into thin air.
Sperry's mother reported her missing in the early morning hours that day when no could find her. That led to searches through dense woods, social media alerts and network television attention.
Article continues below advertisement
People on horseback and ATVs and K-9s searched the Kaler Bottoms area of Graves County.
Nothing turned up. She was gone without a trace.
Article continues below advertisement
More than four years later, there are more questions than answers in the then-25-year-old's disappearance. "I can remember just feeling dread … heart-stopping, numbing paralyzing fear," Sperry's mother, Tina Artis, told the Paducah Sun in 2021.
One big reason investigators have had trouble making headway in the case is that all the stories from those who claimed to see her last have remained consistent, though puzzling.
Article continues below advertisement
According to the Paducah Sun, Sperry arrived at Paul Holder's home with her on-again, off-again boyfriend Rhen Hendrickson. They told police that she was upset and started walking toward the woods when Hendrickson's father, Dusty Holder, rode up on an ATV.
According to their account, Sperry wanted to go for a ride, so they headed toward the Kaler Bottoms, according to the Paducah Sun. Graves County Sheriff Jon Hayden said conditions were not ideal that day. "It's a very rural, remote area," Hayden told the outlet. "Very swampy, and when all this occurred, we'd had a lot of rain."
Article continues below advertisement
Holder told police that they wound up getting stuck and spent the night on the ATV while keeping the engine on to stay warm. The next day, Holder said, they left the woods and wound up on Kentucky Highway 131, where he went one way and Sperry went the other.
That's last account of Sperry's whereabouts.
Article continues below advertisement
According to Sperry's aunt, Amanda Stevens, not all was well with Sperry at that time. She told WKMS that Sperry had dealt with drug addiction and was once again struggling with it. Stevens told the outlet in 2021 that the last time she'd spoken with Sperry didn't go well, so she planned to give her some time to decompress.
"I thought, I'll give her a couple days to cool down, try again, reach out and say 'Hey, let's go to rehab again and let's just get you better,' but the next information I get is that she is missing," Stevens recalled.
Article continues below advertisement
Regardless, none of the accounts mentioned drugs, and Artis said he finds it hard to believe that no one saw her on Highway 131 at a time when the road should have been busy with traffic.
"It's frustrating on so many levels," Artis said. "We don't have our closure. We are stuck in a grief cycle that can't move forward. We can't go to the next phase simply because we have so many unanswered questions. School would've been in session, there would have been buses coming through, there would have been parents taking their kids to school to drop them off and headed to work. There would've been someone who would've seen her."
Article continues below advertisement
Police are not giving up while holding out hope that they can either find her or find out what happened to her.
"This case is not closed, and this case will never be closed until we find out what happened to Samantha," Hayden told WKMS.
Become a Front Page Detective
Sign up to receive breaking
Front Page Detectives
news and exclusive investigations.
More Stories