'Your sister is going to jail': Khole Kardashian arrest and jail stint became a TV sensation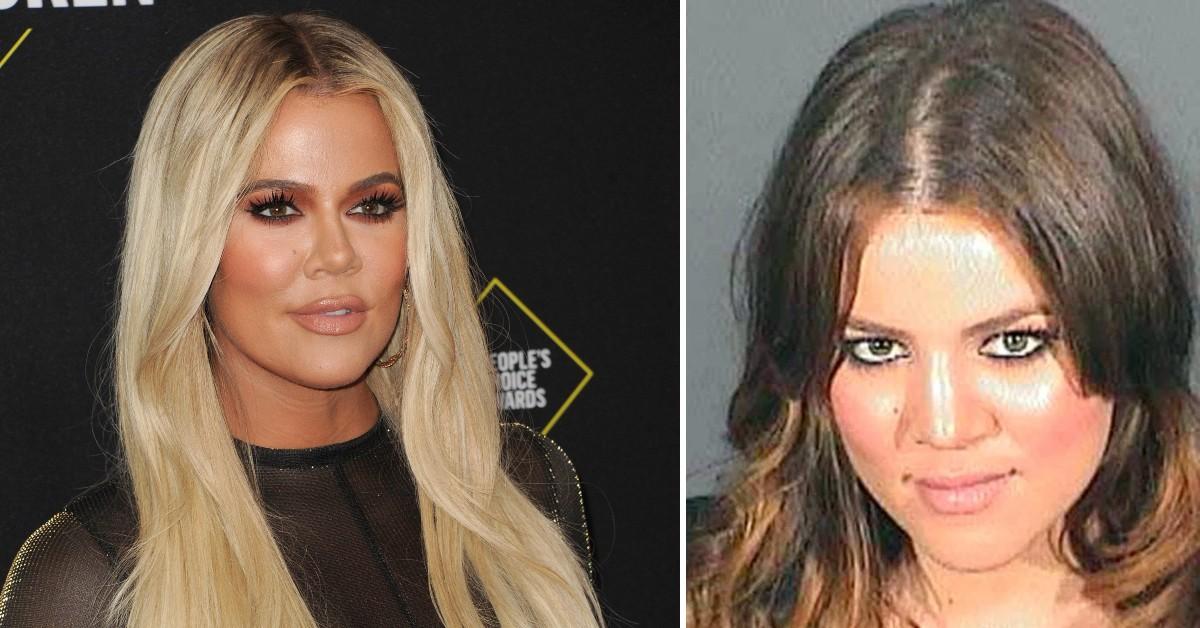 The Kardashian-Jenner clan is a well-known American family across the globe. They're notorious for their father, Rob Kardashian's involvement in the O.J. Simpson case, the infamous sex tape between Kim Kardashian and singer Ray J, and several more incidents.
Article continues below advertisement
Aside from the occasional lawsuit, the Kardashians and Jenners tend to avoid legal troubles. However, the youngest Kardashian daughter, Khloe, found herself in serious trouble after a run-in with the law a decade ago.
On March 4, 2007, police arrested Khloe Kardashian in Los Angeles County for driving under the influence. According to BuzzFeed News, the cause of her drunk driving was her grieving the death of her father. However, Robert died on Sept. 30, 2003, so the anniversary of his death was nowhere near Khloe's arrest date.
Article continues below advertisement
At her arrest, the Kardashians were filming the show's first season, "Keeping Up With the Kardashians." The first season revolved around Kim's sex tape scandal and the family grieving during the fourth anniversary of Robert's death, which Khloe mentioned was the reason for her arrest. Many assume that her father's death was used as a way to make Khloe's DUI more sympathetic to the public, as the Kardashians were trying to rebuild the family's image after Kim's leaked sex tape.
While the family was filming during Khloe's arrest, the incident was not included in the show. However, the family did create a re-enactment of the arrest, in which a "drunken" Khloe is pulled over by police and asked to do a sobriety test. Throughout the episode, the family retrieves Khloe from jail, taking viewers on a journey throughout the entire process.
Article continues below advertisement
At her trial, a judge sentenced Khloe to community service and probation. According to People, Khloe completed her community service but violated her parole after missing two court-ordered driving and alcohol education classes, as she had been vacationing in Australia at the time. As a result, a judge sentenced her to 30 days in jail on July 3, 2008.
"Kim, would you stop taking pictures? Your sister's going to jail."
- Kris Jenner
Article continues below advertisement
This infamous line was spoken by mom Kris Jenner as the entire clan rode with Khloe as she turned herself in. Cameras followed the family as they drove together to drop Khloe off at the Vans Nuys courthouse, where she would surrender. After surrendering, she was booked at the Century Regional Detention Facility jail in Lynwood, the same place fellow socialite Paris Hilton spent her time during her DUI case.
Khloe stayed at the detention facility for a brief period, entering at 10:36 a.m. and being released at 1:29 p.m. on July 18, 2008. As reported by People, the police had an early-release policy for nonviolent offenders to prevent overcrowding in jails.
Since her arrest, Khloe has managed to stay out of legal troubles. She now has a daughter with NBA player Tristan Thompson and recently finished the last season of her family's notorious show, which ran for almost 15 years. However, Khloe's arrest is just one of many scandals the family has and continues to be involved in.
Become a Front Page Detective
Sign up to receive breaking
Front Page Detectives
news and exclusive investigations.
More Stories