Inside the criminal mind: Was Kim Potter grabbing a gun reckless or tragic accident?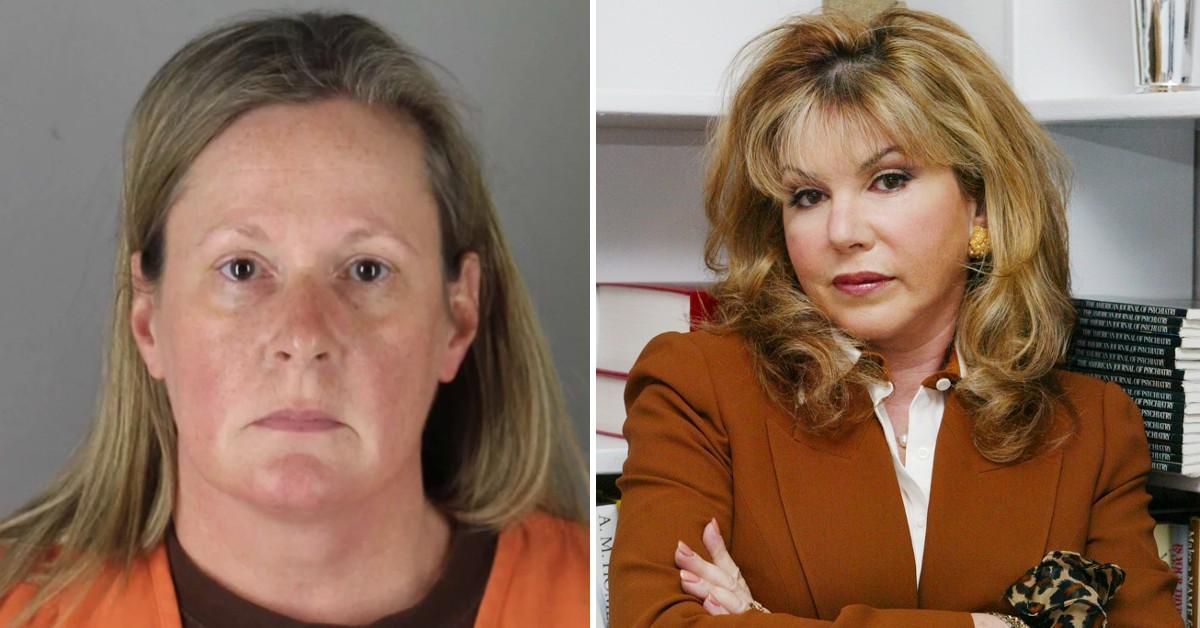 When Kimberly Potter sat in her Immaculate Conception Elementary School classroom, listening to a police officer talk about bicycle safety, visions of becoming an officer herself danced in her head.
Article continues below advertisement
She thought, "police are good people." As she dreamily contemplated a career of service to her community, she never could have imagined that, years later, she'd be on trial for grabbing her handgun instead of her Taser, and fatally shooting 20-year-old Daunte Wright outside Minneapolis, Minnesota.
In junior high school, she became a school patrol officer, helping younger students across the street. In high school, she joined the Explorers. In college, at St. Mary's, she got her degree in criminal justice and sociology. Then she became a law enforcement officer in 1995 and took on extra responsibilities as a crisis negotiator, advocate for domestic violence victims and part of the Memorial Honor Guard – carrying the casket of officers who were killed in the line of duty.
Article continues below advertisement
She had an untarnished record up until April 11, 2021, when she was involved in a traffic stop gone wrong.
Now, on trial, she is 49 years old, married to a retired police officer, with two sons, one in college and one in the marines.
WHAT WENT WRONG
On the afternoon of April 11, 2021, while acting as a field training officer, her trainee, officer Anthony Luckey, decided to make a traffic stop on a car for violations, including a blinker on inappropriately, an air freshener hanging from the rear-view mirror and expired tabs.When they ran the driver's name through the system, they found Wright had other violations — a suspended driver's license, a temporary protective order filed by a woman and a warrant for a weapons violation. That meant they had to arrest him. There was also evidence of marijuana in the car.
Article continues below advertisement
When Wright suddenly started resisting arrest and getting back in the car to drive away, things descended into chaos and Potter, in order to save the two officers on either side of the car, decided to use her Taser, but grabbed her handgun instead and fatally shot Daunte. After 26 years as a patrol officer, and threats of violence towards her and others in the Brooklyn Center Police Department, she regretfully resigned to "protect my police family."
In Minnesota v. Potter, she's charged with manslaughter in the first- and second-degree. Prosecutors and defense attorneys agree that she meant to draw her Taser and didn't intend to kill Wright. Now the jury must decide whether it was simply a tragic accident or a negligent or reckless crime.
But can she get a fair trial with the shadow of George Floyd hanging over her? The crime she's accused of occurred while the trial of Derek Chauvin was ongoing. The two crime scenes were mere blocks away from each other. The rage towards the police for crimes against black victims permeated the air and was felt by all officers – including Potter, distracting her when they made that fateful traffic stop.
Article continues below advertisement
Now, ironically, her trial is in the same Minneapolis courtroom where Officer Chauvin was found guilty of murder, with some of the same prosecutors, and most importantly, the same resentment towards white police officers who kill Black victims.
MORE ON:
police misconduct
WHAT HAPPENED AT THE TRIAL
Both the prosecution and defense have rested, after a final day of defense testimony from Laurence Miller, Ph.D., a forensic psychologist, and Potter, herself.
Article continues below advertisement
Miller, an expert in memory, was a classic example of what an expert witness should never do. Not only was he pompous, he used confusing scientific jargon that put the jury to sleep. The gist of his testimony was about a phenomenon called "action error" or "slip and capture error" when it relates to police and weapon confusion shootings.
This phenomenon occurs when people think they're doing the right thing, but the mind is reverting back to an older memory and doing the wrong thing. They don't realize it until after they've made the mistake. The example he used was when, at the beginning of a new year, people still write the old year out of habit. The point of his testimony was to explain why Potter erroneously reached for her handgun, with which she had more experience, instead of her newer Taser. But this may not have been clear to the jury.
Article continues below advertisement
The last witness was Potter, dressed modestly as if for church, with a manner like a schoolmarm. She was clearly suffering from post-traumatic stress disorder with depression and had all to do to hold herself together after days of hearing testimony about, and watching body-cam videos of, her shooting of Daunte Wright. She may also have been on medication for PTSD that caused her to seem blank.
She cried on some occasions but then quickly pulled herself together, as if embarrassed to let her vulnerability show through. She was trapped inside a police officer's mindset after having been taught to be tough for most of her life. Yet the jury needed to see her humanity and remorse. There was only one time when she sobbed and briefly lost control. It was when she was asked about Sgt. Mychal Johnson, her longtime supervisor, who'd joined them as backup.
This triggered her memory of the crucial moment when he was halfway in Wright's car, trying to keep him from putting the car in gear. Potter said, Johnson "had a look of fear on his face. It's nothing I've seen before…." She broke down, and it was clear that seeing her 'rock' that way made her realize that the situation was about to spin out of control. "It just went chaotic…. Then I remember yelling, 'Taser! Taser! Taser!'…. Then he told me I shot him!"Later on, after unrelenting, rather sadistic questioning by the prosecutor, criticizing her job performance after she shot Wright, Potter broke down into a heap of sobs.
Article continues below advertisement
Now the jury will deliberate. The defense has argued that it was an accident and that, even if she had intended to shoot Wright, she was justified in using deadly force because Johnson and Luckey were at risk of great bodily harm.
As for the verdict, it will depend upon whether the jury will be able to see through her predominantly stoic demeanor to the little girl who'd wanted to become a police officer to help her community, had never fired her gun or even her Taser before, and had committed a tragic mistake – not a crime.
Carole Lieberman, M.D., M.P.H., is a Board Certified Beverly Hills Forensic Psychiatrist/Expert Witness who has worked on hundreds of criminal (and civil) cases. She's a bestselling/award-winning author and her upcoming book, Murder By TV: A Descent Into Madness, is the story of the Jenny Jones Talk Show Murder for which she was the defense psychiatrist. Dr. Lieberman is an Emmy-honored News-Talk commentator. She's appeared on Oprah, Today, Good Morning America, CNN, FOX, HLN, ABC, CBS, NBC, Court TV, Law and Crime and many more. She was trained in Forensic Psychiatry at NYU-Bellevue. (www.expertwitnessforensicpsychiatrist.com)
Become a Front Page Detective
Sign up to receive breaking
Front Page Detectives
news and exclusive investigations.
More Stories