KRISTIN SMART CASE UPDATE: INVESTIGATORS LAUNCH SEARCH WITH CADAVER DOGS AT HOME OF PRIMARY SUSPECT'S FATHER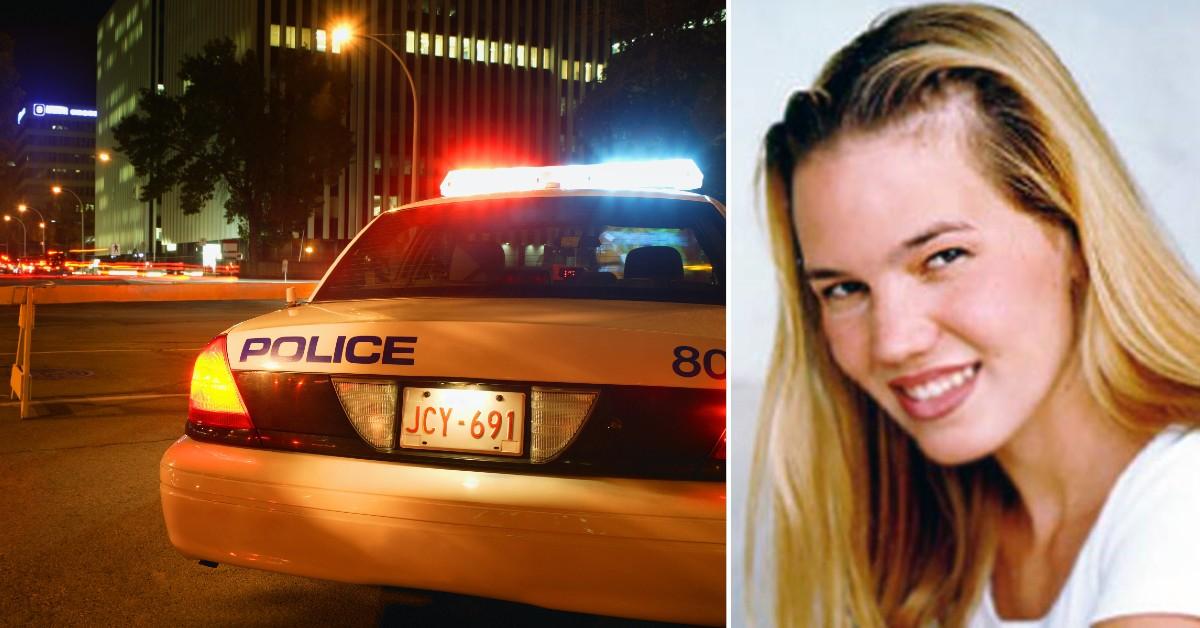 California college student Kristin Smart went missing 25 years ago this May, but her family said they are "encouraged by the news" authorities have launched a new investigation at the home of Ruben Flores, the father of prime suspect Paul Flores.
Article continues below advertisement
The San Luis Obispo County Sheriff's Office said in a news release obtained by FrontPageDetectives they served a search warrant and have "been authorized to utilize cadaver dogs and ground penetrating radar" on the property in Arroyo Grande.
The process, which began Monday and reportedly appears to be focused on an area underneath the home's deck, "could potentially take one to two days to complete," the sheriff's office noted of the "active and on-going investigation."
Article continues below advertisement
"We are encouraged by the news of today's search of Ruben Flores' property," Smart's family said in a statement, according to ABC News. "We appreciate the vigilance and professionalism of Sheriff Ian Parkinson and his department and our family looks forward to learning more in the hours and days ahead."
In another case twist, police arrested Paul Flores, now 43, in Los Angeles last month on suspicion of a weapons charge, according to an Los Angeles police spokesman.
At the time, San Luis Obispo County Sheriff's Office spokesman Tony Cipolla confirmed the news, noting "the arrest originated as a result of information obtained during our search warrants last year at the home of Paul Flores as part of the Kristin Smart investigation."
Article continues below advertisement
Smart was in her freshman year at California Polytechnic State University, San Luis Obispo, when she attended an off-campus party on Memorial Day weekend in 1996. She made her way back toward her dorm early in the morning on May 25 with friends Cheryl Anderson and Flores, who was the last to see her alive.
Anderson later told investigators she parted ways with Smart and Flores and continued on to her dorm. Flores claimed he too left Smart when he approached his residence hall.
On May 27, a friend who lived in Smart's dormitory called campus police and reported the 6-foot-1-inch communications major missing.
The investigation into Smart's disappearance reportedly got off to a slow start and was mired in missteps.
Detectives did not search Smart's room until June 5 and waited five more days to search the room of Flores, who by then had moved out since the school year had ended.
The San Luis Tribune reported that in a taped June 19 police interview, Flores allegedly admitted he lied about how he had gotten a black eye before changing the story and then abruptly refusing to answer more questions.
"Having adult kids, myself, I can certainly empathize with all they've been through," Sheriff Parkinson has said of Stan and Denise Smart's pain after their daughter vanished.
He added: "Our relationship has been very strong, but it's tough because you have a crime — and a serious one — and you have to preserve the integrity of the case and try not to disclose any details that will jeopardize prosecution, even to the family."
Become a Front Page Detective
Sign up to receive breaking
Front Page Detectives
news and exclusive investigations.
More Stories