Inside The Criminal Mind: The Kristin Smart Murder Mystery And Push To Find The Killers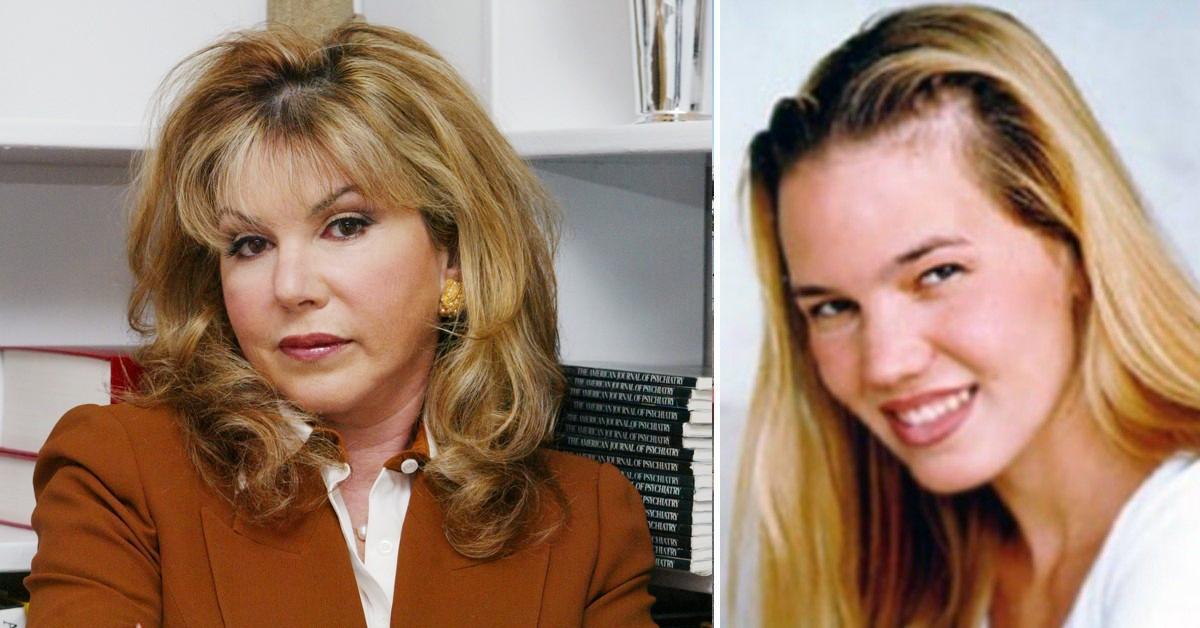 More than 25 years ago, on May 25, 1996, Kristin Smart, 19, a freshman at California Polytechnic State University in San Luis Obispo, California, left a party and was never seen again. Her body has never been found, but she was declared legally dead six years later.
Article continues below advertisement
It has long been presumed that she was raped and murdered. Currently, a trial is in progress against the classmate who was last seen with her, Paul Flores, now 45, and his father, Ruben Flores, now 81. Paul is charged with murder and his father is charged as an accomplice after the fact.
Why did it take 26 years for them to be brought to trial? The story of Smart's disappearance and the men who are likely behind it is a web of lies, half-hearted investigative work and a public relations cover up.
Who Was Kristin?
Smart was born on Feb. 20,1977, to Denise and Stan, American parents living in West Germany, working as teachers. They returned to the United States, and moved to California, where she was graduated from Stockton High School. Smart had a Norman Rockwell type childhood — a loving family (parents, a brother and a sister) who shared lots of fun together, a part in the Nutcracker Suite, Girl Scouts, church, and a lemonade stand. She was a surfer girl and a camp counselor in Hawaii. Her mom describes her as "a dreamer." Her dad describes her as "feeling invincible."
Article continues below advertisement
Ironically, it was this wholesome childhood that may have left her unprepared for the challenges of college life. She tried on different identities – names, hair colors and clothes – in an effort to find herself. Smart started out majoring in architecture, but found it more difficult than she'd anticipated. She struggled, became disillusioned and was thinking of dropping out. She called her parents every Sunday and they encouraged her to finish out the semester.
A former high school classmate, who sat behind Smart in math, said, "She was really shy. She wasn't a party girl in high school." So, he wonders if perhaps she sought out a party that fateful night thinking, 'I wish I had this fun in high school'.
Article continues below advertisement
WHO WAS PAUL FLORES?
Paul was born on Oct. 22, 1976, to a Hispanic father, Ruben, who was born in Compton, California, and a Caucasian mother, Susan, who was born in New York. She moved to Southern California and worked in a bank, where she met Ruben, who was 10 years older. Ruben must have seen Susan as a vulnerable young woman who he could control, and married her within the year. They had a daughter before Paul was born. Ruben worked for the telephone company.
Photos of Paul, as a little boy, give the impression of his being an angel, with his platinum blonde hair and cute round face. But these looks were deceiving. People who knew him back then, recount several stories from his childhood that foreshadowed his becoming an alleged murderer. Two stories are most illuminating. First, when Susan ran a daycare from her house, Paul was fixated on a little girl and pushed her under water in the pool. She would've drowned if an adult hadn't dragged him away.
Article continues below advertisement
Next, is the middle school story of Paul stomping on the head of a meek little boy, knocking him unconscious and putting him in the hospital for almost a week with severe injuries. The school told Paul's parents to take him to therapy for anger management, but instead they left town and moved to Arroyo Grande.
Indeed, when anyone who knew him heard about Smart going missing, and the suspicions of Paul, they say they knew in their hearts it was true.
So, what could have happened to this angelic-looking boy to turn him into a monster, a boy who was consistently called 'creepy Paul', 'scary Paul', 'psycho Paul' and 'Chester the Molester' - even before he ever met Smart? Typically, murderers have been severely abused as children: physically, sexually, emotionally or by neglect. It has been whispered that Ruben was physically abusive to Paul, and we know that Paul witnessed domestic violence between his parents.
Article continues below advertisement
As for psychiatric diagnoses, throughout his life there were reports of him being awkward, strange, odd, a loner, someone who hid in a tree or peeped outside windows to stare at others, without knowing how to interact appropriately. His stutter was especially prominent when he was flustered, such as around girls. He fits the profile of Asperger's (a syndrome on the higher functioning end of Autism Spectrum Disorder) or Schizotypal Personality Disorder, as well as Antisocial Personality Disorder. These psychological problems have frustrated his efforts to socialize with people, to have friends, girlfriends and a normal life. These frustrations have been channeled into interactions consisting of primitive aggression, making his desires – mainly sexual – known by brute force rather than sweet talk or conversation.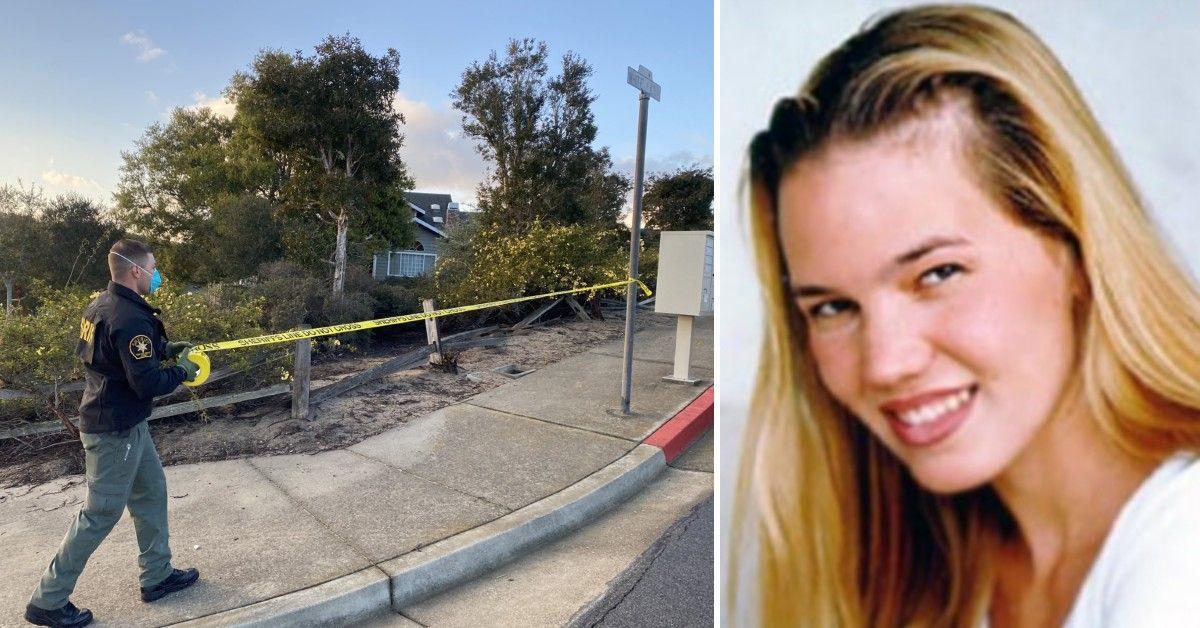 Article continues below advertisement
There are reports that Paul gave women – before and after Smart – date rape drugs. With his lack of social skills, he may well have thought that the only way he could get them to have sex with him is by putting them in a stupor so they couldn't fight back. Women have come forward with stories that illustrate how Paul was a predator, stalking them, groping their crotch, trying to pay them to urinate in front of him or sit bottomless on a glass coffee table with him underneath, holding a knife to their neck, and pushing them into places where no one would hear them scream while he forced himself on them.
WHO WAS RUBEN FLORES?
"The hairs on the back of my neck stood up when I met Ruben," said a coworker of his wife, Susan. Similar descriptions and stories of Ruben portray him as a man who lies as easily as he breathes.
Article continues below advertisement
For example, when Buster, a cadaver dog, trained to detect human remains, reacted to the mattress and other items in Paul's dorm room, Ruben denied it was Smart and said it could've been "steak."
Ruben was violent towards Susan, putting her in the hospital on at least two occasions. When Ruben's work took him away from home, Susan had an affair. They eventually separated and divorced.
Witnesses reported that Ruben tore down missing posters and called Smart a "dirty slut." Why would Ruben do this, when he didn't even know her? Had Paul complained to him that she was a beautiful female student who wouldn't go out with him? Had Ruben told Paul to simply take what he wanted?
Article continues below advertisement
Vanished
Smart did not seem to be acting herself at the off-campus party she attended on Memorial Day weekend in 1996. She was a sweet and beautiful girl, but perhaps it was her insecurities as a freshman attending a party, school pressure or loneliness that caused her to dress and behave somewhat flirtatiously.
She wore vinyl shorts, a midriff shirt and introduced herself as "Roxy," attempting to appear bold and confident.
When Paul met Smart at the party, he was flunking out of Cal Poly. He majored in dairy/crop science and had a 0.6 Grade Point Average. He only passed bowling. So, he may well have felt that he was running out of opportunities to have his way with her. He told someone at the party that he thought Smart was "hot."
He wanted to be with her, and it is likely he was scheming how to make this happen. At around 2am, when she was lying on a neighbor's lawn, seemingly inebriated, he saw his chance. Two students offered to walk her back to her dorm because she was unsteady on her feet.
Article continues below advertisement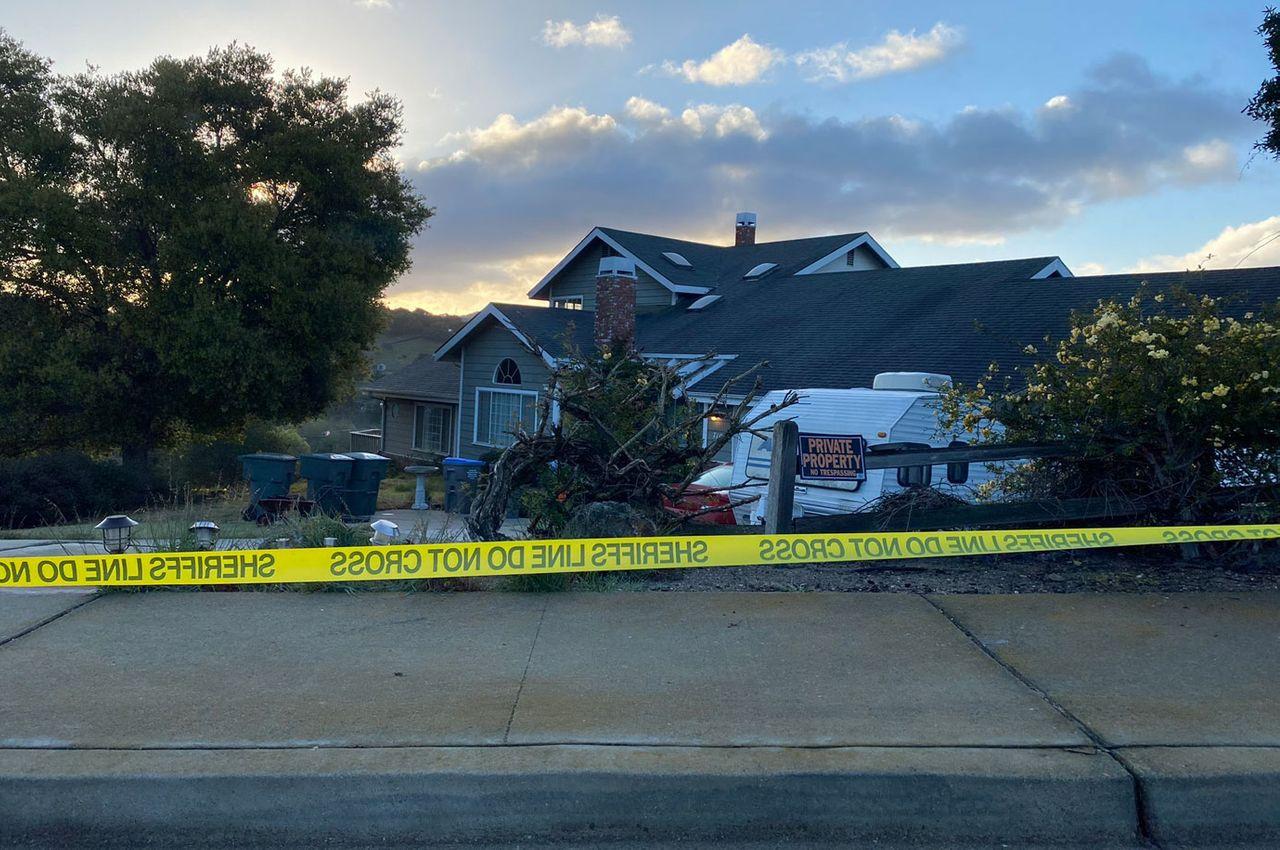 But Paul swooped in and assured them he would get her back safely. It was only 40 yards and 11 minutes from the party to her dormitory. That was the last anyone saw of her.
Article continues below advertisement
Gone Without A Trace?
What followed next was worse than the "Keystone Kops." The Cal Poly Campus police, San Luis Obispo police and sheriff's deputies, and even the FBI, made one misstep after the other – while time was ticking away and the trail got colder and colder.
In recent years, more clues and pieces of evidence have been discovered and gradually fitted together like a jigsaw puzzle: from cadaver dogs alerting to the mattress in Paul's dorm room at Cal Poly not long after Smart disappeared, to his collection of videotapes memorializing rapes of women he picked up in bars, found more recently.
Article continues below advertisement
The Flores family has thwarted searches for Smart's body, notably when authorities were searching under their homes. Susan would smile and serve iced tea and cookies, trying to win them over, while Ruben would hide in the dark, spying from behind the slats, poised to stop the proceedings if they got too close to discovering something incriminating.
Article continues below advertisement
But some evidence does point to Smart having been buried under Ruben's deck and then moved to Susan's backyard, where, for awhile, a mysterious sound like a wristwatch alarm kept ringing at 4:30 a.m., the exact time Smart had to get up to be at her job as a lifeguard at the Cal Poly pool.
Carole Lieberman, M.D., M.P.H., is a Board Certified Beverly Hills Forensic Psychiatrist/Expert Witness who has worked on hundreds of criminal (and civil) cases. She's a bestselling/award-winning author and her upcoming book, Murder By TV: A Descent Into Madness, is the story of the Jenny Jones Talk Show Murder for which she was the defense psychiatrist. Dr. Lieberman is an Emmy-honored News-Talk commentator. She's appeared on Oprah, Today, Good Morning America, CNN, FOX, HLN, ABC, CBS, NBC, Court TV, Law and Crime and many more. She was trained in Forensic Psychiatry at NYU-Bellevue. (www.expertwitnessforensicpsychiatrist.com)
Become a Front Page Detective
Sign up to receive breaking
Front Page Detectives
news and exclusive investigations.
More Stories