With the lights out: Was the death of Nirvana lead singer Kurt Cobain suicide or murder?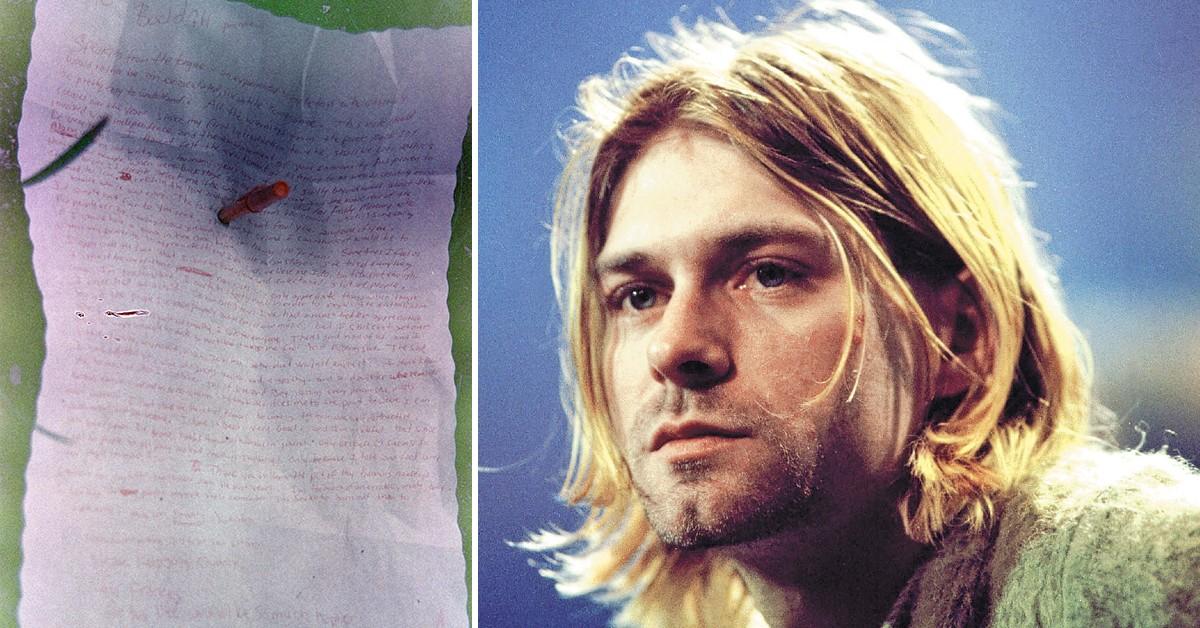 Kurt Cobain needs little introduction. The lead singer of the iconic grunge band Nirvana, the Seattle-based singer rockstar, was for many people the voice of an entire generation of disaffected youths raised under President Ronald Reagan. Generation X found no place in the nihilistic world of early 1990s America, rejecting their parent's adherence to religion, patriotism and a steady life of an office job, spouse and children.
Article continues below advertisement
Beset by depression, chronic pain and heroin addiction, Cobain's suicide in 1994 shocked millions of fans worldwide, yet, many rejected the official finding that the singer had shot himself, believing that Cobain had, in fact, been murdered.
Kurt Donald Cobain was born in Aberdeen, Washington, on Feb. 20, 1967, to working-class parents with a family background of music and art. Cobain himself showed an aptitude toward creativity early, being a budding artist. However, his genuine interest was in music, and by the age of 4, Cobain was already playing the piano and singing.
After Cobain's parents divorced, he went from being a happy child into being withdrawn. He was upset at his father when he remarried, having promised not to do so. He also saw his mother begin a relationship with a new violent boyfriend, and Cobain began to rebel against his parents and peers. A skilled wrestler, he allowed himself to be pinned just to upset his father. He also befriended a gay student at high school, enraging other students, and while his opposition to homophobia was legendary, he likely enjoyed being different and objectionable.
Article continues below advertisement
At Christmas in 1981, however, he received a guitar from his uncle, and he found his outlet in music, forming his first band the same year that he dropped out of high school. Not having enough credits to graduate, Cobain was told by his mother to find work or leave, and he spent an amount of time homeless and in absolute poverty, his then-girlfriend having to steal food for the couple.
ROCK STARDOM
During this period, he met punk rock enthusiast Krist Novoselic, and in 1987 they formed Nirvana alongside Aaron Burckhard and then several other drummers, including Chad Channing. Eventually, Cobain tired of Channing's style and finally settled on Dave Grohl in 1990, forming the trio who would soon make music history with their major-label debut, "Nevermind."
Article continues below advertisement
During the year prior, Cobain met Courtney Love and the two bonded over their drug use. Many opposed the relationship, which they saw as mutually self-destructive, comparing the two to the Sex Pistols' Sid Vicious and Nancy Spungen. However, Nirvana was going from strength to strength, and both "Nevermind" and its most famous single, "Smells Like Teen Spirit," would change the face of rock music.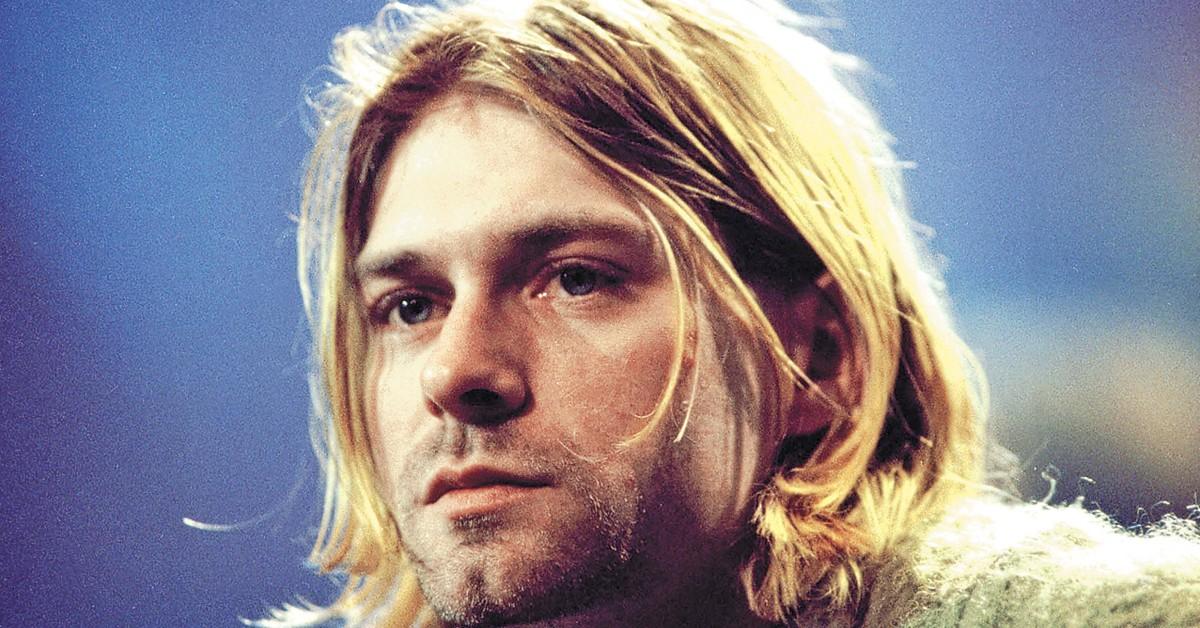 Article continues below advertisement
Alternative bands and the grunge scene came to dominate the airwaves, Nirvana opening the doors for Pearl Jam, Alice in Chains and Soundgarden to bring the era of 1980s big-hair bands to an end. Now a major star, Cobain was uncomfortable with fame and felt persecuted by the media over his relationship with Love. He didn't conform to what the press image of a rock star had become.
An opponent of sexism, racism and homophobia, it was a very different statement from the days of Americana, cocaine binges, orgies and trashing hotel rooms that had gone before. He resented those who misread Nirvana's message, his personal life and his relationship with Love, whom he married in 1992.
Nirvana followed "Nevermind" with "In Utero" in 1993, with Cobain displeased with the album despite topping the Billboard chart and selling more than 5 million copies. The band embarked on a successful European tour in early 1994, playing Munich on March 1.
It would be their last ever concert.
Article continues below advertisement
THE DEATH OF KURT COBAIN
Around 8:30 am on April 8, 1994, Gary T. Smith discovered Cobain's body in the greenhouse above the garage at his Lake Washington Boulevard East home. Smith had been there to install security lighting and initially believed Cobain was asleep on the floor until he saw a small amount of blood coming from his ear. Smith also discovered a suicide note.
Arriving at the scene, Seattle police investigators discovered that Cobain had received a gunshot wound to the mouth and had been dead for three days. The gun, a Remington Model 11 20-gauge shotgun, was inverted on his chest, and his left hand was still wrapped around the barrel. Around the room, police found Coban's wallet with his driving license, a cigarette lighter and cigarettes, a pair of sunglasses and a winter hat and in a Tom Moore Cigars box, Kurt's heroin kit still with several grams of black tar heroin left inside.
Police were initially reluctant to identify the body as that of Cobain, waiting for fingerprints to confirm his identity.
In his suicide note, Cobain said, "I'm too much of an erratic, moody person and I don't have the passion anymore," adding "So remember, it's better to burn out than to fade away," a lyric taken from the Neil Young classic "My My, Hey Hey (Out of the Blue)."
Article continues below advertisement
Speaking to the New York Times, Michael Azerrad, the author of "Come as You Are: The Story of Nirvana," published in 1993, said, "Nirvana will be remembered for revolutionizing the state of rock 'n' roll in the 1990s, pulling it away from a processed, rather synthetic sound and returning it to something more sincere," adding that Cobain had been "in a fair amount of psychic pain. He was a very sensitive person, sweet and bright, which are not the best qualities to have if you are a rock star."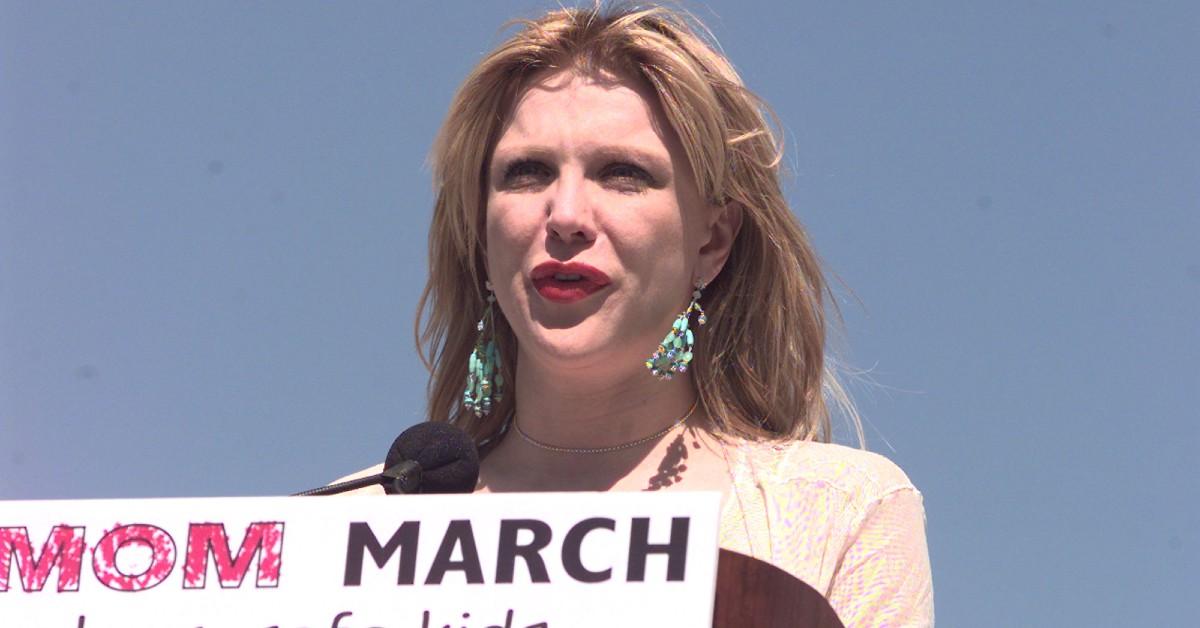 Article continues below advertisement
"This is a terribly sad day for the music industry," Capitol Records CEO Gary Gersh told the Los Angeles Times, adding, "When people look back over the years at the industry, I believe there will be a pre-Nirvana business and a post-Nirvana business. The group's 'Nevermind' album will be looked back on as a seminal record in the history of rock."
Cobain's mother, Wendy O'Connor, said she hadn't heard from her son in six days, "Now he's gone and joined that stupid club," referring to the long line of dead rockstars who died at 27, such as Jimi Hendrix and Jim Morrison.
Article continues below advertisement
THE CASE FOR SUICIDE
On the surface, the death of Cobain seems pretty open and shut. It was as far back as 1980 that Cobain had his first experience with drugs, trying cannabis. He suffered from chronic bronchitis and intense pain, having a stomach condition that went undiagnosed, and would continue to use the drug throughout his life. He would try LSD, abuse alcohol and solvents — essentially use anything available. Mixed with depression and a family history of suicide, it would be a terrible mix.
By 1986, Cobain was using heroin, having previously received oxycodone from the same dealer, and over the coming years, he would become an addict. Diagnosed with bipolar disorder, the lethal combination with Cobain's many substance abuse problems gave many the sense that he was spiraling. Cobain admitted publicly that he was entirely dependent on heroin, and the drugs were all that was stopping him from committing suicide.
Article continues below advertisement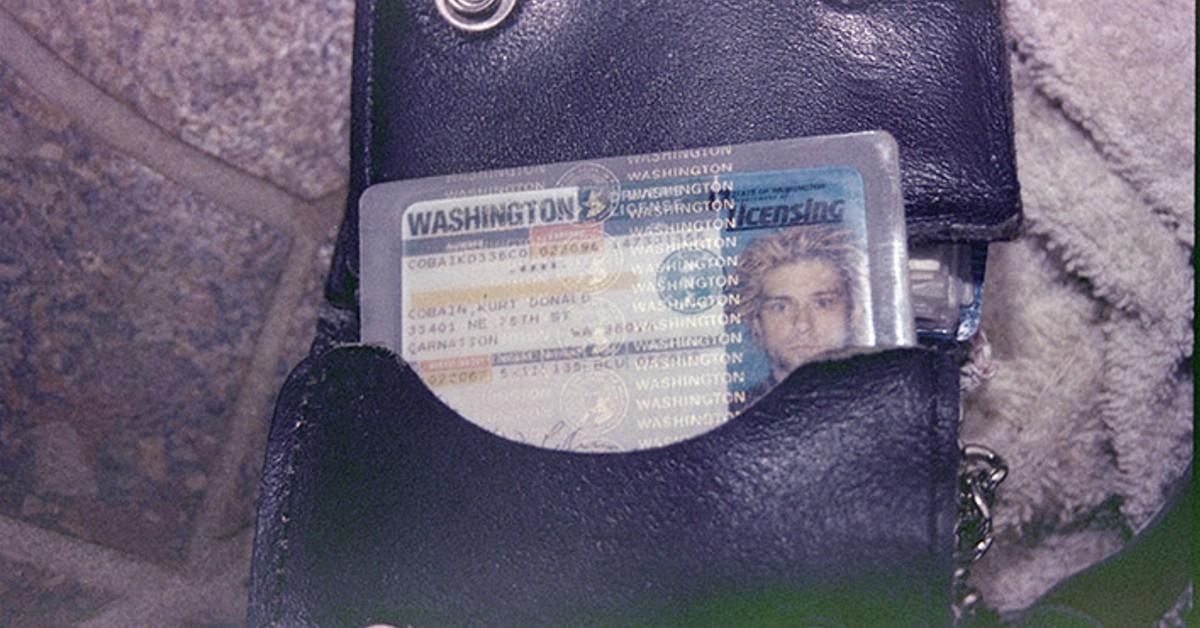 On March 4, 1994, Love found Cobain unresponsive after a reaction to Rohypnol and alcohol, the singer being rushed to hospital. While Cobain's management said the overdose had been accidental, Love would later say it had been a suicide attempt, telling Rolling Stone that "He took 50 pills. He probably forgot how many he took. But there was a definite suicidal urge, to be gobbling and gobbling and gobbling."
Article continues below advertisement
However, speaking later to journalists Ian Halperin and Max Wallace, Dr. Osvaldo Galletta, who treated Cobain, denied that 50 pills were removed from his stomach and said, "We can usually tell a suicide attempt. This didn't look like one to me."
Later that month, Love told police that Cobain was again suicidal and had locked himself in a room with a gun. When they arrived at the scene, Cobain told officers he had locked himself inside to hide from his wife. Soon after, Cobain entered rehab in Los Angeles.
Cobain scaled a wall at the facility after just a week, returning to Seattle. On April 2, a taxi driver took him to buy shotgun shells, Cobain telling the driver it was because he feared being burglarized. The shells were for the gun that he owned himself, bought by his friend Dylan Carlson as Cobain feared the police would take it away from him otherwise, having had his guns taken away twice in the past 10 months.
Article continues below advertisement
At the time of his death, Cobain had taken drugs, with toxicology revealing there was morphine in his bloodstream at 1.52 milligrams per liter alongside valium. There was a suicide note, and it was pinned into a flowerpot with the pen used to write it.
Article continues below advertisement
However, despite Cobain's death appearing to clearly be suicide, the claims of murder came almost immediately. Many of the claims came from fans unable to accept that their hero was dead; others came from the many who had long objected to Cobain's relationship with Love. The loathing developed for his wife was reminiscent of Beatles' fans' opinion of Yoko Ono. Other claims came from those who see conspiracy in every shadow.
However, the claims of murder were not limited to obsessives and cranks, with respected journalists, filmmakers and investigators all claiming that there were suspicious circumstances and unanswered questions surrounding Cobain's death.
Article continues below advertisement
THE CASE FOR MURDER
The argument that Cobain didn't commit suicide often centers around two issues — the amount of blood at the scene and the shotgun used. Smith reported that he initially believed the rockstar was simply asleep and only realized that he was dead when he noticed a small amount of blood coming from around the ear. Equally, video footage was voyeuristically taken from up a tree outside the garage and shows a distinct lack of blood at the scene, with some saying this is inconsistent with a shotgun blast into the mouth.
However, it should be noted the autopsy report states clearly that this was the cause of Cobain's death, and experts contend that a blast taken inside the mouth will not cause the same amount of blood as a gunshot inflicted to the outside of the head. While some descend into scenarios of widespread coverups, these are largely fiction and not based in reality, with the shotgun wound being the cause of death.
However, how that could have been done is the biggest question of all. The number of drugs in Cobain's system was huge, even for a long-time addict, and many contend that they were such that even if they hadn't been lethal, Cobain would never have been able to hold the gun to shoot himself. The Remington Model 11 20-gauge is a long-barreled shotgun that Cobain apparently used his feet to hold steady and his toes to pull the trigger with, a problematic maneuverer at the best of times, let alone after having taken so many drugs.
Article continues below advertisement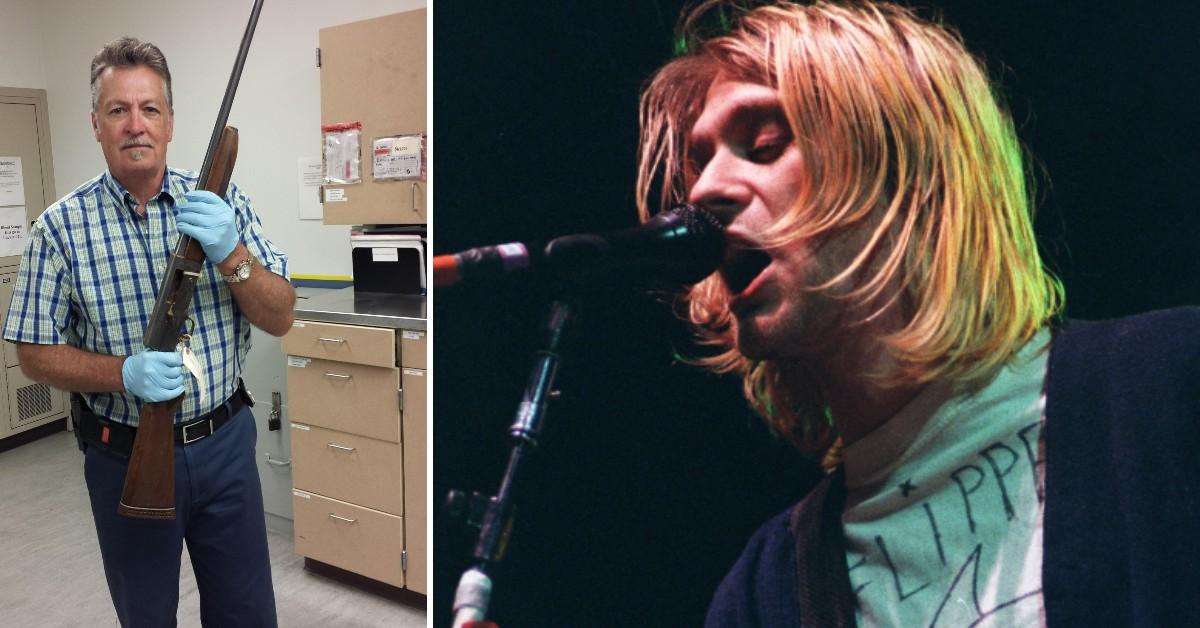 After Cobain left rehab in L.A., Love hired Tom Grant, a private investigator, to determine where her husband had gone. Grant was still employed when Cobain died and had contact with the major players. He concluded that Cobain was murdered, pointing out the drugs in his bloodstream, and that the suicide note appears to be in two different hands, with the final passages only being the ones that make the letter look like a suicide note. Grant also alleges that no fingerprints were found at the scene, even Cobain's.
The case made by investigators for murder only has one suspect — Love.
Article continues below advertisement
Galletta denied that Cobain had had tablets removed from his stomach and didn't believe that the case was a suicide attempt. Likewise, when police were called to Cobain allegedly locking himself in a room with a gun, Cobain himself denied this and said he was simply trying to hide from his wife. So why would Love lie about Cobain attempting to commit suicide twice before?
Grant, Halperin and Wallace all contended the relationship between Cobain and Love was over. Cobain wanted a divorce, also angering his wife when he turned down $10 million to headline Lollapalooza in 1994, the festival eventually being headlined by The Smashing Pumpkins. Grohl has gone on record to say that Nirvana was effectively breaking up by this point, with Grohl having quit the band in 1993 and Cobain wanting the end the band back in 1992. Nirvana officially pulled out of Lollapalooza on April 4, the day before Cobain's death, and anyone with a vested interest was likely to be very angry.
Article continues below advertisement
Despite many believing the theory, police who investigated the death have poured scorn on the allegations, and Grant, with one officer saying, "He hasn't shown us a shred of proof that this was anything other than suicide." However, the initial voices would soon be joined by respected British filmmaker Nick Broomfield who decided to investigate the claims and produce a documentary.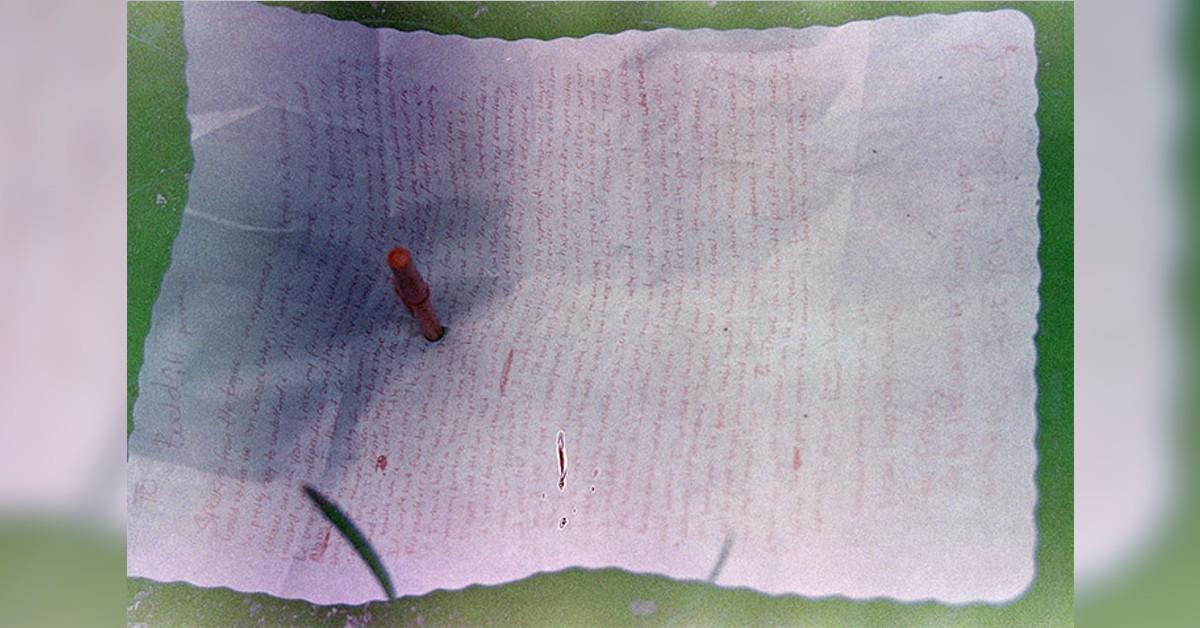 Article continues below advertisement
The finished 1998 product, "Kurt & Courtney," featured an interview with Eldon "El Duce" Hoke of The Mentors, a heavy metal band. Hoke alleged Love had offered him $50,000 to kill Cobain and knew the killer's identity. He provided no evidence to back up the claim, and most believed that he was a fantasist attempting to draw interest in himself for financial gain. Intriguingly, just days after the interview, Hoke was hit by a train and decapitated. Drunk at the time, Hoke had seemingly tried to cross the tracks to speak to fans on the other side.
Despite the claim, Broomfield concluded that Cobain had committed suicide, yet who strictly should be held accountable was open to judgment. "I think that he committed suicide. I don't think that there's a smoking gun." He told "Cineman Syndicate" in 1998, "I think there's only one way you can explain a lot of things around his death. Not that he was murdered, but that there was just a lack of caring for him. I just think that Courtney had moved on, and he was expendable."
Article continues below advertisement
Perhaps, in the end, the question of whether Cobain was murdered all depends on your definition of murder. Like many celebrities who die untimely deaths, their troubled souls are often magnets for the worst kind of leech, those unwilling to make difficult choices and interventions while the money keeps rolling. There are the drug dealers just looking for a profit, and the executives only interested in their next album, all too quick to offer their condolences before moving on to the next genius.
Cobain's life was one beset by depression, alienation and pain, feelings that he encaptured for millions of American youths, taking a vocal snapshot of a country struggling to settle the generational differences that typified the era. His death sent shockwaves through legions of fans, with many willing to accept what Cobain was saying, but not where it led.
While the questions will continue to be debated for years to come, Nirvana's music has taken on a timeless quality, becoming accessible to millions more in the years since Cobain's death. Like Hendrix and Morrison before him, Cobain became immortal, living up to what may have been his final words: "it's better to burn out than to fade away."
Become a Front Page Detective
Sign up to receive breaking
Front Page Detectives
news and exclusive investigations.
More Stories