Death of Las Vegas college student who collapsed after 'fight night' amateur boxing match ruled homicide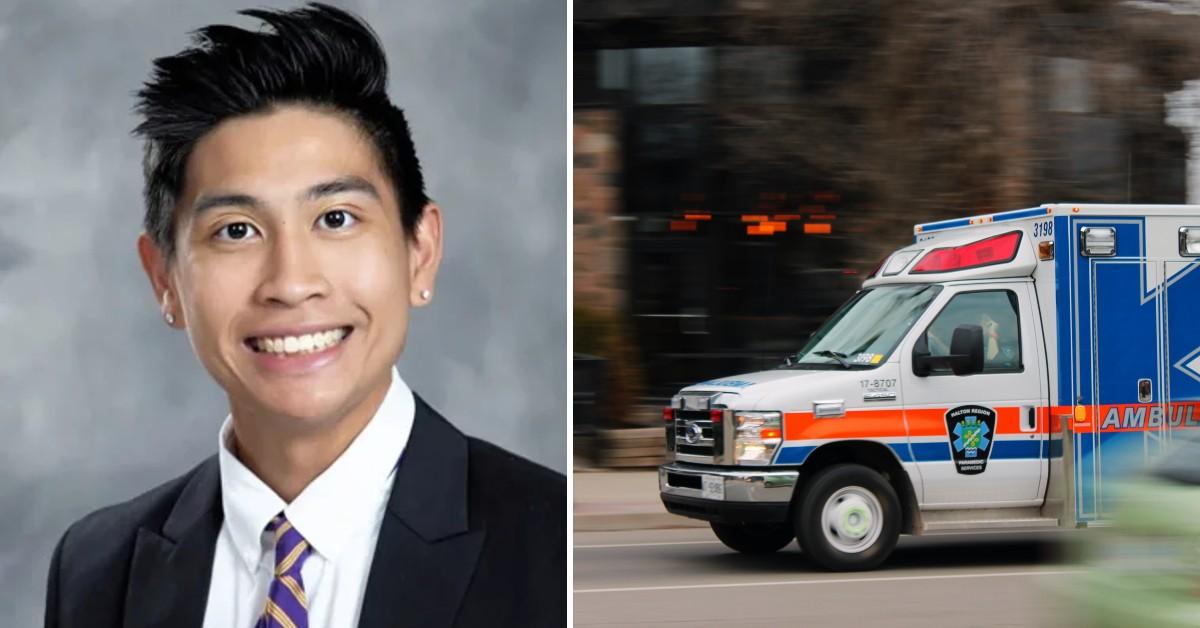 A college student passed away after participating in a "fight night" amateur boxing charity event with his fraternity and his death was ruled a homicide.
On Nov. 19, Nathan Valencia, 20, a junior at the University of Nevada at Las Vegas, took part in the annual Kappa Sigma Fight Night event at the Sahara Events Center and collapsed minutes later. Valencia died at Sunrise Hospital four days later, on Nov. 23.
Article continues below advertisement
The Clark County coroner determined Valencia's manner of death was a homicide caused by blunt force trauma to the head, although the ruling does not necessarily amount to a crime, according to The Washington Post.
Lacey Foster, Valencia's girlfriend, recalled that she had a "really weird feeling" when she arrived at the event. "I remember in one of the fights, someone's head gear fell off and then during Nathan's fight, you could see that he was just trying to get away to catch a breath."
"What we heard was he was laying on the floor waiting for paramedics for about 15 minutes because they didn't have paramedics on standby at the site," Valencia's mother told CNN. "We have video showing the referee was drinking, as well as the judges, during the event."
Article continues below advertisement
"It was just fighting. Like there was no, like, boxing involved in it," UNLV journalism student David Cruz told KLAS-TV. "Everybody was hitting each other in the back of the heads."
Las Vegas Metropolitan Police reportedly were initially investigating the licensing of the boxing charity event, KTNV reported, and a department spokesperson said that "there is no information that there is any criminality in the part of the venue."
The Nevada State Athletic Commission is also looking into the incident.
"College students should not be placed in a situation where they are pitted against each other for combat," Valencia's family said in a statement, claiming the event participants "should not be placed in a situation where they are pitted against each other for combat."