A HIGH-DESERT MURDER MYSTERY: DID A MAN CONFESS TO DECADES-OLD KILLINGS IN THE LAS VEGAS AREA OR WAS IT MADE UP?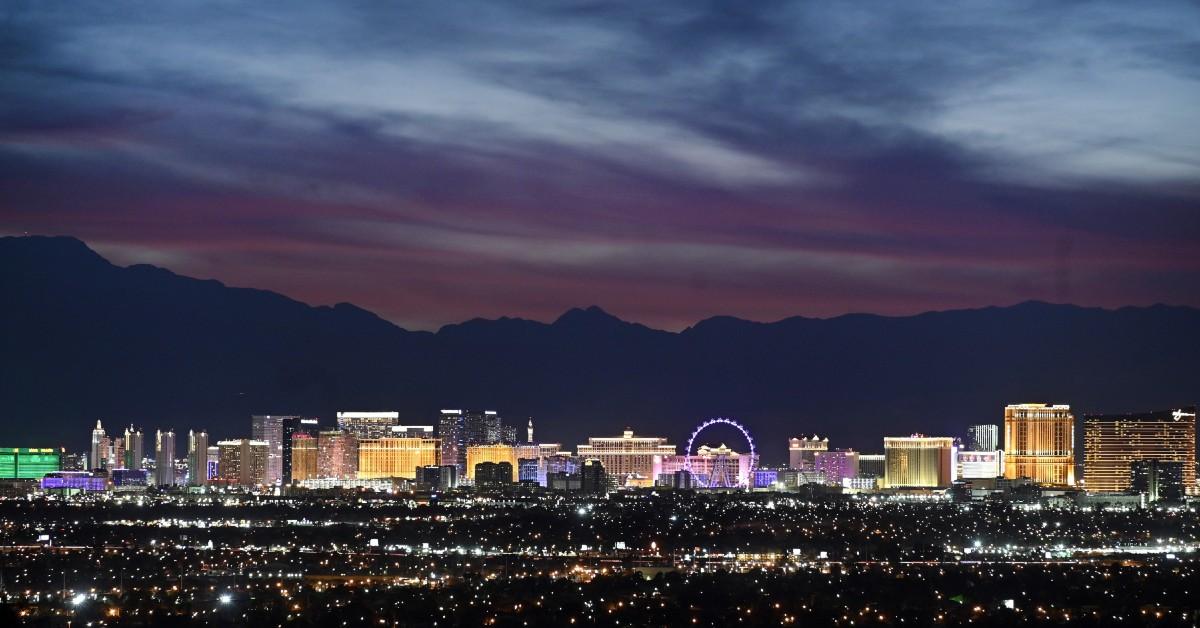 When police arrested Willis Davis earlier this year, it was for an innocuous concealed weapons violation. That couldn't be more wrong.
Soon after his arrest, Willis told Las Vegas detectives that he wanted to confess to three murders in two separate shootings. Finally, police had answers to cases that went cold for more than 25 years. A suspect was in custody.
Or was he?
Within hours, Davis, 43, told the local news he was under the influence when he made the statements and he was not guilty. Now, police and prosecutors will have to sort out fact from fiction. Did they finally nab a cold-blooded killer who spent 25 years walking the streets of Las Vegas or is the suspect — or suspects — still out there?
Article continues below advertisement
THE CONFESSION
In January, Las Vegas Metro police arrested Davis on the weapons charge. Metro police told FrontPageDetectives there was no arrest report for that incident.
But, an arrest report from the North Las Vegas police details what happened next. Davis told Metro police detectives he wanted to confess to murders that happened "years ago" in North Las Vegas.
Two North Las Vegas officers then met with Davis, who confessed to his crimes.
Article continues below advertisement
One of the incidents was in May 1996 and North Las Vegas police went to a bust stop for a report of a man down. When officers arrived, they found the victim dead in the street. Officers found .25-caliber shell casings at the scene.
Witnesses said the incident involved multiple black men in a vehicle. Police later found the car and another .25-caliber casing inside. The case was never solved.
That was until 15 years later when Davis told police that he and his friends were driving around looking to do a drive-by. He said he chose the area because he was looking for rival gang members to shoot.
Davis said they were in a stolen car and saw a juvenile standing near the bus stop. He said she shot the victim multiple times.
"He told me that he knew he killed the person," police wrote in the North Las Vegas report.
Article continues below advertisement
The other killing happened in November 1996 when officers responded to a report of two dead bodies. Police arrived to find two victims about 150 yards apart in the desert area. Both had gunshot wounds to the head.
Officers found .380-caliber shell casings at the scene.
Like the May case, the desert deaths were never solved until police say Davis confessed. Davis told the officers that friends came to him home and asked him "to do a lick" on other gang members. He met with the rivals and shot them in the head in the desert area.
One victim ran away and Davis chased him and shot him again. Davis said there was a distance between the two bodies because one of the victims ran. Davis also said he used a .380-caliber handgun to commit the murders.
Article continues below advertisement
WAS IT A CONFESSION?
This week, Davis told the Las Vegas Review-Journal that he was under the when he made the confession. Davis said he was a gang member when the killings happened and he knew the shooters, but declined to name them until a trial.
"If I go to trial, yeah, I'm going to let them know what happened," Davis told a reporter. "I'm not guilty."
Davis told the newspaper that he has an arrest record, but has never killed a person. He added that he doens't not believe he will be convicted of murder.
Davis is currently behind held in the Clark County jail without bond. If convicted he faces up to life in prison.
Become a Front Page Detective
Sign up to receive breaking
Front Page Detectives
news and exclusive investigations.
More Stories