Lesbians From Hell: Gwen Graham & Catherine Wood Used Murder to Boost Their Sex Life (FPD CASE VAULT)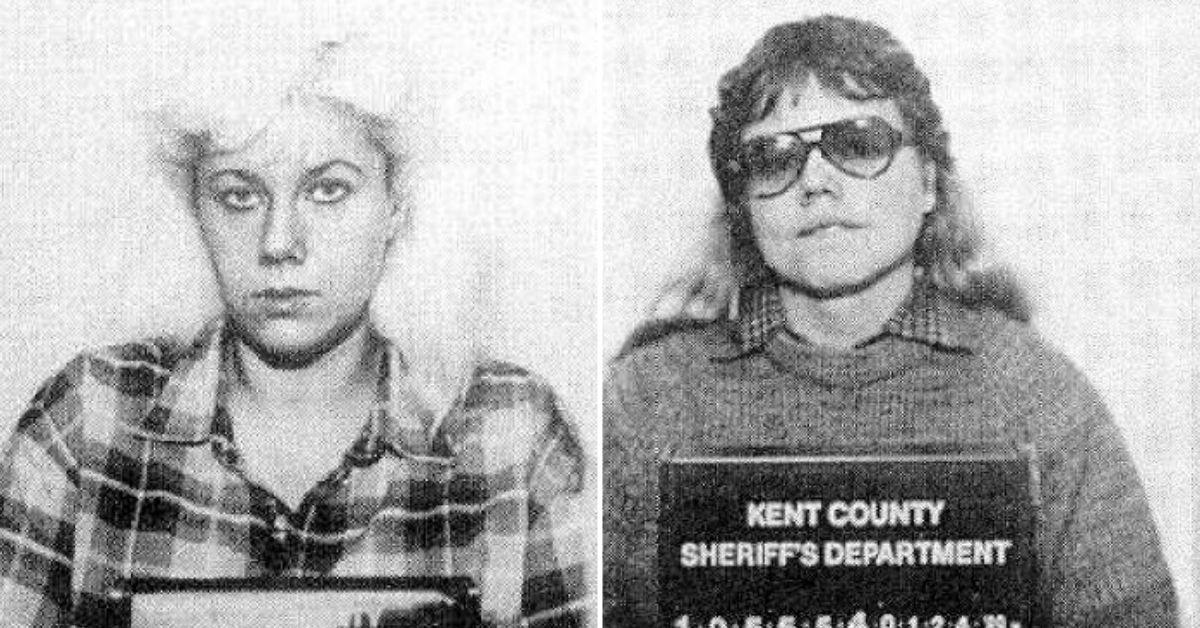 Lesbian lovers from hell Gwendolyn Graham and Catherine Wood had a sick inside joke — the first initials of their victims spelled M-U-R-D-E-R. And the couple were even kinkier than that: They got thrills by having sex after a killing.
Their story started normally enough.
Article continues below advertisement
It was love at first sight when they met in 1986 while working at the Alpine Manor nursing home in Walker, Mich. Graham, then 23, was a nurse's aide. Wood, a 450-pound divorcée, was her supervisor.
Things got fairly bizarre early on. Shortly after hooking up, Graham and her hefty 24-year-old lover engaged in sexual asphyxia — choking each other to the point of blackout — to achieve more intense orgasms.
Their affair took a darker turn when Graham began talking about murder as a sex game. Graham targeted several elderly patients at the nursing facility. But despite her best efforts at smothering the old ladies, each one fought back.
Finally, in January 1987, Graham found the perfect victim — a senior citizen incapacitated with Alzheimer's. Tragically, the murdered woman's death appeared to be natural, so an autopsy was never performed.
Four more Alpine Manor patients, aged 65 to 97, were smothered to death over the next few months. Because many were incapacitated and suffered from Alzheimer's, no red flags went up.
Article continues below advertisement
Meanwhile, the thrill-seeking lesbians made love more than once while washing a victim's body in preparation for burial.
In a ghoulish move, Graham even swiped souvenirs from the victims, keeping them to relive the deaths.
Both women bragged to coworkers about the murders — Graham even showed off her souvenirs — but no one believed them. The two split up when Graham demanded that Wood kill a patient to prove her love. Wood refused and transferred to another shift, and Graham moved to Texas with a new lover.
Never miss a story — sign up for the Front Page Detectives newsletter. Be on the scene the moment news breaks.
Article continues below advertisement
Wood eventually confessed the killings to her ex-husband, who immediately notified police.
Authorities exhumed the first victim in November 1988 — almost a year after her burial.
While eight possible victims were identified, cops gathered enough evidence to charge Wood and Graham with the murders of five women.
Graham maintained that her ex-lovers' claims were a joke to scare coworkers — but a jury didn't buy it. She was found guilty of five counts of murder and one count of conspiracy to commit murder. She was sentenced to life in prison without parole in November 1989.
Wood insisted Graham planned and carried out the killings, while she only served as a lookout for distracted supervisors. She was sentenced to 20 to 40 years in prison in September 1989.
Several victims' families sued Alpine Manor for hiring "dangerous and unbalanced employees." It has since gone out of business.
Become a Front Page Detective
Sign up to receive breaking
Front Page Detectives
news and exclusive investigations.
More Stories