From child star to repeat offender: A look at Lindsay Lohan's famous arrests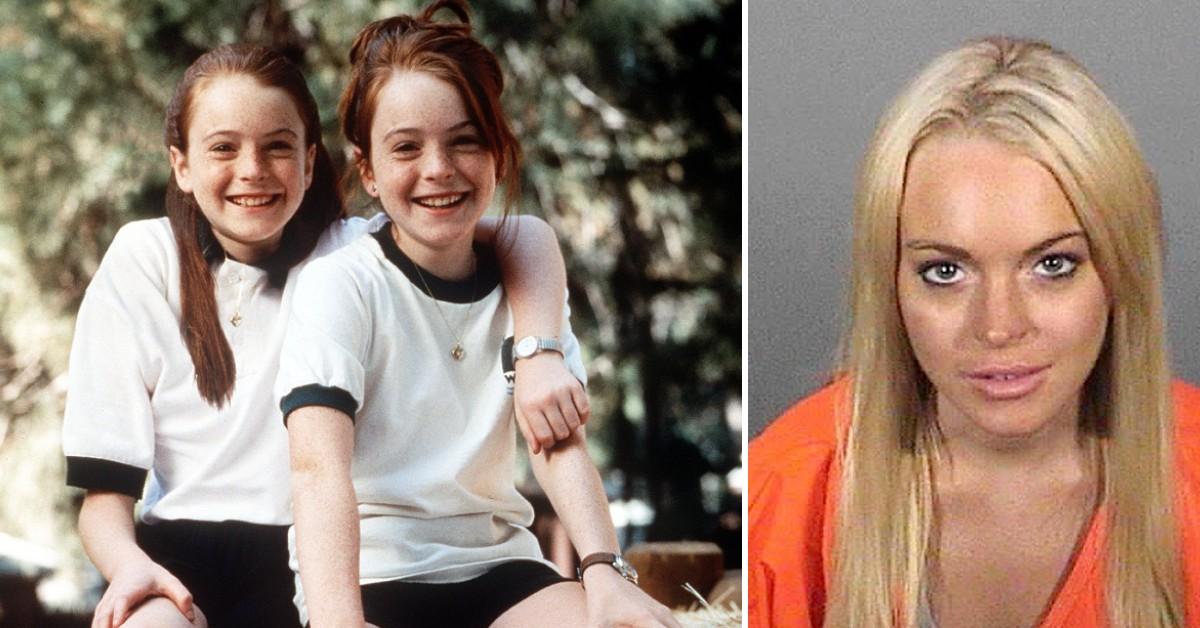 The early 2000s was a tumultuous time for young and upcoming stars. A mixture of actors and other A-list celebrities took over the gossip magazine covers as paparazzi constantly caught the starlets partying and acting recklessly.
Article continues below advertisement
Paris Hilton, Nicole Richie, Britney Spears and Lindsay Lohan are some of the more notorious celebrities known for their wild behavior.
Unfortunately, Lohan's need to fit in and party like there was no tomorrow led to her numerous arrests.
Lohan's first arrest happened on May 26, 2007, when police stopped the actress for driving under the influence and the possession of cocaine. According to E! Online the "Freaky Friday" star lost control of her Mercedez-Benz convertible, leading to a wreck in Beverly Hills.
Article continues below advertisement
Following this arrest, Lohan checked herself into the Promises Treatment Center in Malibu for her second visit to rehab. She received an alcohol-monitoring bracelet after she was released from a 45-day treatment, according to CNN News.
The bracelet was snapped in various red-carpet photos as Lohan continued to live the A-List life despite the treatment.
On July 24, 2007, Lohan received another charge of suspicion of driving under the influence, possession of cocaine, and driving with a suspended license after police found discovered her chasing a woman with her vehicle after they argued. This arrest happened only two weeks after Lohan left Promises Treatment Center. A month later, she enters the Cirque Lodge Treatment Center in Utah.
Article continues below advertisement
A judge sentenced the actress to one day in prison, 10 days of community service, and three years of probation, fines and enrollment in an alcohol education program after she pleaded guilty to driving under the influence and possession of cocaine. However, on Nov. 15, 2007, Lohan served only 84 minutes in jail before being released due to overcrowding.
On Feb. 9, 2011, Lohan received a felony grand theft charge after an associate returned to police a necklace stolen by the actress. A month prior, Lohan walked out of the Kamofie and Company jewelry store in Venice with a necklace worth $2,500.
Lohan was sentenced to 120 days in jail plus 480 hours of community service for violating her probation for driving under the influence. After posting $75,000 bail, she was released after a mere five hours in prison, according to CNN News.
Article continues below advertisement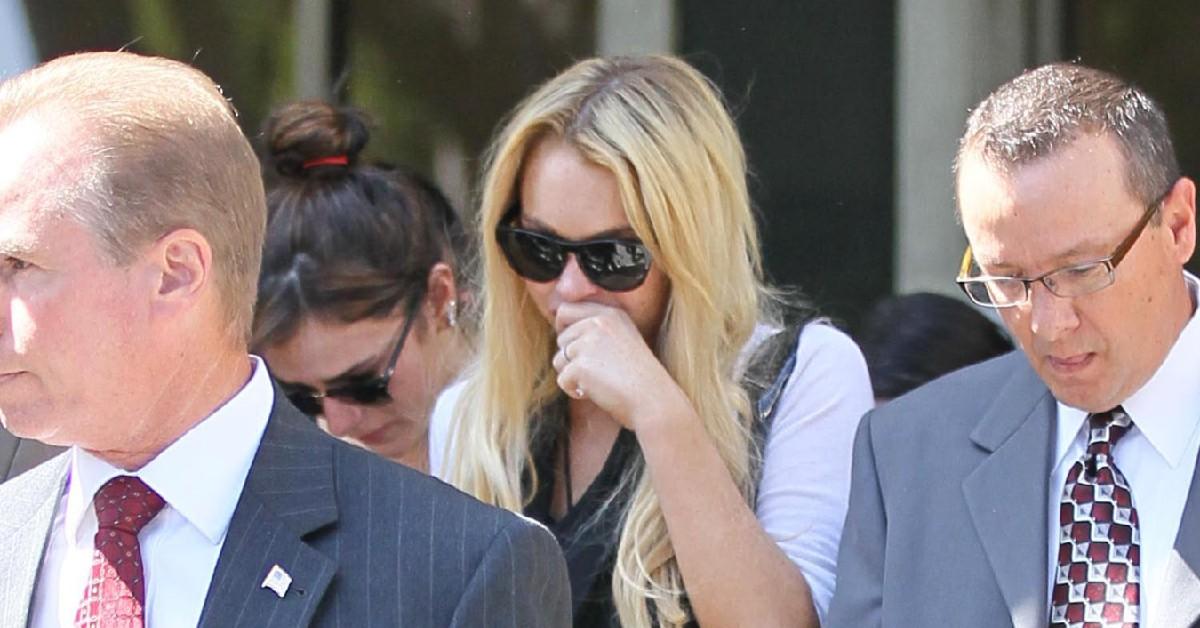 Shortly after starting her community service at a women's shelter in Los Angeles, Lohan failed an at-home alcohol test, sending her back to court. From June 23 to October 20, 2011, Lohan was constantly in and out of court due to various violations of her probation and community service terms.
Article continues below advertisement
On Nov. 2, 2011, a judge ordered that Lohan would serve a 30-day jail sentence for violating her probation by failing to show up for her community service duties. However, five days later, Lohan is released from jail hours after being booked.
After the latest stint in jail, Lohan started to meet her probation requirements and regularly attended community service and counseling services. By March 29, 2012, Lohan completed her probation, though she remains on unsupervised probation related to the theft charge.
On Sept. 19, 2012, police arrested the "Mean Girls" star for a hit-and-run incident after she hit a man with her vehicle outside of a New York hotel. However, formal charges were never filed and the star escaped further punishment, according to E! Online.
Article continues below advertisement
A judge sentenced Lohan to a three-month stint in a rehab center, 30 days of community service and 18 months of therapy for the hit-and-run incident. By May 28, 2015, Lohan completed her probation on the charge.
That incident was the last major legal issue for Lohan, who hasn't been arrested in six years. Her career has dwindled since the string of arrests and she now lives in London. She did have her own reality TV show, "Lindsay Lohan's Beach Club," in 2019.
But, the string of arrests shows what can happen when someone is on top of the Hollywood game then repeatedly finds themselves in handcuffs.
Become a Front Page Detective
Sign up to receive breaking
Front Page Detectives
news and exclusive investigations.
More Stories