'We didn't ask for this battle': The murder of 10-year-old Lindsey Baum and a case without suspects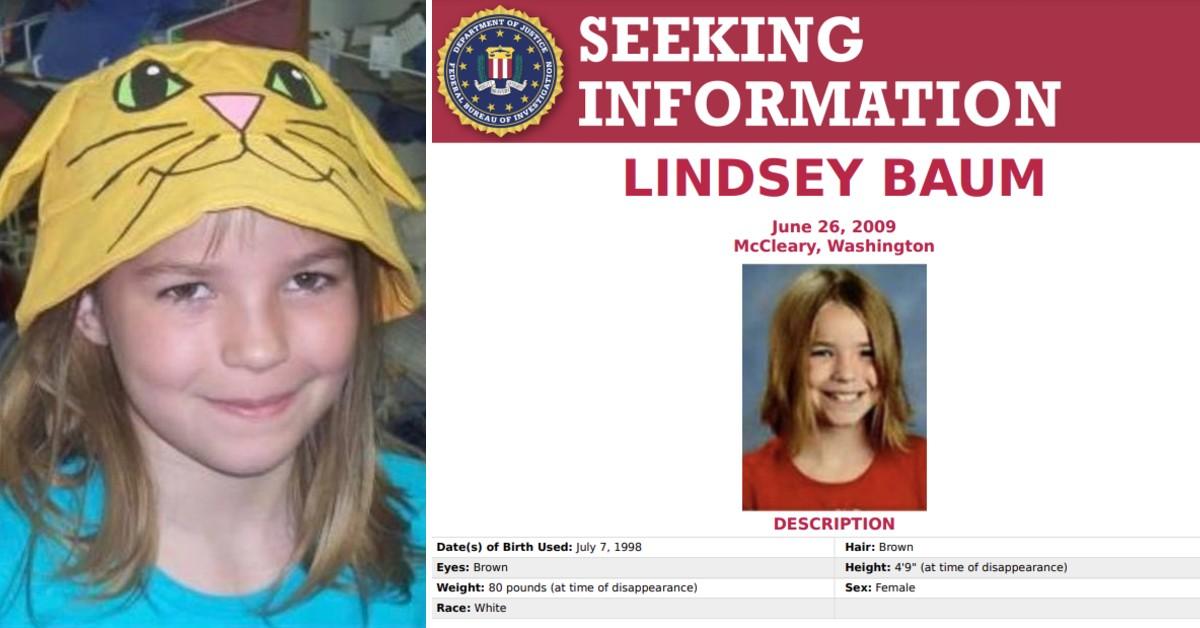 Lindsey Baum, 10, was murdered and her killer may still walk this earth. Among us. A monster who snatched a child is out there.
Article continues below advertisement
Police have developed leads, but the public is no closer to knowing what happened the night she headed home in the light of a setting sun. The sweet-natured, talkative girl vanished just before dark while taking her usual route from her friend's house in McCleary, Washington.
Her short walk home was seven blocks and took no more than 10 minutes, but someone snatched Lindsay from the road and whisked her out of sight.
Article continues below advertisement
McCleary lies slightly inland from the pacific coast, not close enough to see or even smell the ocean but near enough for day trips to the beach. Founded as a logging camp 125 years ago, it retains a rural character, with two dozen streets making a tidy grid tucked away amidst vast forests of spruce and hemlock.
Only about 1,600 people live in McCleary and police have not divulged whether they believe a local is responsible for Baum's murder.
IS THE TRAIL WARM, COOL OR COLD?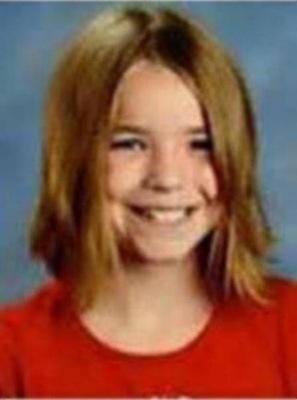 Article continues below advertisement
In midsummer, the sun didn't set till nearly 10 p.m., but Baum was anxious to get home because she feared the dark. She never arrived and there are no witnesses who saw her get into a vehicle between Maple and Mommsen streets. Baum was likely walking along 3rd street, the main running north-south in town.
She wasn't seen alive again.
In September 2017, hunters found a skeleton in eastern Washington—the police did not divulge the exact location. It was later revealed that her remains were located in the woods near Ellensberg, a three-hour drive east along Interstate 90 and nearly 300 miles from where she was last seen.
Article continues below advertisement
In May 2018, the FBI released the results of DNA analysis confirming the skeleton was Baum. The area where someone dumped her body is rugged, but unlike coastal Washington, has only patches of trees. Rolling hills, ravines, cliffs and tall grasses cover thousands of desolate acres of high country. During fall, the area is overrun with deer hunters after migrating herds.
This type of crime is difficult to solve because authorities have no witnesses. While they found persons of interest, none of the leads has yet led to enough evidence for an arrest. The McCleary Police Chief has asked the public more than once to come forward with any information, and indicated he believes someone may have a clue that could solve the case.
Article continues below advertisement
Many questions remain about the likely perpetrator:
Was the killer a local?
Did Baum know her killer?
Did she accept a ride, or was she forced into a vehicle?
Was the crime opportunistic, or did someone know Baum's route?
Did the killer transport her far away, near the location of her body, within the first few hours or days of kidnapping her?
STRANGER OR NOT?
Child abductions usually have a family motive and are most often committed by a relative. Child kidnapping usually occurs when a disgruntled parent has been separated from their children and then decides to abduct them.
Article continues below advertisement
The National Center for Missing and Exploited Children notes that over 600 attempted abductions by non-family members (commonly called "stranger abductions") are reported in the U.S. each year. For children in Baum's age category, abductions usually involve a sexual component and school-aged children are most commonly taken because they have more freedom to roam and are less likely to be in the company of an adult.
The most likely place a 10-year-old girl would be abducted is on the way to or from school.
Article continues below advertisement
Some of the facts in her case support stranger abduction by an opportunistic individual, including someone from out of the area:
The distance away her remains were found (a local would have to be gone for at least two days; anyone who knew the McCleary area would be more likely to dump a body closer for the sake of convenience).
The lack of witnesses.
No one in her family is a likely suspect.
She was not involved in any type of custody battle.
Here are the facts that do not support a stranger abduction:
It is a statistically rare event.
The odds of a stranger driving through and knowing the area well enough to feel safe snatching Baum are low.
Baum told her mother a white car had followed her in the days leading up to her disappearance, lending credence to the theory that she was targeted by someone who lived in the area. Other news reports indicate she told her mother she had a feeling something bad was going to happen to her—another clue that she was being watched.
Article continues below advertisement
This evidence, scant as it is, supports the theory her abductor lived in the area and may have known her well enough to know her habits. Baum only lived in McCleary for a couple of months at the time and someone may have spotted her as a new, fresh face.
WHO MURDERS CHILDREN?
The tragic reality is that child killers, while rare, typically operate from sexual motives. Kidnapping is usually followed by sexual assault and murder is committed to cover up rape. Children who are abducted and inexplicably disappear don't have a fighting chance. They are overpowered and frightened and the abductor usually has a plan and may have committed a similar crime before.
Article continues below advertisement
The killer also knows how to control the child and has scouted a safe place to go—whether a home, vehicle or a remote area—where they can spend enough time to carry out rape and murder without any witnesses.
With any child who is kidnapped by a non-parent, the motive of sexual exploitation is almost always there. This is why law enforcement zeroes in on known sexual predators whenever a child goes missing, while interviewing family members to rule out their involvement and pin down alibis.
Article continues below advertisement
Whoever committed this crime has gotten away with it, for now, which suggests the killer is experienced. It is unlikely a family member or close friend is involved in abducting and murdering Baum.
PLAUSIBLE THEORIES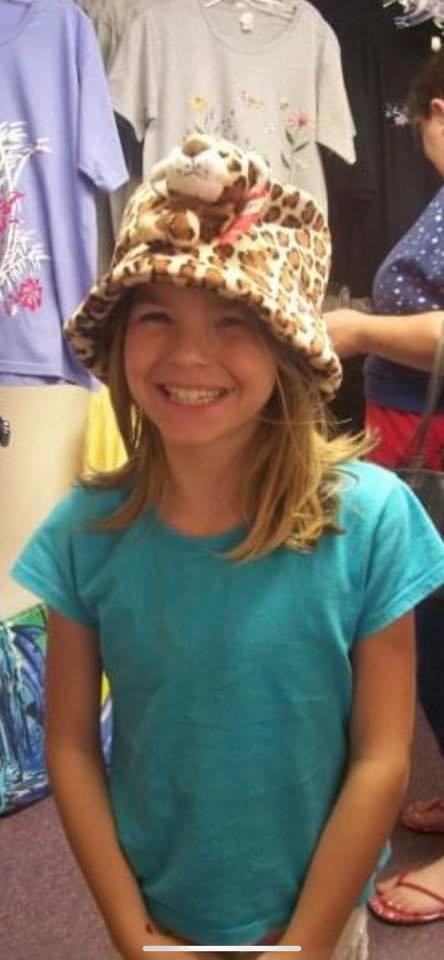 Baum's case is frustrating because there so few facts and so many persons of interest. Although investigators are committed — law enforcement has interviewed as many as 100 individuals —none of the leads has generated a prime suspect or led to an arrest.
The media reported on two promising suspects: Donald Emery, who lived in the area and whose cluttered house included child porn and a flyer about Baum's disappearance, and a local volunteer firefighter and jeweler named Tim Hartman.
Article continues below advertisement
Donald and the Emery brothers consisted of a family of four old men, three of whom lived together. The oldest, Donald, was 79 years old in 2009 and lived by himself 30 miles from Baum's home. Donald was also associated with another missing person, his ex-wife, and all brothers were once considered persons of interest in the disappearance of 17-year-old Tracy West, who went missing in 1988 from the same area.
Two brothers were charged with child pornography possession and are now listed as Level 1 sex offenders. However, there is no direct link to Baum and the location of her remains is not consistent with the living brothers' modus operandi, which was to abuse female family members and leave copious evidence in their houses.
Article continues below advertisement
Donald Emery, because of the location of his property, was a likely suspect but Chief Darrin Wallace of the Grays Harbor Sheriff's Office reports he is no longer anywhere near the top of the list.
The volunteer firefighter and shop owner, Tim Hartman, was linked to this crime because he showed up on video surveillance in the Shell Station the night Baum disappeared, around 9:15 p.m. The gas station was on her route home, and so was Hartman's jewelry store. He said he couldn't recall being at the Shell that night, and reported he'd finished a class at 9 p.m. Police followed up and discovered his class ended at 8:15 p.m.
Hartman has denied involvement in Baum's murder, but immediately fell under a cloud of suspicion when he reported his whereabouts, and they didn't match up with the surveillance video or secondary evidence gathered by police. He continues to maintain he was wrongly targeted by law enforcement and has no criminal history of child abduction or sex offenses.
Article continues below advertisement
Hartman is also somewhat suspicious because he drove Baum's mother, Melissa, around on the night of the abduction, and he seemed gung-ho about helping. Given his role as a firefighter, however, it is difficult to know whether his helpfulness was genuine or he was inserting himself into an investigation.
The most likely suspect is a local person who saw Baum, either in the neighborhood or walking that particular route. After following her as she returned from her friend's house — presumably more than once since good friends at 10-years of age often see each other daily — he planned to pick her up the next time he saw her.
Article continues below advertisement
The location of Baum's remains suggests the killer might have had the means and opportunity to get far out of town without being missed. It isn't difficult to find remote locations, especially considering the huge number of dirt and gravel logging roads in the area, to dump a body in the woods. Why drive 300 miles away? The other possibility is the perpetrator wanted to put as much distance between himself and McCleary as possible — and had the opportunity to drive 600 miles in a day or two without being missed.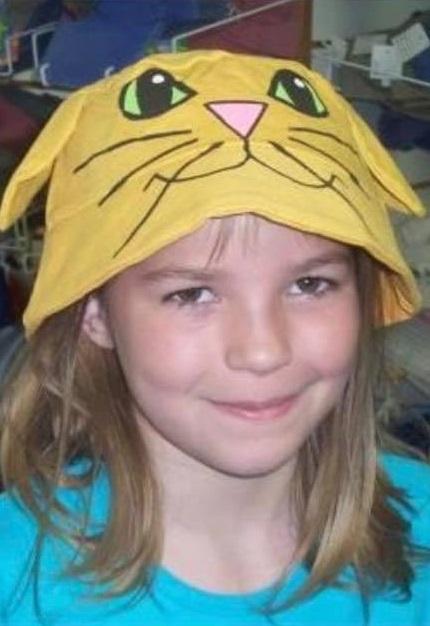 Article continues below advertisement
The possibility of a drifter cannot be eliminated given the location of Baum's remains and the fact that she was walking along the main road through town that leads directly to an interstate.
The location where her skeleton was found indicates whoever dumped her there didn't understand how well-traveled the area is and how many hunters descend there every fall.
Article continues below advertisement
AUGUST 2020 IN MCCLEARY
In recent months, Baum's case was again in the news. But, this time for reasons unrelated to her murder. Some community members complained to city authorities that a missing person banner, which sits within sight of a playground, as it could upset children who saw it.
The banner read, 'Do You Know Who Murdered Me?' with a photo of smiling Baum. The banner lists the date of her disappearance and the date her remains were found, along with the header 'My Name is Baum Baum.'
In large red letters the sign pleas, HELP ME FIND JUSTICE with a phone number to call.
Article continues below advertisement
Baum's mom and her friend, Angela, are the creators of the banners and the ones who've put them around town. Angela, who did not provide her last name, told King5.com that prior signs which stated 'Do you know who kidnapped me?" created zero controversy. She believes it is the term murder which is offensive.
She said, "You can't pretty murder. I mean, you can't make murder sound good. What could we put on there to make it sound better? It's the truth."
Chief Wallace reports that more recently the banners have become commonplace and "accepted in the town." They are seen in many yards in McCleary, with Baum's radiant smile shining forth, suspended in time.
Become a Front Page Detective
Sign up to receive breaking
Front Page Detectives
news and exclusive investigations.
More Stories