DEDICATED MOM, PERSISTENT AGENT: WHAT WE KNOW ABOUT THE TWO FBI AGENTS KILLED IN MIAMI SHOOTOUT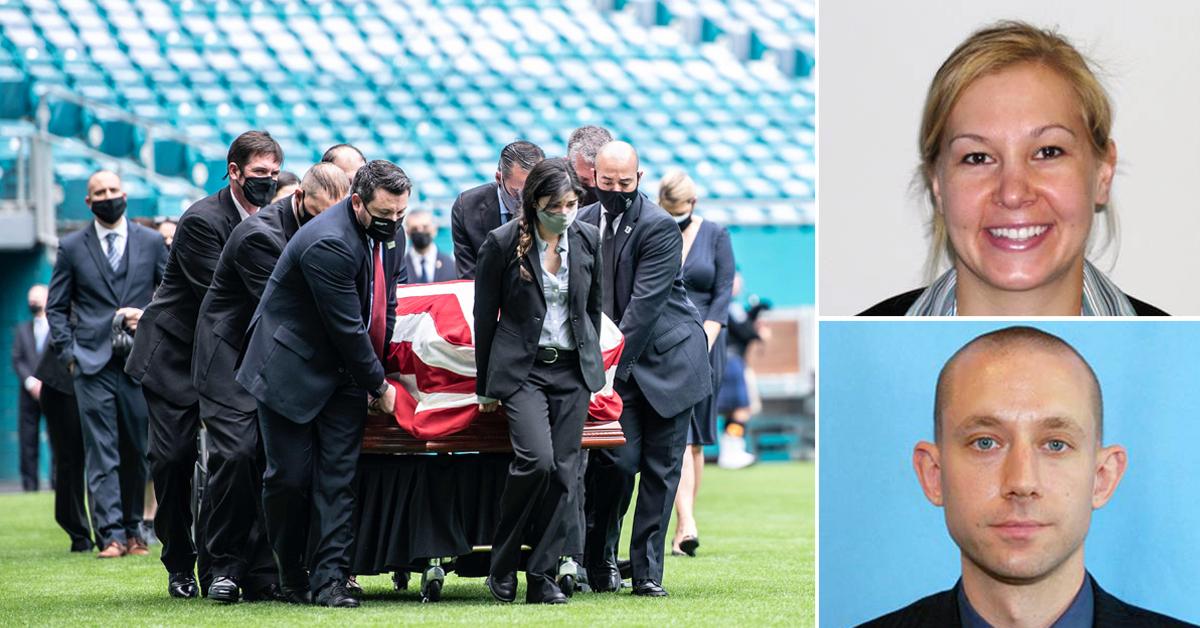 Dedicated mom, energetic, go-getter and winter hater were just some of the phrases FBI officials used to describe two fallen agents who were shot and killed in Miami last week.
Agents Laura Schwartzenberger and Daniel Alfin were killed by child pornography suspect David Lee Huber on Feb. 2. The FBI was at his home to serve warrants for violent crimes against children. Three other agents were hurt in the shooting. Huber was later found dead in an apparent suicide.
Article continues below advertisement
"On Tuesday, we lost not one of our own, but two. Two warriors who took on one of the hardest jobs in the FBI, crimes against children," FBI Director Christopher Wray said during Schwartzenberger's service.
"Two best friends who shared the same passion, the same determination, and—in spite of all they had witnessed in their extraordinary careers—the same sense of optimism and hope that comes from work that matters. Two of the very best the FBI had to offer."
The South Florida Sun-Sentinel reported the incident was the deadliest day for the FBI since Sept. 11. It was also the first time that two agents have been shot and killed in the line-of-duty in more than 30 years.
Article continues below advertisement
"They put their lives on the line and that's a hell of a price to pay," President Joe Biden said about the incident. "My heart aches for the families."
Memorial services were held in Florida for both agents over the weekend, where officials provided details about the two long-time agents.
Dan Alfin
Alfin joined the FBI in 2009. He was first assigned to the Albany unit and despised the upstate New York winters.
"Anyone who knows Dan knows that he was not a fan of the cold Albany winters. Or the cold Albany summers, for that matter. What he really wanted was to move back to Florida," Wray said.
Article continues below advertisement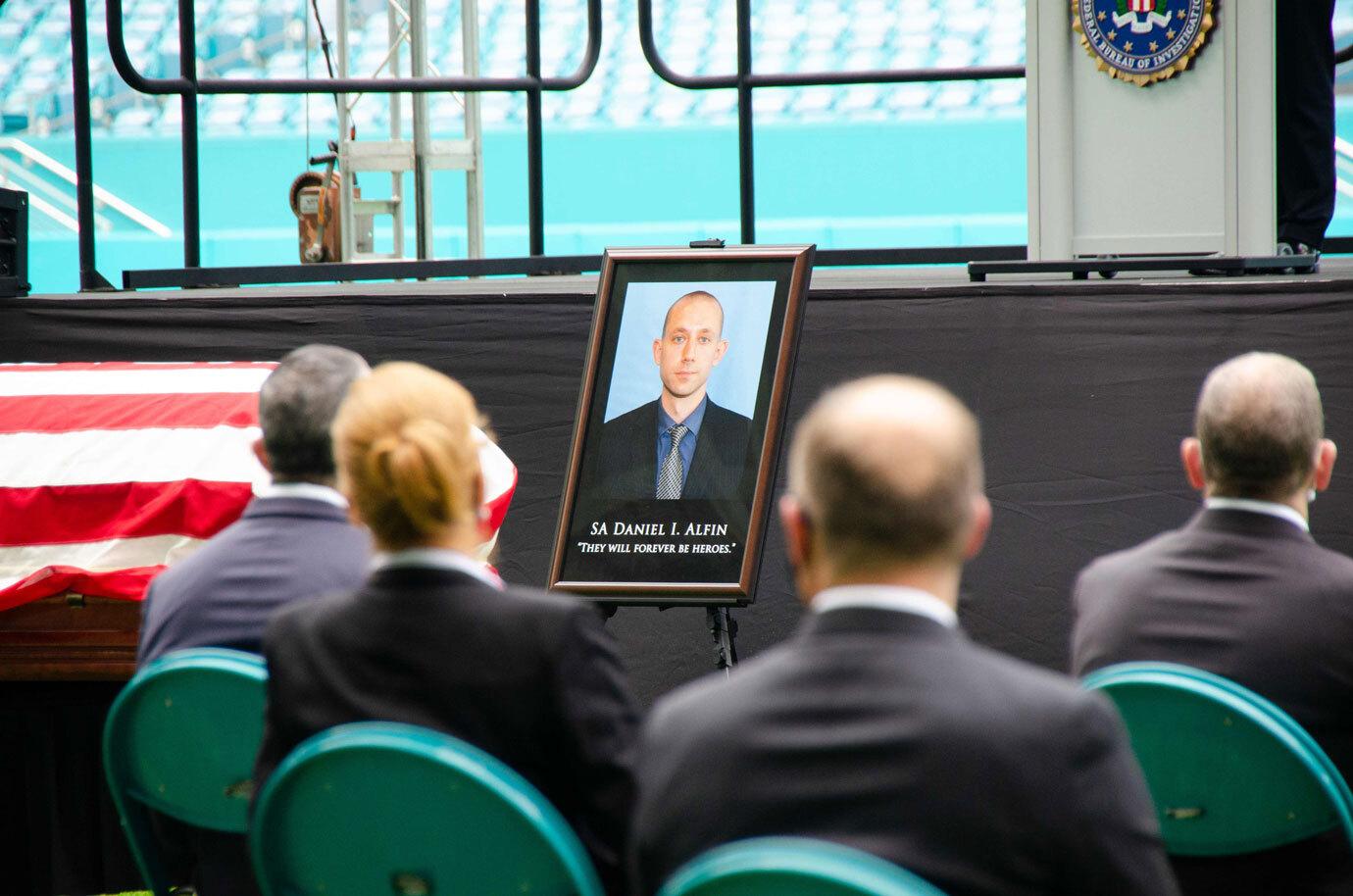 After moving to Maryland for three years, Alfin had his dream fulfilled and was assigned to the Miami unit in 2017.
"His colleagues would ask him why anyone would want to move somewhere so hot and humid, and his answer was always the same, 'Because it's glorious!'" Wray said.
He was awarded the agency's highest honor for his efforts in an investigation that helped stop child sex offenders on the dark web, Wray said. Alfin traveled around the country and testified about the operation.
Colleges told Wray that Alfin didn't know how to quit and he was capable of doing things others thought was impossible. Wray added Alfin was known for his persistence and doggedness.
Alfin was 36 years old and is survived by his wife and child.
"Dan was living his best life, as the saying goes, and he set an inspiring example for each and every one of us," Wray said.
Article continues below advertisement
Laura Schwartzenberger
Schwartzenberger joined the FBI in 2005 and was assigned to the Albuquerque, New Mexico, office. There she was quick to volunteer for assignments, Wray said. She also became the first-and only-female SWAT team member in Albuquerque.
"To qualify, among other things, all potential SWAT team members must do two pull-ups while wearing a 25-pound weighted vest," Wray said. "Laura did five."
While in Miami she gave birth to her first son, and would later have another child. Friends said they saw a change in her personality as the ferocious go-getter softened a bit.
Article continues below advertisement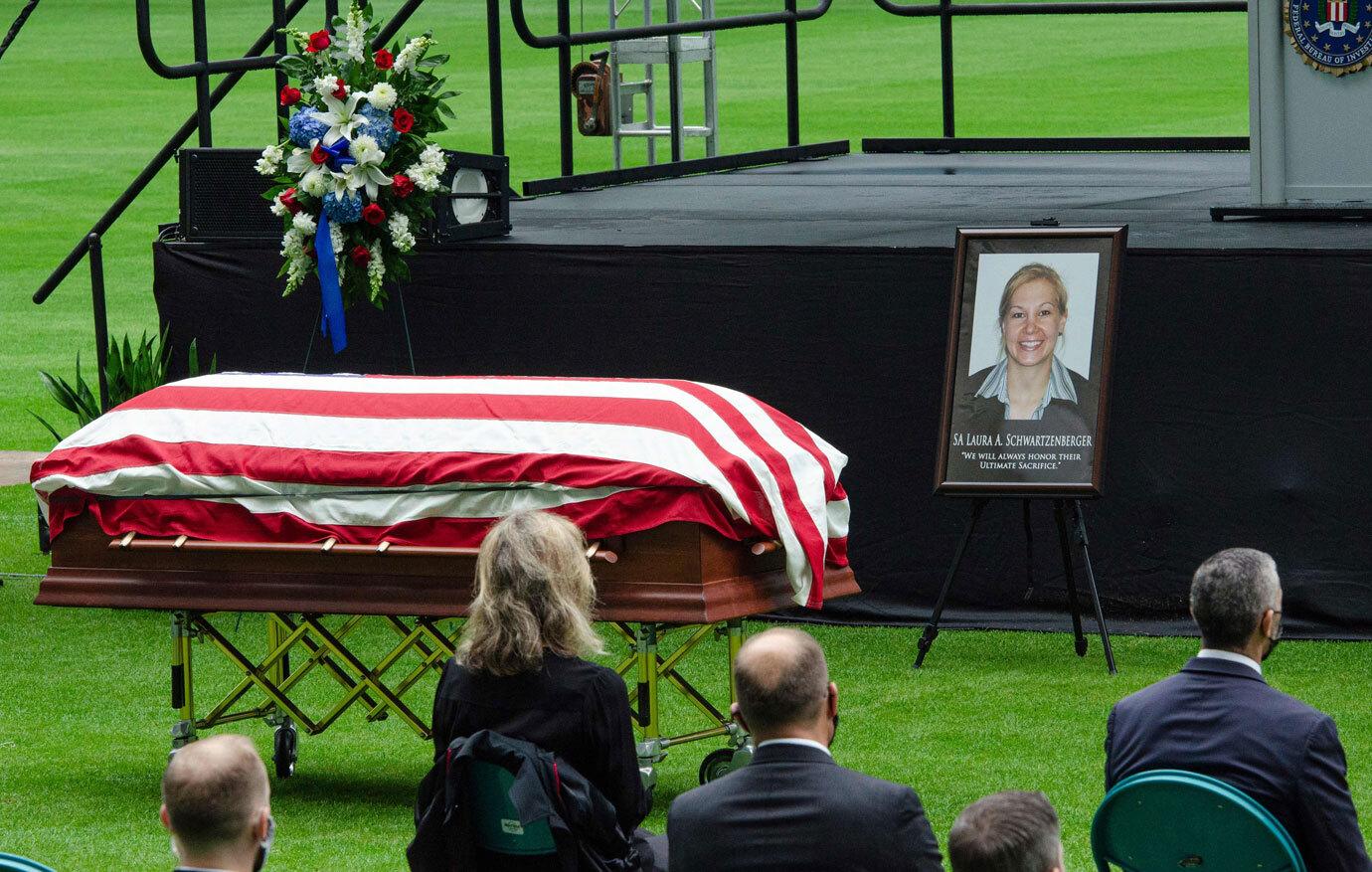 In 2010, she moved to the Miami officer where she found her true calling in protecting children.
"She talked to anybody and everybody about protecting children from predators online," Wray said. "She gave presentations on sextortion and internet safety in middle school auditoriums, neighborhood backyards—even a living room packed with a girls' softball team."
In one case, she helped investigate a man who tricked hundreds of teenage boys into sending private images. That suspect is now serving life in prison.
Schwartzenberger, 43, had an athlete's mind and body and ran obstacle course races. Friends described her as humble as she never bragged about her accomplishments. She was also an avid photographer and wife.
"She knew the importance of family, and she understood the need to take advantage of every opportunity to find joy," Wray said. "Because the flip side of working the kinds of cases she did, all day, every day, is that you learn to find joy in the smallest things. You can create joy in everyone around you. And Laura knew how to do just that."
Become a Front Page Detective
Sign up to receive breaking
Front Page Detectives
news and exclusive investigations.
More Stories