UNITED IN MAYHEM: HOW MARTHA BECK AND RAYMOND FERNANDEZ BECAME THE LONELY HEARTS KILLERS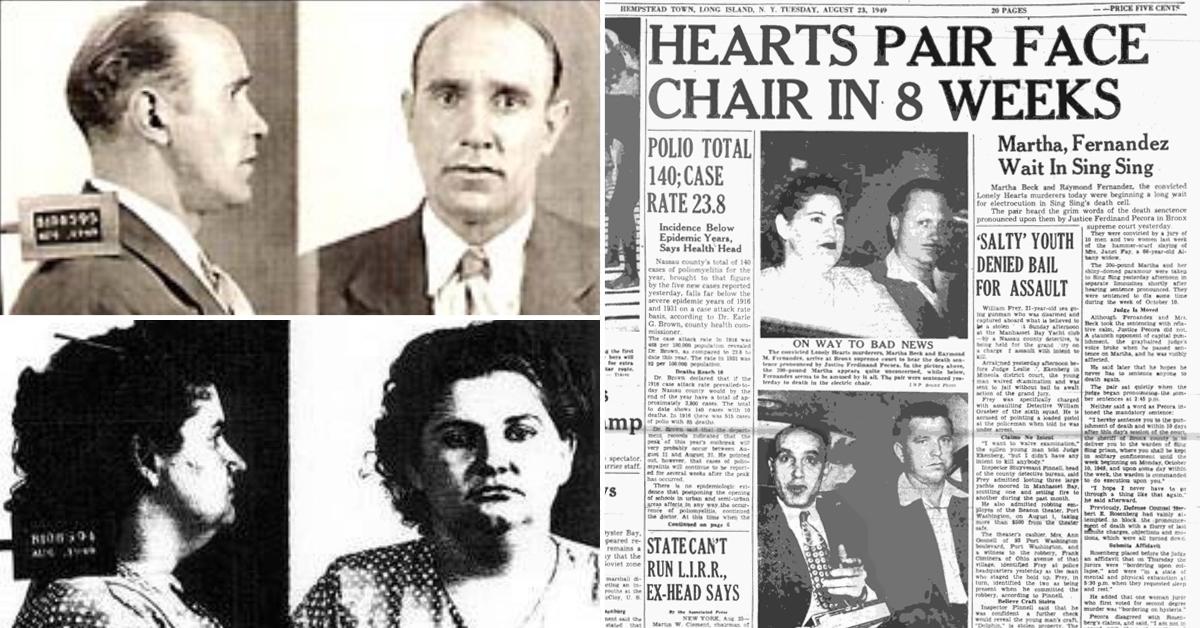 Those who use apps and online dating sites have a keen understanding of the perils of matching virtually.
For every success story, there are uncountable tales of "ghosting," "catfishing," and all-around scumbags of every description.
In the late 1940s, Martha Beck and Raymond Fernandez forever changed the face of what was termed the "lonely hearts' clubs" when their scamming and thievery turned to murder. Their story is told throughout media reports and historical accounts.
Article continues below advertisement
Much of what we know of Beck's early life was divulged publicly during her trial, in great detail. She was born on May 6,1920, in Milton, Florida. She developed more quickly than many other girls due to a "glandular issue," which not only caused early puberty but left her overweight.
Not only was she viciously mocked by her peers, but during her trial, she also detailed how boys took more interest in her. Martha's mother felt her daughter was responsible for this attention and doled out severe punishment any time she caught a man or boy interested in Martha. Martha reported her brother was sexually assaulting her as well, which also resulted in a beating from her mother.
Perhaps as a result of these repeated beatings, Beck found herself desperate for a meaningful relationship with a man. History often glosses over her passion for nursing, a career in which she experienced significant success.
She began working at the Pensacola Hospital for Children in 1946, and flourished in her role, but these details are often overshadowed by the nefarious activities in which she participated "in the name of love."
Article continues below advertisement
At the time Beck met Fernandez, she was a divorced mother with two small children. The father of her first child was a soldier she had met during a stint as an Army hospital nurse. When he learned of the pregnancy, he attempted to end his life.
Martha fled home to Florida alone and invented a Naval officer husband who was unexpectedly killed in action. In 1944, Martha found herself pregnant again, and this time married the father, a bus driver named Alfred Beck. They were divorced after just six months of marriage.
Unlike Martha Beck, Fernandez experienced trauma later in life. He was born on Dec. 17, 1914, to parents of Spanish heritage living in Hawaii. He moved to Connecticut with his family during his childhood, and as an adult, he moved to Spain, where he married a young woman named Encarnacion Robles and started a family.
Article continues below advertisement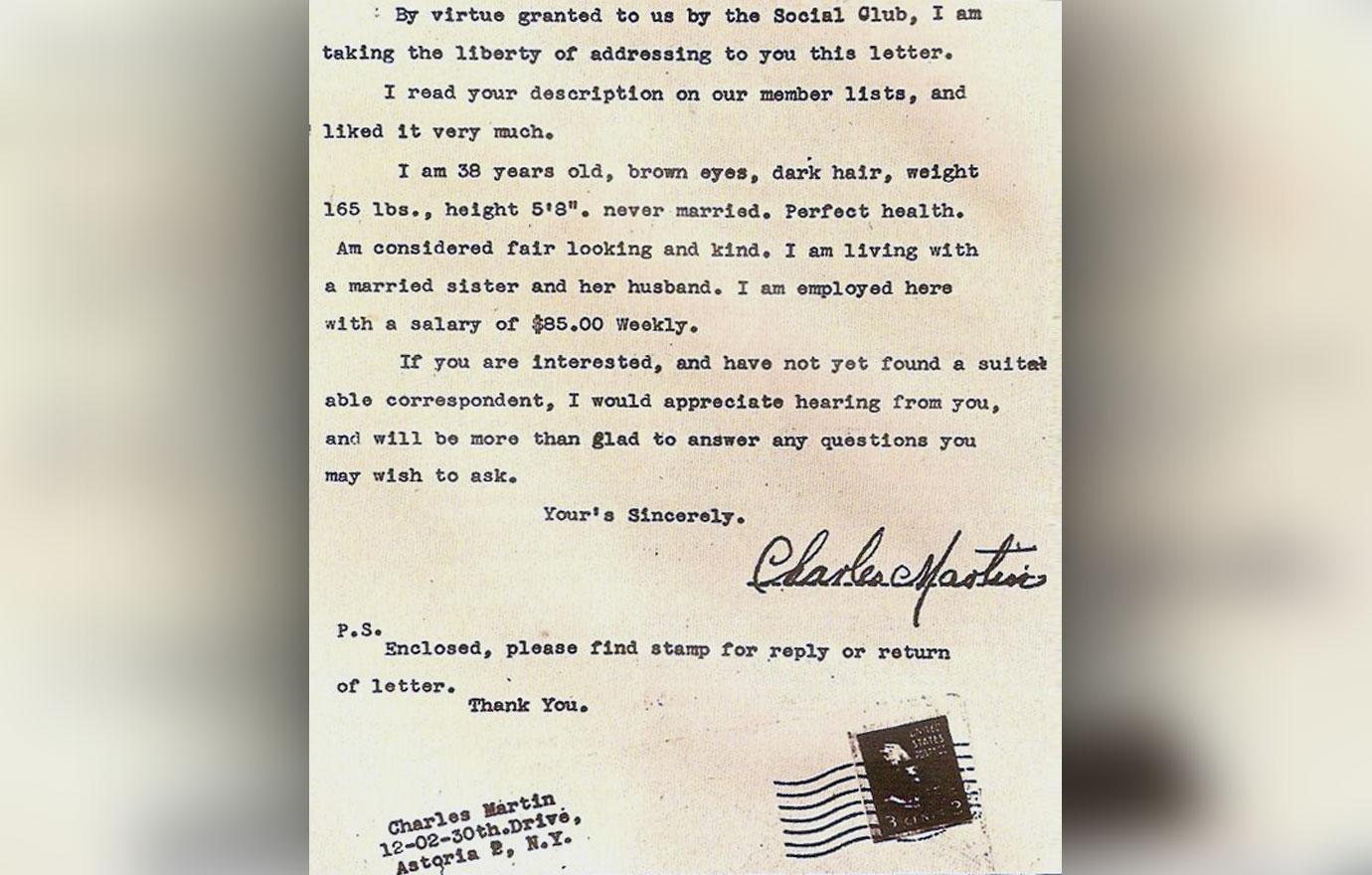 During World War II, he worked for British Intelligence and planned to sail to America after the war to find work.
As he was boarding the ship to go to his new opportunity, a steel hatch dropped on his head, causing extensive damage to his frontal lobe. Those who knew Fernandez before and after the accident indicated said the incident left him a changed man.
While he had been outgoing, pleasant, and social before the accident, his personality turned. He became moody and angry, and started committing small crimes. While jailed for stealing clothing, he developed an interest in voodoo and the black arts.
Article continues below advertisement
Fernandez eventually moved to New York City, where he hatched a scheme to answer ads in the "lonely hearts" columns. These early personal ads gave him the opportunity to meet up with wealthy or elite women.
After a period of wooing them, he would help himself to their cash, jewelry and possessions. His victims did not report him, as they risked embarrassment and public scrutiny from seeking male companionship via advertisements.
While reprehensible in its own right, it wasn't until 1947 that Fernandez turned to murder. At the time, he was dating a woman by the name of Jane Thompson, whom he had met through the lonely hearts columns.
Surprisingly, Thompson and Fernandez's wives were aware of each other, and had dinner as a party of three several times in La Linea, Spain.
On the night of Nov. 7, 1947, this cozy set suddenly blew up, with reports of fighting and yelling, ending with Fernandez rushing away from the hotel where Thompson was staying. In the morning, it was discovered she was dead. Her body was removed and buried without an autopsy. Her will named Fernandez as heir.
Article continues below advertisement
Beck placed her lonely hearts ad in "Mother Dinene's Family Club for Lonely Hearts' ' publication in 1947, and in December of that year, just one month after the death of Thompson, she received her first and only answer-- a letter from Fernandez.
Martha was instantly smitten. Raymond charmed her and wooed her through the power of the pen, and she found herself succumbing to his every whim, even from thousands of miles away. When he asked for a lock of her hair to use in a voodoo binding ritual, she sent it. When she showed up at his doorstep with two young children in tow, he ordered her to take them away, and she did, dropping them off at the local Salvation Army.
During her trial, Martha was quoted as stating, "a request from Mr. Fernandez to me is a command. I loved him enough to do anything he asked me to!"
Fernandez quickly learned how powerful a partner could be. Beck often posed as his sister or other female relative, helping him woo and rob the women he met through lonely hearts ads.
At the same time, she was a very loyal and jealous partner, who became enraged whenever Fernandez would sleep with the women he picked up through his system.
Article continues below advertisement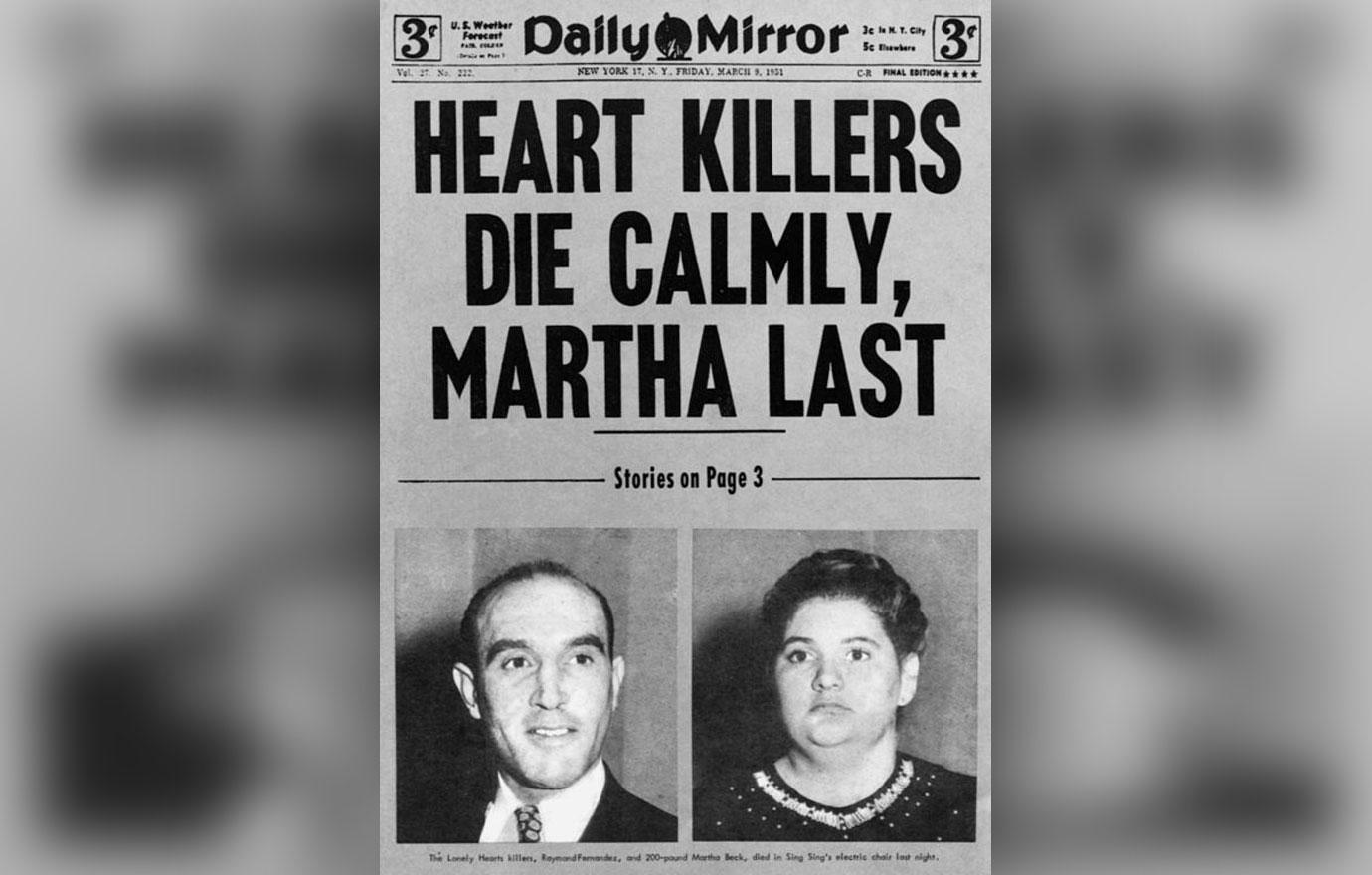 When he became engaged to 66-year-old Janet Fay, Beck couldn't control herself, and killed Fay by smashing her skull in with a hammer.
This was their first murder as the pair who would become known as "The Lonely Hearts Killers." According to official records, they were held responsible for four murders, though Fernandez claims the number is around 17 total victims.
Article continues below advertisement
The story of how Beck and Fernandez transformed from typical adults to The Lonely Hearts Killers is based in trauma.
From Martha's childhood beatings, to Raymond's front lobe damage, it is easy to see that the groundwork for their behavior was laid in the worst possible manner.
During her trial, Martha was asked to describe every aspect of their relationship, including taboo sexual acts and grim details of torture and murder.
It is clear from her testimony that Martha was fully loyal to Raymond, as she stated, "We loved each other and I consider it absolutely sacred….You referred to the love making as abnormal but for the love I had for Fernandez, nothing is abnormal!" Nothing was abnormal… not even murder."
Become a Front Page Detective
Sign up to receive breaking
Front Page Detectives
news and exclusive investigations.
More Stories