Child molester could get probation as 'woke' Los Angeles D.A. refuses to compromise on his policy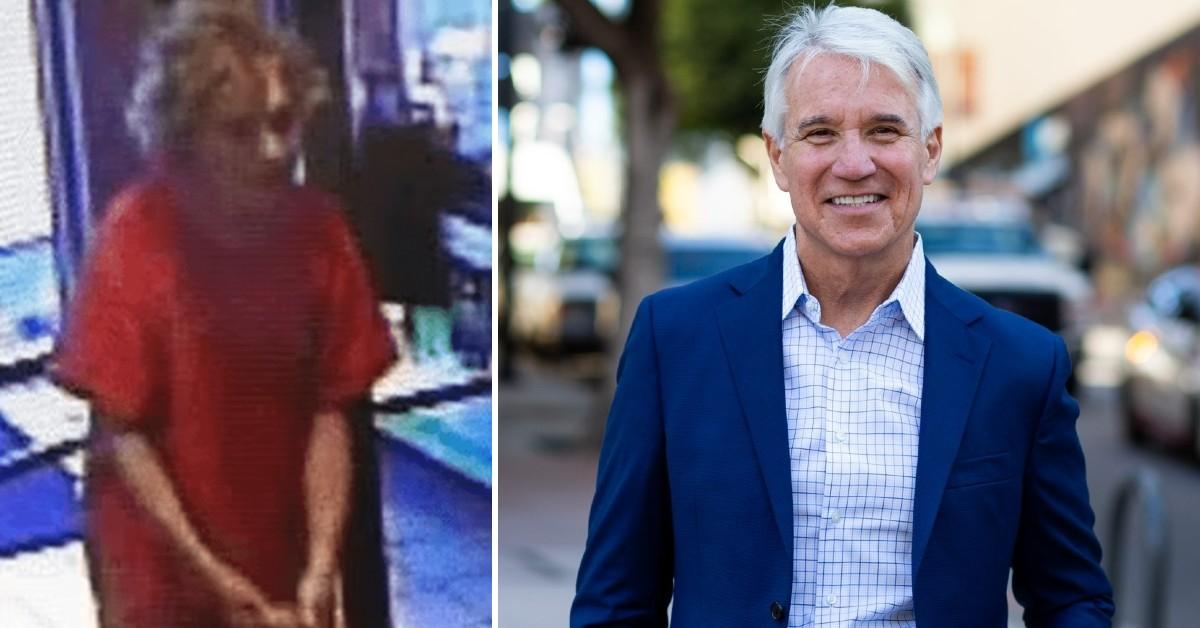 On New Year's Day 2014, James (Hannah) Tubbs entered the restroom of a Denny's restaurant in Palmdale, California. He waited inside one of the stalls until a girl entered the bathroom unaccompanied by her parents.
Article continues below advertisement
Tubbs shoved his way into the girl's stall, restrained her by the throat, then pushed his hands down the 10-year-old's pants. Another restaurant patron entered and interrupted the act, according to The Los Angeles Times.
James is now called Hannah after declaring himself a transgender woman. She is now 26, but this month — eight years later — she was finally tried for the incident, after being charged with sexual assault.
Meaww News describes Gascon as a "woke" DA who refuses to prosecute any person under 18 as an adult, no matter what the crime. Gascon is now facing a second recall effort due to his reputation for being soft on crime.
Article continues below advertisement
Tubbs, who has lived in the Pacific Northwest and California most of her life, has racked up a long rap sheet since the assault in 2014. She will get either probation– despite the fact that she has a history of probation violations–or a short stay in a juvenile facility.
Citizens, prosecutors, and child advocates in Los Angeles are outraged at the sentencing.
According to FOX LA, the Los Angeles County Sheriff's Office has reached out to request Gascon reconsider the sentencing.
Article continues below advertisement
Tubbs has been arrested for multiple crimes, including sex crimes, since the Denny's attack. L.A. County Deputy District Attorney John McKinney told FOX, "The assault went on until someone walked into the restroom and scared [Tubbs] off. [He] went unidentified for several years until a cold DNA hit identified [Tubbs] as someone who was arrested in the state of Idaho."
NO ADULT PRISON TIME
At the time of the attack, Hannah was called James but has since transitioned to she/her gender. She was 17 when she attacked the victim at Denny's, so had she been arrested then she would be classified as a juvenile (and a male).
If Gascon has his way, the sex offender may walk free.
Article continues below advertisement
Gascon's uncompromising policy is being tested in the case of James/Hannah Tubbs, who has proven she would likely re-offend. The hard and fast sentencing rules Gascon won't reconsider infuriates bystanders who point out that Tubbs was a few days from being an adult at the time of the attack and has carried out multiple assaults, including use of deadly weapons, in the ensuing years.
In addition, Gascon's detractors note that Tubbs could easily disappear back into the community and is a high risk for reoffending against a child.
If Tubbs gets probation, it would be supervised, but she lives a transient lifestyle and has violated probation in the past. Tubbs could flee the L.A. area at the first opportunity.
Article continues below advertisement
McKinney, who is seeking help from the public to put pressure on Gascon, went on to tell FOX, "What is happening is our district attorney is ushering [Tubbs] right out the door, back onto the streets of this county and God knows where else [she] might roam. It's madness, it makes a mockery of our criminal justice system."
WHO IS JAMES (HANNAH) TUBBS?
According to Antelope Valley Press, Tubbs has convictions in Washington, Oregon, Idaho and California. He was thrown into Soledad State Prison for assault with a deadly weapon.
In 2019, Tubbs was a 23-year-old drifter living in Idaho. She was arrested on suspicion of battery and remanded to custody, according to court records. Idaho state law requires DNA to be swabbed on anyone arrested and deemed a public threat, in "the best interests of justice."
Article continues below advertisement
The State of Idaho followed routine procedures and collected Tubbs' DNA and a thumbprint. They followed additional protocols by entering both the print and DNA into a national, searchable database.
Police also noted Tubbs' vitals: 5-foot-8-inches tall, slight build, blonde hair, weighing about 150 pounds. There is no record if they recorded his street name, "Shrink."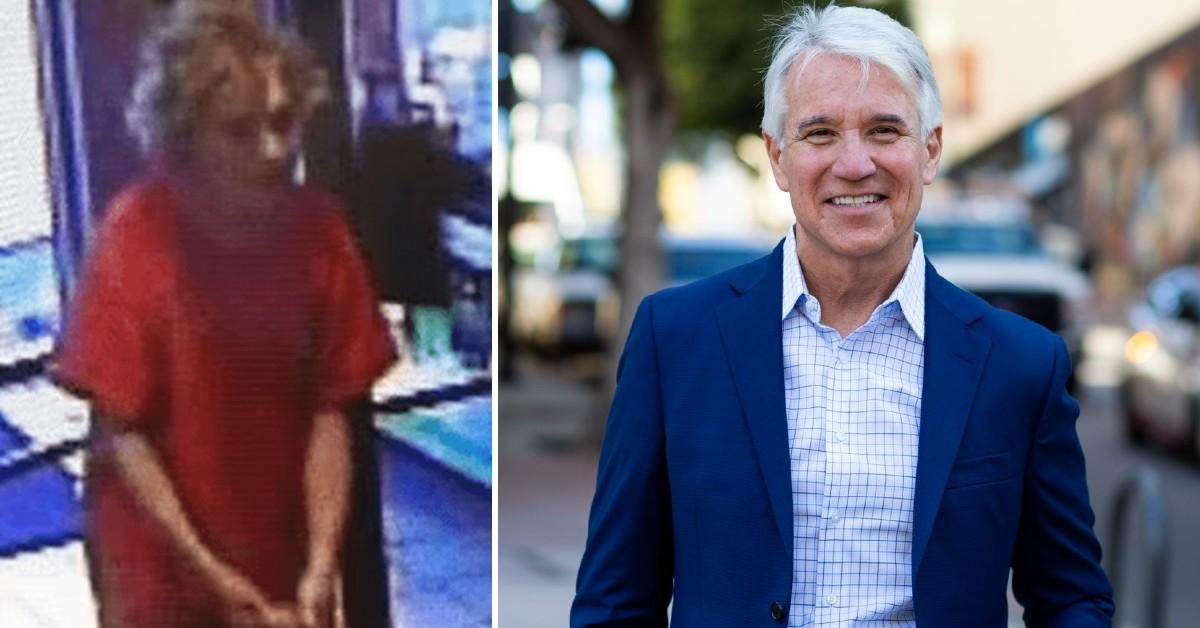 Article continues below advertisement
By now, Tubbs was well past his 18th birthday, yet he showed no signs of reform. James/Hanna was charged with drug possession and probation violations in both Idaho and Washington over the next few years.
She was convicted of assault with a deadly weapon in Kern County, California, and in 2019 was arraigned for possession of a stolen vehicle and possession of a controlled substance, according to Kern County records.
Tubbs was never placed on a sex offender registry, however, because she had never been convicted. When she lived in Kern County, she was accused of molesting a child, but that charge didn't stick.
Article continues below advertisement
By the time she was arrested for the Palmdale assault, Tubbs had developed a noticeable limp. He was caught on videotape and tracked down within hours of the assault.
JUST PROBATION?
Gascon is facing a second election recall, as prosecutors line up to publicly admonish him for his reform-minded leanings.
The restorative justice movement emphasizes dialogue, restitution and community service. The process can work wonders in some cases, but some say it is not a good fit for sex offenders with a history of violence.
Article continues below advertisement
Restorative justice also seeks to bring perpetrators and victims together in some instances. The victim in this case has moved out of California, is still undergoing therapy from the attack, and refuses to testify as a victim witness, according to recent court records.
Because Tubbs is now 26, she is too old to be housed in a juvenile facility.
According to a probation department official in a December hearing, where Tubbs stood before the judge (she is currently in quarantine due to Covid exposure), L.A. County juvenile facilities do not have a sex offender treatment program.
Article continues below advertisement
Court records indicate that the person who spoke on behalf of the probation department noted the only facility, known as a Secure Youth Treatment Facility, is being phased out as part of Governor Gavin Newsom's plans to dissolve the state's Division of Juvenile Justice, according to The Los Angeles Times.
The only place left where Tubbs could serve time is currently without a permanent, brick-and-mortar home. Unless the L.A. County Board of Supervisors acts, the facility would be unable to house Tubbs.
As a result, onlookers and prosecutors are concerned Tubbs may end up with probation in the community.
Article continues below advertisement
LIMITS OF JUSTICE
Tubbs could be housed in the adult county jail. But that issue will need to be decided by a judge, and Gascon has called it a poor solution, only a "band-aid," according to media reports.
Tubbs is also a transgender woman, which raises other prickly questions. She could become a victim herself if housed in a non-traditional jail; for example, a shared dormitory as opposed to individual cells.
The case continues to raise problematic questions for Gascon, who has said he believes juveniles should never be tried as adults since studies show the prefrontal cortex — responsible for decision-making — doesn't mature until age 25.
Skeptics maintain exceptions must be made. Meanwhile, the citizens of L.A. County are once again calling for a political ballot to recall their embattled district attorney.
While the debate about the case rages, Tubbs sits in a holding cell, awaiting her punishment.
Become a Front Page Detective
Sign up to receive breaking
Front Page Detectives
news and exclusive investigations.
More Stories