LOUISIANA MAN ATTEMPTED TO MURDER GAY TEEN SO HE COULD KEEP VICTIM'S BODY PARTS AS 'TROPHIES, MEMENTOS AND FOOD,' AUTHORITIES SAY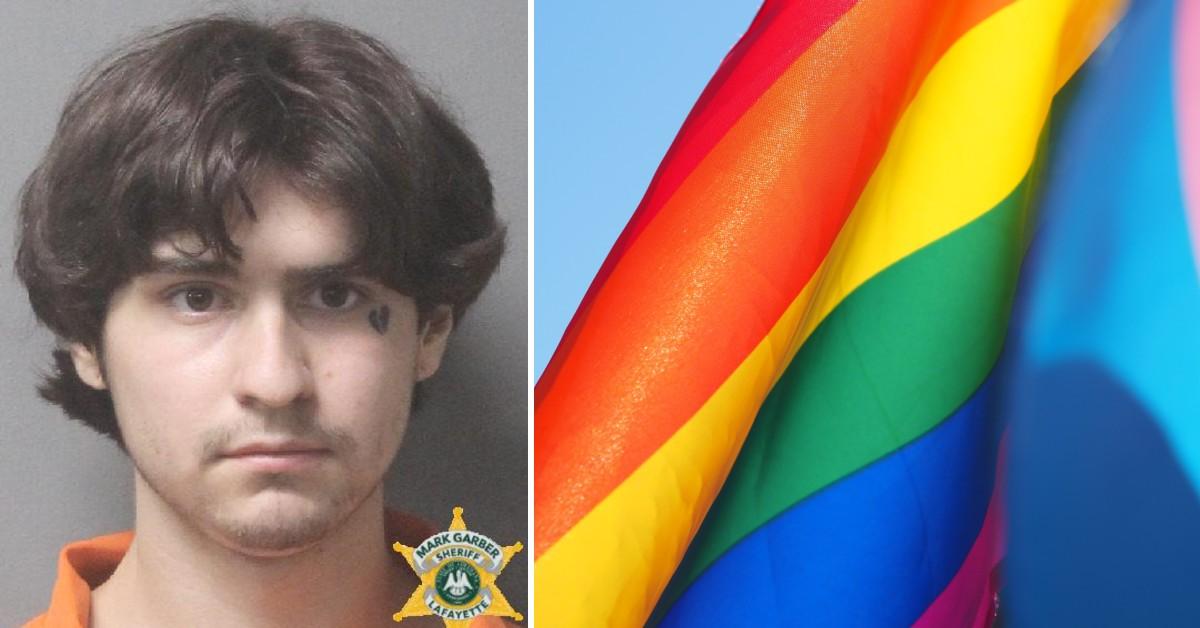 A Louisiana man who allegedly used a gay dating app as his "hunting ground" and tried to kill and dismember a date has been charged with a federal hate crime, the Department of Justice said.
Article continues below advertisement
Chance Joseph Seneca, 19, "attempted to kidnap one man and successfully kidnapped two other men through his use of Grindr," according to a DOJ news release.
The release claims the suspect also "attempted to murder one of these men because of his gender and sexual orientation" and "intended to dismember and keep parts of the victim's body as trophies, mementos and food."
On March 18, Seneca was indicted on six counts, including hate crime, kidnapping, firearm and obstruction charges. If convicted, he faces life in prison.
Article continues below advertisement
On the evening of June 20, 2020, Seneca called 911 and told the dispatcher someone had been strangled and he was waiting outside his dad's house in Fayetteville to speak with officers, according to a criminal complaint obtained by FrontPageDetectives.
When the emergency dispatcher asked what happened, "Seneca made statements such as, 'I really f***ed up my life tonight,' 'It's my fault,' 'I didn't want all this to happen,' 'I tried to control everything so good,' 'It was going so well,' 'I don't want to be killed,' and 'I just want help,'" the complaint states.
Article continues below advertisement
When officers from the Lafayette Police Department arrived on the scene, they located 19-year-old Holden White "naked and severely injured" in the bathtub of an upstairs bathroom connected to Seneca's bedroom.
White's wrists, detectives wrote in the complaint, were "slit to the bone" and he had "strangulation marks around his neck."
Weapons, including a knife, ice pick, saw and hammer, were scattered around the bathroom, detectives noted in the complaint.
Article continues below advertisement
During a police interview, Seneca allegedly said he met White on the gay dating app Grindr, which he referred to as his "hunting ground," and they made arrangements to meet up.
According to the complaint, "the proposed meeting was a pretext" and Seneca "intended to kill and dismember White instead."
Article continues below advertisement
Once White was at the house of Seneca's father, who was working offshore at the time, the suspect allegedly convinced him to put handcuffs on and go into the bathroom for a sexual encounter.
Inside the bathroom, "Seneca strangled White from behind until White was unconscious," the complaint reads. "After the strangulation, Seneca pulled White's body into the bathtub, stripped his clothing and slit his wrists with a knife."
According to detectives, Seneca hoped to "remove and preserve White's hands," however, "he could not finish his plan after seeing the bones of White's wrists exposed under the flesh."
In January, White spoke with KLFY-TV about what happened.
Article continues below advertisement
"Everything seemed fine. Nothing seemed weird, and we decided after a month of talking we should, like, meet," White told the station, noting that for their first date they went to Seneca's house and played video games in his bedroom.
"He left the room to get something, and then he came back. And when he came back, he had came up behind me and that's when he wrapped a cord around my throat," White recalled. "The next thing I remember I was in the bathtub, and he was slicing open my left wrist."
Article continues below advertisement
He fell into a coma for three days and spent nearly a month in the hospital recovering from his extensive injuries.
White explained he believed he became a target because he's gay and his smaller stature meant it would be easier for Seneca to kill him.
"He knew what he was doing," he said.
Become a Front Page Detective
Sign up to receive breaking
Front Page Detectives
news and exclusive investigations.
More Stories