New Orleans man shot motorist at gas station after cutting line during post-Hurricane run, cops say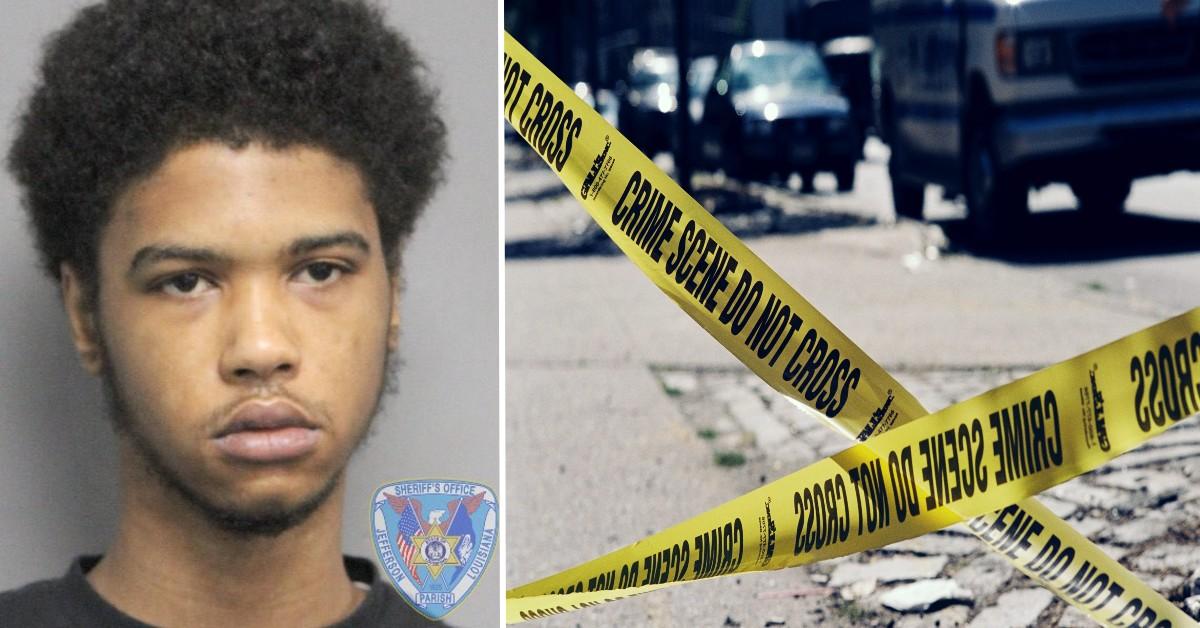 A Louisiana man allegedly shot a fellow motorist in a dispute about cutting a line to fill up at a gas station Hurricane Ida, authorities said.
Article continues below advertisement
Walter Sippio, 20, of New Orleans, was charged with second-degree murder for fatally shooting Dwayne Nosacka of Metairie during an argument in the parking lot of a Chevron gas station around 4 p.m. Sept. 4, according to the Jefferson Parish Sheriff's Office.
Deputies received multiple 911 reports of a man who had been shot. When they arrived, deputies found Nosacka suffering from a gunshot wound to the chest. Nosacka was transported to a local hospital for treatment but died, according to the sheriff's office.
Police said witnesses described a white minivan cutting into the line at the gas station in front of Nosacka's vehicle. Nosacka exited his vehicle and confronted Sippio, the driver of the minivan. The two reportedly engaged in an argument. Others tried to deescalate the situation, but Sippio reportedly returned to his vehicle, pulled out a gun, and reengaged the confrontation. Police said Sippio fired at Nosacka one time, striking him in the chest before fleeing the scene in the minivan.
Witnesses reportedly provided descriptions of both Sippio and his vehicle.
Article continues below advertisement
Officials said Sippio reportedly surrendered at a sheriff's station as deputies were preparing to arrest him, according to WLOX 13 News.
"It's good he turned himself in, but we had no doubt that he would have been caught even if he hadn't surrendered," Sheriff Joseph Lopinto told the Associated Press.
"There was no sign of a physical argument between the parties. There was a verbal argument and the suspect went back to his car, pulled and pointed a gun at the victim who put his hands up before the suspect fired."
Article continues below advertisement
Investigators said Sippio initially attempted to make a self-defense claim, but witness accounts and on-scene evidence discredited his statements.
Sippio was taken into custody and was booked at the Jefferson Parish Correctional Center. His bond was set at $500,000.
"This is a senseless killing. No one should be dying over gas," Lopinto said in a statement.
"I said yesterday that the suspect should just turn himself in because we wouldn't rest until we found him, and he did. The [sheriff's office] will continue to do everything in our power to keep Jefferson Parish a safe place to live and raise a family, and right now we need everyone to come together and cooler heads to prevail as we attempt to recover from Hurricane Ida."
Article continues below advertisement
Lopinto complained publicly that his deputies were responding to an uptick of disturbances at service stations related to line-cutting and went so far as to share how his deputies were starting to refer to those at the center of the dispute as "gasholes," according to NOLA.com.
"Nobody needed to lose their life over freakin' gas today," Lopinto said at a press conference. "This is absolutely ridiculous. Act like adults. We're better than this, and we can be better than this."
Become a Front Page Detective
Sign up to receive breaking
Front Page Detectives
news and exclusive investigations.
More Stories