He Was On HIs Way To Shoot His Son. When An Officer Stopped To Help Him, The Man Shot The Cop Instead.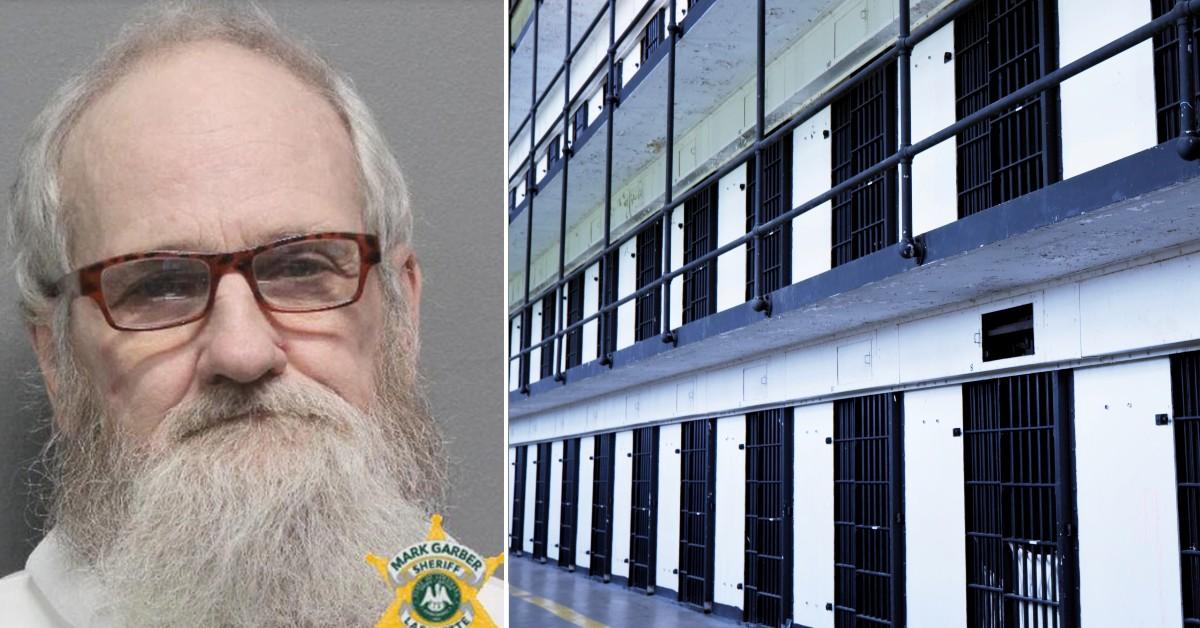 A Louisiana man pulled out a sawed-off shotgun and gunned down a police officer responding to his stranded motor vehicle.
Now, he's been sentenced to death
Article continues below advertisement
Kevin Daigle was sentenced to death by Judge Clayton Davis in October after two different juries found him guilty of murdering Louisiana State Trooper Seven Vincent in 2015. The officer was attempting to help Daigle, who was perceived as a stranded motorist by the officer, according to KPLCTV.
"It sets an example that deviant people cannot go around shooting police officers intentionally, showing no remorse and not having the full extent of the law allowed in this state, which is the death penalty, which is what that law is designed for, capital murder, and it's good to see he got the fullest extent," said Police Chief Keith Vincent, the brother of the slain cop.
Article continues below advertisement
Daigle was found guilty of the murder in 2019. Jurors were shown video that depicted Daigle rifling through Vincent's pockets while yelling obscenities at him during the confrontation, which took place Aug. 23, 2015. Police say Daigle shot Vincent in the face.
"Oh, I need that. I need that," Daigle can be heard saying as Vincent lays on the pavement next to his unit, according to the American Press. "You still alive? You lucky bastard. You're still going to die."
Article continues below advertisement
Robert LeDoux's jeep captured the dashcam footage that was shown at court. He has been applauded as a good Samaritan for stopping to help render aid to Vincent. According to the American Press, LeDoux said he ran and tackled Daigle when he realized what was happening. He then pinned Daigle down until other motorists came to help.
"I've got a state trooper down, bleeding out of the head," LeDoux can then be heard saying on the video while using the radio from Vincent's unit. "He's out and he's bleeding and he's bubbling."
Article continues below advertisement
Two other motorists showed up to help, and they screamed at Daigle to stay on the ground, according to the American Press. Daigle, meanwhile, pleaded with the people to let him up.
"You're burning me," he yells. "Oh it's hell. It's hot. Put me on the grass," Daigle is heard saying before asking to be shot. "Please, please, just shoot me. Please."
Article continues below advertisement
According to Jane Duhon, a retired supervising officer for the Louisiana Department of Corrections, Probation and Parole who served as Daigle's parole officer during other offenses, said the man had substance abuse problems and mental illness.
"When he appeared intoxicated, he was very aggravated," she said, according to the American Press. "When he wasn't intoxicated, he was pleasant."
Article continues below advertisement
The Vincents are still hurting from the unprovoked attack, though the sentencing gives them some closure. "Maybe, kind of get some closure. I know there will be appeals but to me, just hearing the sentencing, that was enough for me," Terrell Vincent, another of the slain officer's brothers, told KPLCTV.
Dr. Patrick Hayes, a board-certified psychiatrist who specializes in substance abuse, testified during the trial that Daigle was going to his son's house with the intention of shooting him. "He was on his way to shoot his child, yet he shot Trooper Vincent who was being nice to him," Hayes said.
Article continues below advertisement
According to KPLCTV, Louisiana is not currently performing executions because they are unable to get the chemicals required for a lethal injection.
Daigle was also charged with second-degree murder of his roommate Blake Brewer, whose body was found in his Moss Bluff home after Daigle's arrest, KPLCTV reported.
Become a Front Page Detective
Sign up to receive breaking
Front Page Detectives
news and exclusive investigations.
More Stories