Deputy accused of bludgeoning a Black man 18 times with a flashlight faces federal civil rights charges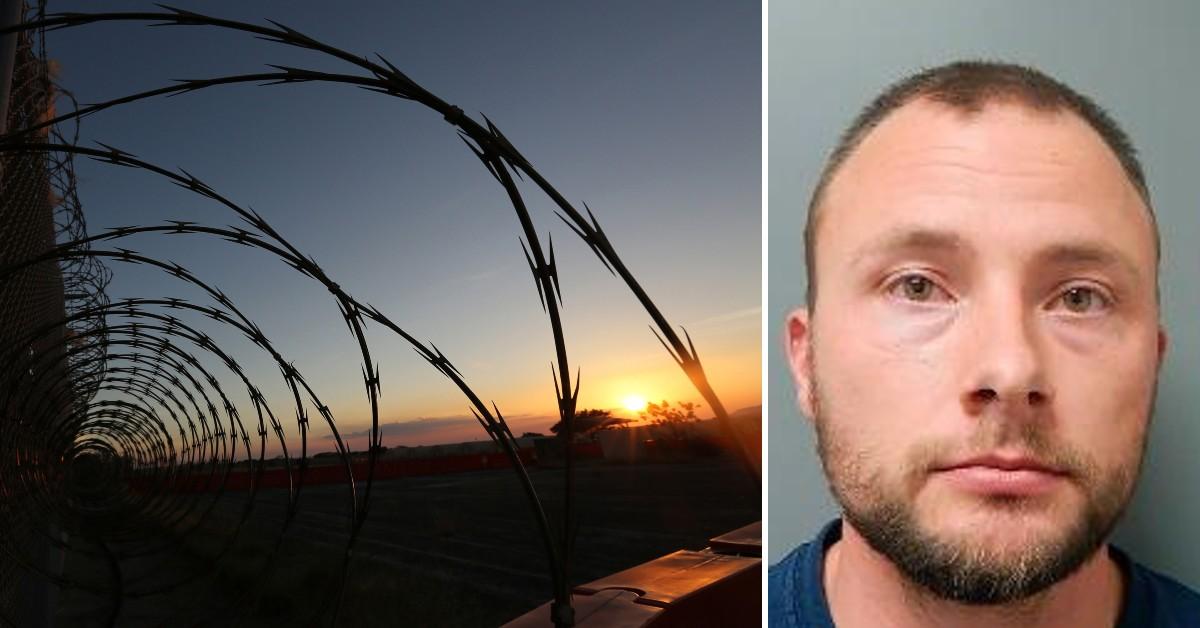 A former Louisiana sheriff's deputy allegedly bludgeoned a black man 18 times with a flashlight after a traffic stop. Now, he faces a federal criminal charge of civil rights violation.
Article continues below advertisement
On Sep. 23, a federal grand jury indicted Jacob Brown in connection to the 2019 beating of Aaron Larry Bowman during a traffic stop. He was charged with one count of deprivation of rights under color of law.
Over the years, the Louisiana State Police Department had been under federal investigation for various cases of the beating of arrestees which had resulted in bodily harm and sometimes death.
"The department has previously acknowledged that it has open and ongoing criminal investigations into incidents involving the Louisiana State Police that resulted in death or bodily injury to arrestees.Those investigations remain ongoing," The U.S. Department of Justice said in a statement, according to Associated Press.
Article continues below advertisement
The indictment stemmed from an investigation into allegations of the department's effort to conceal evidence of beatings and obstruction to investigate misconduct by officers and its leadership.
In May 2019, the 46-year-old Bowman was pulled over for a traffic violation at night by deputies. It's unclear the officers' motives, but Bowman was later removed forcibly from his vehicle and placed on the ground.
Brown, who was not present during the initial stop, told investigators he was in the area and wanted to get involved.
Article continues below advertisement
A body cam video footage showed Brown striking Bowman 18 times after being pulled over, officials said. The beating resulted in the victim suffering a broken jaw, a head gash and broken ribs. Additionally, Brown claimed the victim struck another deputy, which sparked the need for the beating so they could put Brown in cuffs.
MORE ON:
police misconduct
However, video footage showed no record of such an incident taking place, corroborating the victim's denial of hitting anyone, prosecutors said. Investigators discovered Brown intentionally failed to report his use of force to his superiors and had mislabeled his body camera footage to avoid an investigation. The footage only came to light due to Bowman, who filed a lawsuit prompting an internal investigation more than a year later.
Article continues below advertisement
"Brown engaged in excessive and unjustifiable actions and failed to report the use of force to his supervisors. Any instance of unjustifiable use of force jeopardizes public safety and is a danger to our communities. These actions are inexcusable and have no place in professional public safety services," said Louisiana State Police Spokesman Capt. Nick Manale, according to CBS News.
Brown, whose father Bob Brown was a longtime trooper, former statewide criminal investigator and chief of staff, is not a stranger to allegations of excessive force. Between 2015 and 2019, the defendant had been involved with 23 use of excessive force allegations, with 19 of them on black people.
Article continues below advertisement
The high rate of excessive force sets Brown as the most violent deputy in the department's recent history, according to reports.
If convicted, the defendant could be sentenced to 10 years in prison with a $250,000 fine.
Bowman, on the other hand, is happy about the developments. His defense lawyer Donecia Banks-Miley told media outlets the indictment was a sigh of relief as they remain hopeful and trust the system to deliver justice. However, Bowman still faces charges for the traffic violation from the initial stop, battery of a police officer and resisting an officer.
Become a Front Page Detective
Sign up to receive breaking
Front Page Detectives
news and exclusive investigations.
More Stories